Event Hall
High availability

$50 – $75 per hour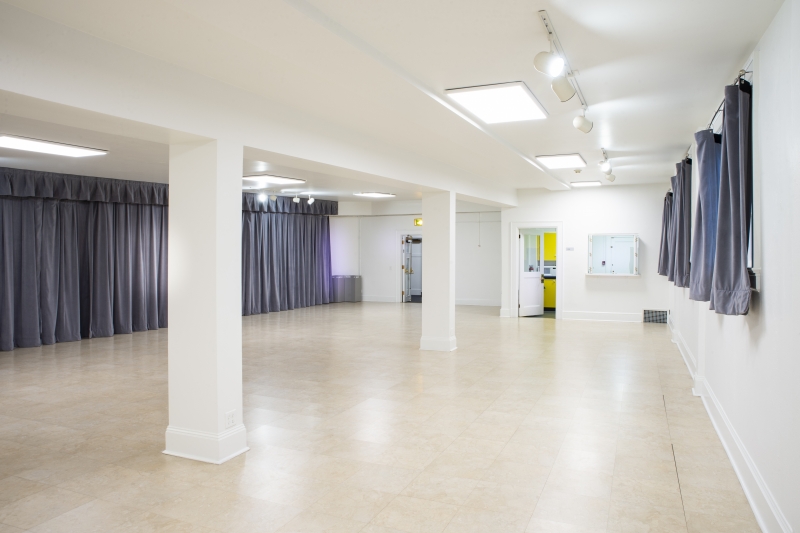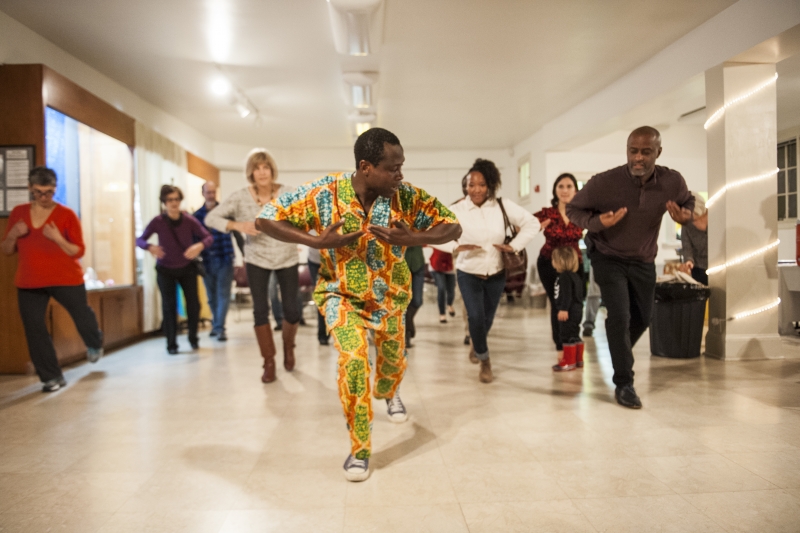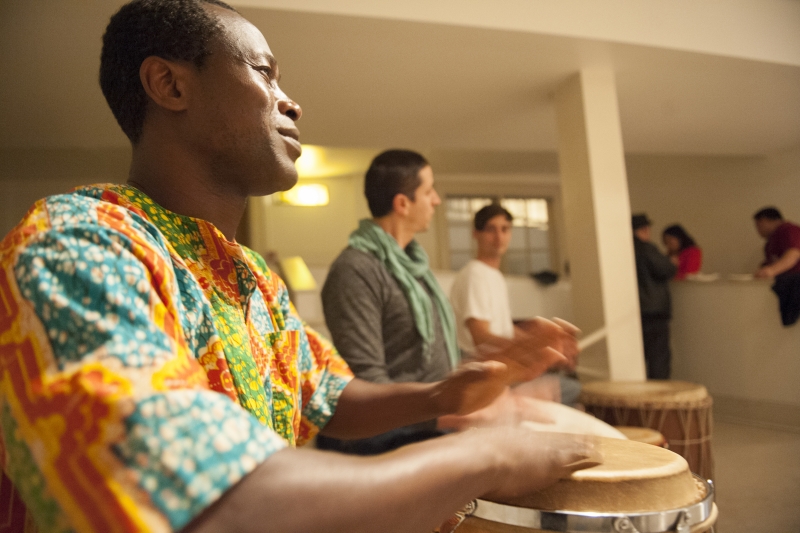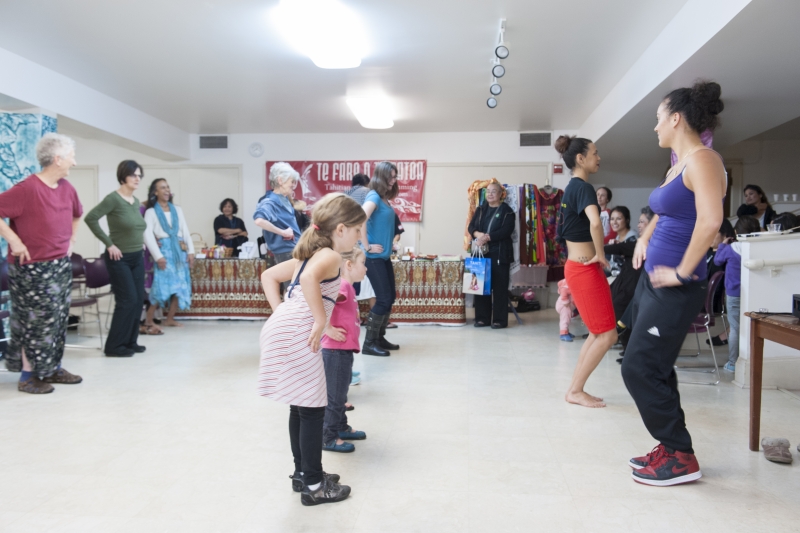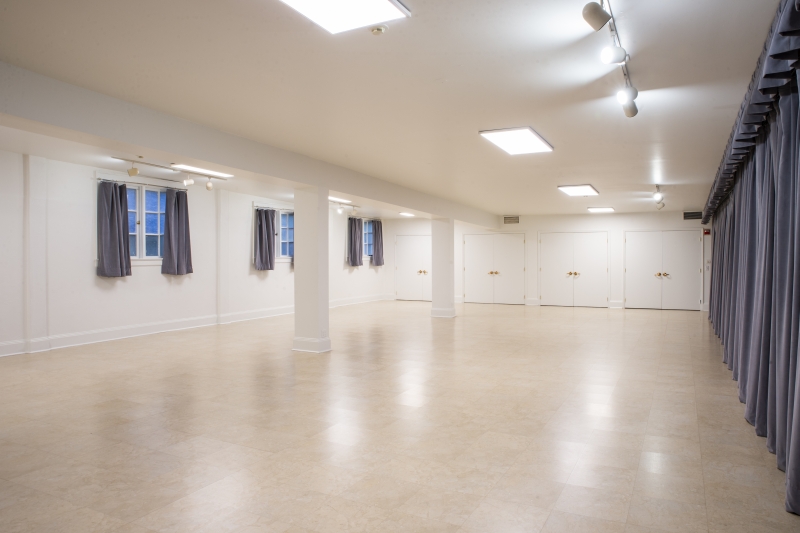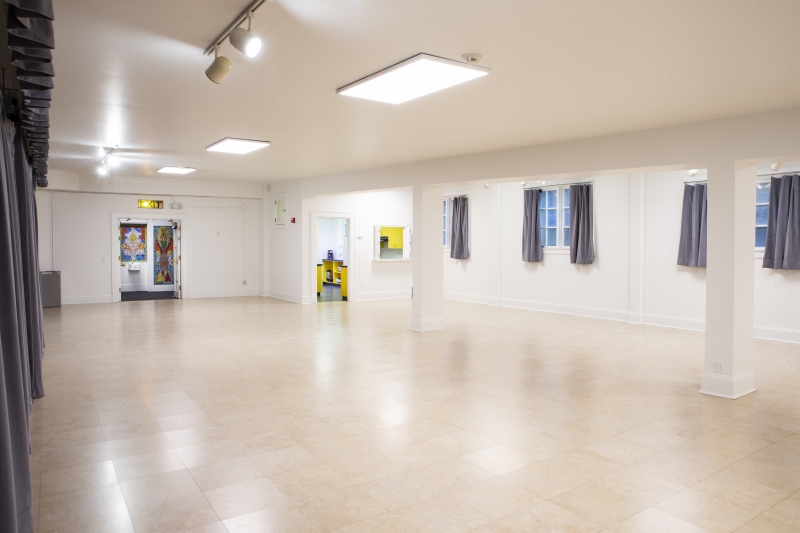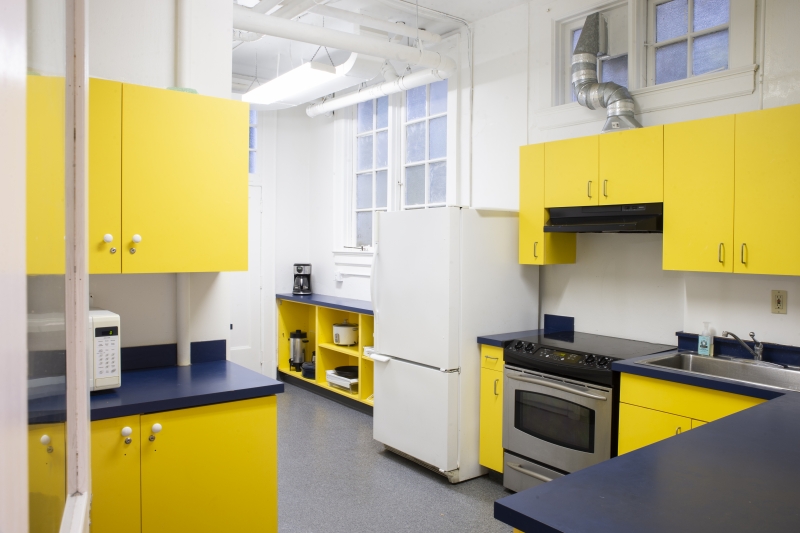 Dimensions
30 x 50 ft.
Square Footage
1500 sq. ft.
Ceiling Height
9 ft.
Max Occupancy
160 persons
Accessibility
ADA compliant
Accessible parking
Accessible entrance
Accessible restroom
Parking
Onsite parking (free)
Street parking (free)
Parking garage / parking lot nearby (free)
Lighting
Natural lighting
Windows
Fluorescent
Gallery track
Walls
Plaster and Lathe
Flooring
Other
Seating
Flexible seating
Performance Space
Lobby
Other Qualities
Storage area

Type
Performance, Rehearsal, Exhibition, Meetings / Meetups, Workshops / Classes, Events, Readings, Retail, Storage
Disciplines
Dance, Theater, Music, Visual Arts, Photography, Film/Video
The Space
The lower level Event Room is ideal for meetings, workshops, banquets, receptions and rehearsals. The Event room can accommodate up to 120 seated guests. Twelve 6-foot folding tables and 100 chairs are available, as well as a catering kitchen for events with food.
Hourly Rental
$50 – $75 per hour
$50/hr for use of space without food.
$75/hr for use of space with food.
---
Rental Requirements
Certain rentals may require proof of insurance.
---
Cancellation Policy
REFUNDABLE damage deposit is REQUIRED and is a percentage of total rental cost. Due 14 days before the event.
NON-REFUNDABLE rental desposit is REQUIRED to secure the date within 10 days of the contract and is 25% of the total rental cost.
TOTAL rental fee is due 30 days before the event.
Cancellations up to 30 days before the event will not incur additional fees. If cancelling within 30 days of the event, 75% of rental fee (not including rental deposit) will be refunded. If cancelling within 15 days of the event, 50% of the rental fee (not including rental deposit) will be refunded.
The Basics
Shared bathrooms
Private bathrooms
Heating
Air Conditioned
Wireless Internet
Full kitchen
Equipment
PA system
Microphones
Digital projector
Screens
White boards
Tables and chairs
Instruments
Catering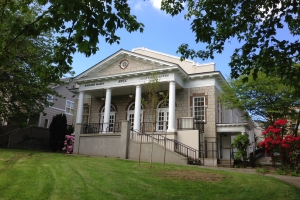 The Building
Rainier Arts Center is an elegant 1921 landmark building that marks the northern gateway to Columbia City and its variety of shops, restaurants and entertainment venues. An affordable and accessible local gathering space, the Center offers a top quality venue, experienced event management staff and expert technical assistance.
Our mission is to produce and facilitate a variety of artistic and cultural productions that are supported by our community. We present an annual season of performances, stage an eclectic mix of productions with our partners and offer rental space for diverse community events and presentations.
Rainier Arts Center is a program of SEEDArts and was purchased and renovated in 1995 by SouthEast Effective Development, with public and private community support. We welcome you to be part of our audience, family of users and/or presenters.
Hours
Office hours are from 11-3 Tuesday through Thursday. Please call, 206-725-7517, before stopping by.
Parking
Our lot can accommodate 15 cars; additional parking is available on-street and in commercial parking lots nearby on Rainier Avenue. Parking at nearby businesses is available by special arrangement through the management.
Security
Security and fire alarm.