Auditorium
Medium availability

$100 – $125 per hour

Monthly rental available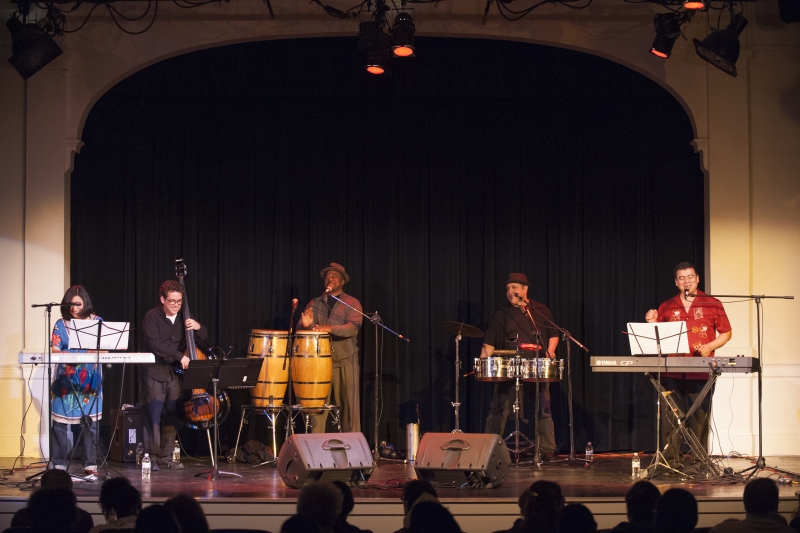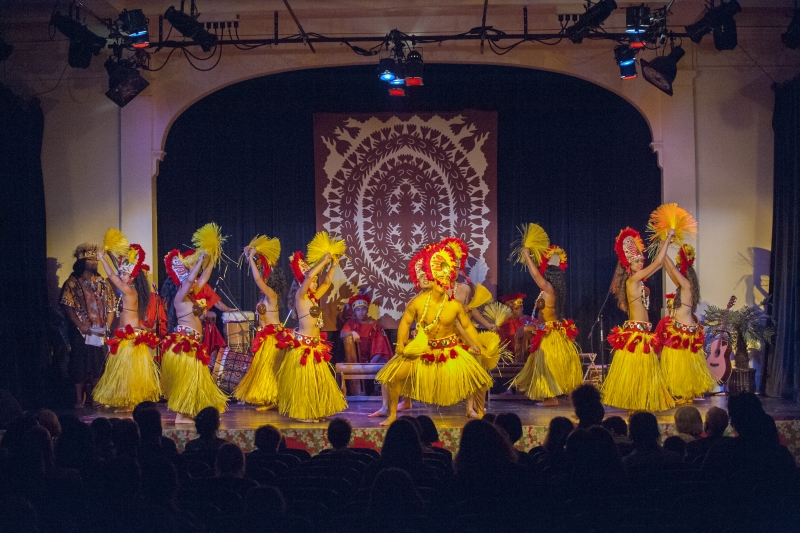 Dimensions
40 x 80 ft.
Square Footage
3200 sq. ft.
Ceiling Height
20 ft.
Max Occupancy
258 persons
Accessibility
ADA compliant
Elevator
Loading zone
Parking
Onsite parking (free)
Street parking (free)
Parking garage / parking lot nearby (free)
Lighting
Natural lighting
Windows
Fluorescent
Lighting grid
Walls
Plaster and Lathe
Curtained
Flooring
Wood floors
Carpet
Stage
Proscenium
Platform stage
Seating
Fixed seating
Raked seating
Other
Performance Space
Theatrical rigging (things)
Lobby
Backstage
Other Qualities
Storage area

Type
Performance, Rehearsal, Meetings / Meetups, Events, Screenings, Readings
Disciplines
Dance, Theater, Music, Film/Video
Production / Fabrication
Audio recording / production studio
The Space
The Cultural Center's Auditorium is an intimate space for theatrical performances, 
live music and dance, cultural celebrations, and corporate meetings & events. The auditorium features 258 raked seats arranged with a large center section and two side sections. The Auditorium is ADA-accessible and has 8 ADA-seats. The Auditorium's stage is approx 15 ft. deep, 28 ft. wide at its most narrow point, and 37 ft. wide at the front. It is accessible by wheel-chair, and includes a 16 x 19 movie screen and a Yamaha Grand Piano.The Control Booth is located in the Mezzanine. The lighting system includes 40 stage lights, an ETC Express 24/48 lighting system, and dimmable house lights. The sound system includes a Mackie SR24-4 mixer a CD changer, a Smartphone/MP3 connection, 2 Mackie speakers, 2 Mackie powered monitors, a 5.1 surround sound system, a Blu-Ray player, and a 5200 lumen Sony large screen projector. Professional audio recording services are available upon request.
Hourly Rental
$100 – $125 per hour
Included in rental rate
- Work lights
- Tables
- Chairs
Additional fees
- Stage Lights
- Sound system
- Projector/Surround Sound
- BluRay/DVD player
- Microphones/Stands/Cords
- Technician Fee - $30 per hour – REQUIRED with use of stage lights, sound system, and/or projector/surround sound
- Cleaning Fee - $60-$100 per cleaning
Monthly Rental
Contact the space for rates
---
Rental Requirements
Rates include minimum of 30 minutes BEFORE event for set-up AND minimum of 30 minutes AFTER event for clean-up.
Technician is required for events that use stage lights, sound system, and/or projection.
Events that use projection are REQUIRED to have a technical test a minimum of four (4) days BEFORE the event.
Rental deposit REQUIRED to secure the date of event (non-refundable; 25% of total rental fee).
Refundable damage deposit REQUIRED a minimum of 14 days BEFORE event (refunded 15 business days AFTER event).
Event insurance may be required based on the size and type of event.
All renters will be responsible for acquiring their own liquor licenses.
---
Cancellation Policy
REFUNDABLE damage deposit is REQUIRED and is a percentage of total rental cost. Due 14 days before the event.
NON-REFUNDABLE rental desposit is REQUIRED to secure the date within 10 days of the contract and is 25% of the total rental cost.
TOTAL rental fee is due 30 days before the event.
Cancellations up to 30 days before the event will not incur additional fees. If cancelling within 30 days of the event, 75% of rental fee (not including rental deposit) will be refunded. If cancelling within 15 days of the event, 50% of the rental fee (not including rental deposit) will be refunded.
The Basics
Shared bathrooms
Private bathrooms
Heating
Air Conditioned
Wireless Internet
Kitchenette
Equipment
Sound system
Sound booth
PA system
Microphones
Digital projector
Film projector
Screens
Lighting equipment (Theatrical)
Lighting board
White boards
Tables and chairs
Instruments
Performance piano
Rehearsal piano
Catering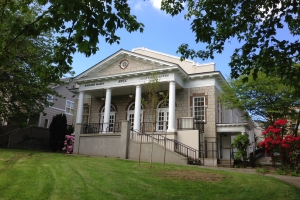 The Building
Rainier Arts Center is an elegant 1921 landmark building that marks the northern gateway to Columbia City and its variety of shops, restaurants and entertainment venues. An affordable and accessible local gathering space, the Center offers a top quality venue, experienced event management staff and expert technical assistance.
Our mission is to produce and facilitate a variety of artistic and cultural productions that are supported by our community. We present an annual season of performances, stage an eclectic mix of productions with our partners and offer rental space for diverse community events and presentations.
Rainier Arts Center is a program of SEEDArts and was purchased and renovated in 1995 by SouthEast Effective Development, with public and private community support. We welcome you to be part of our audience, family of users and/or presenters.
Hours
Office hours are from 11-3 Tuesday through Thursday. Please call, 206-725-7517, before stopping by.
Parking
Our lot can accommodate 15 cars; additional parking is available on-street and in commercial parking lots nearby on Rainier Avenue. Parking at nearby businesses is available by special arrangement through the management.
Security
Security and fire alarm.