Dance Fremont: dance studio
Medium availability

$25 – $40 per hour
Open in Google Maps
Dance Fremont
http://www.dancefremont.com 4015 Stone Way N, Seattle
Dance Fremont
.(JavaScript must be enabled to view this email address)
206-633-0812

Email is the quickest way to reach us! Please include your name, your project, and the hours and dates you are looking to rent.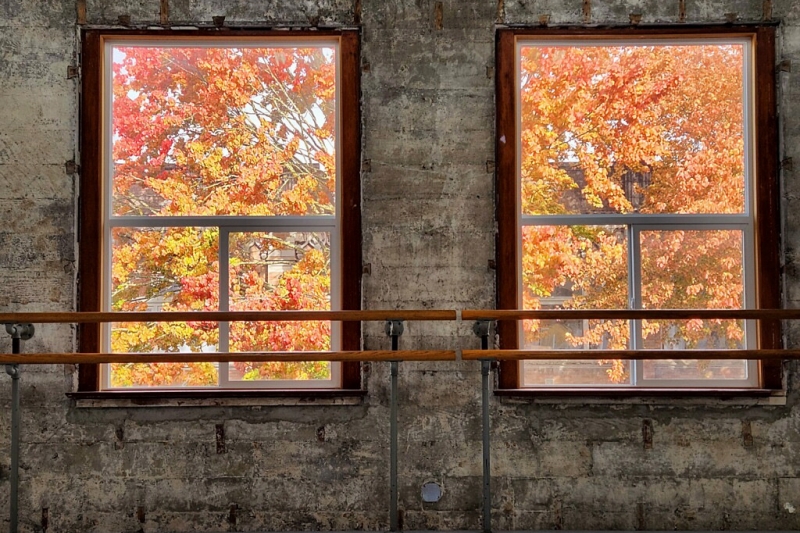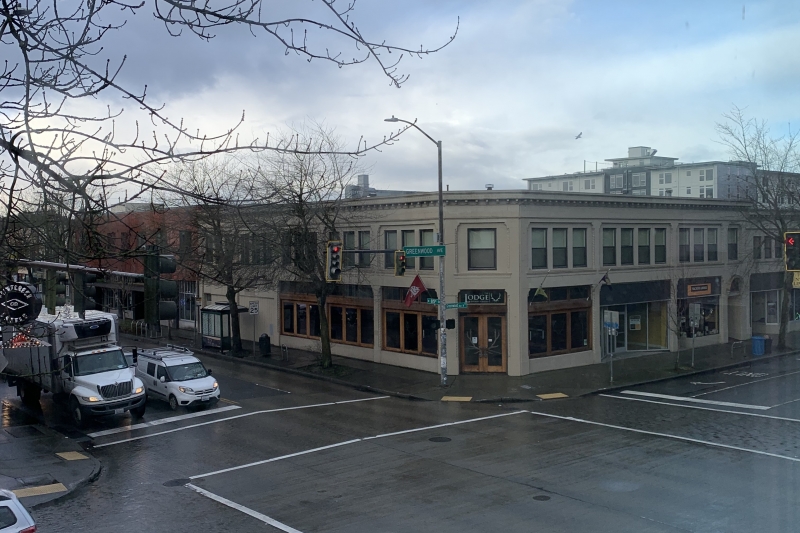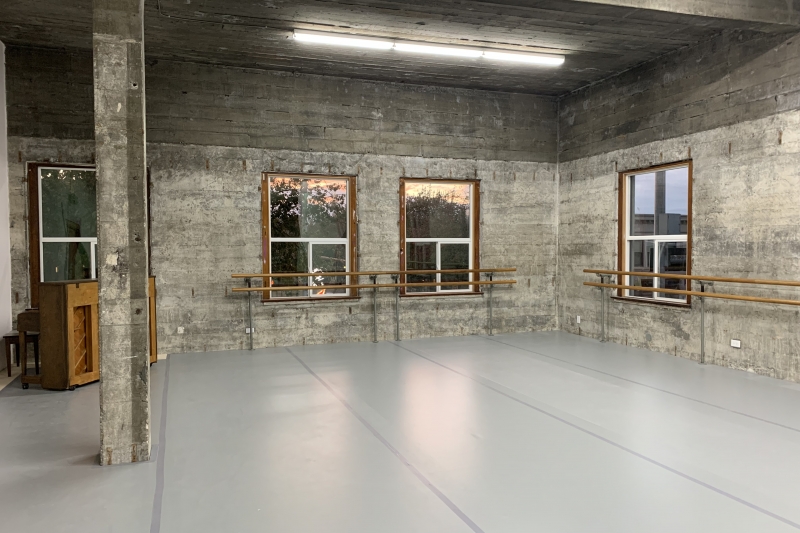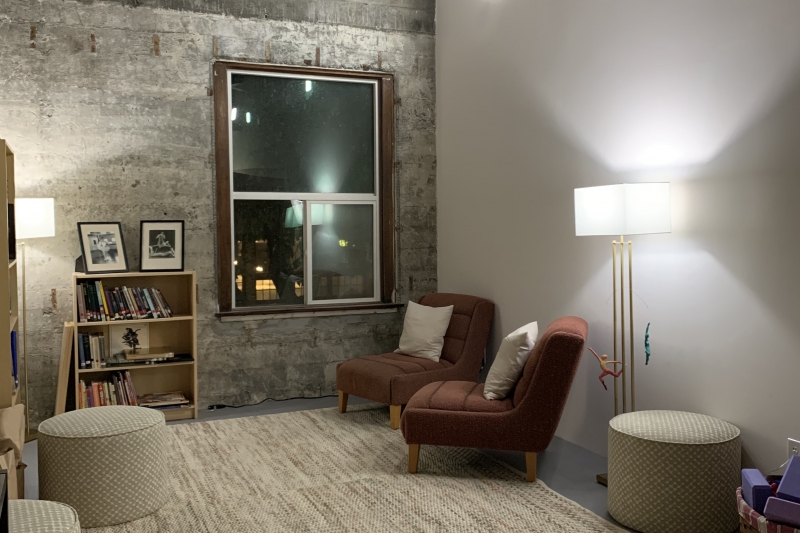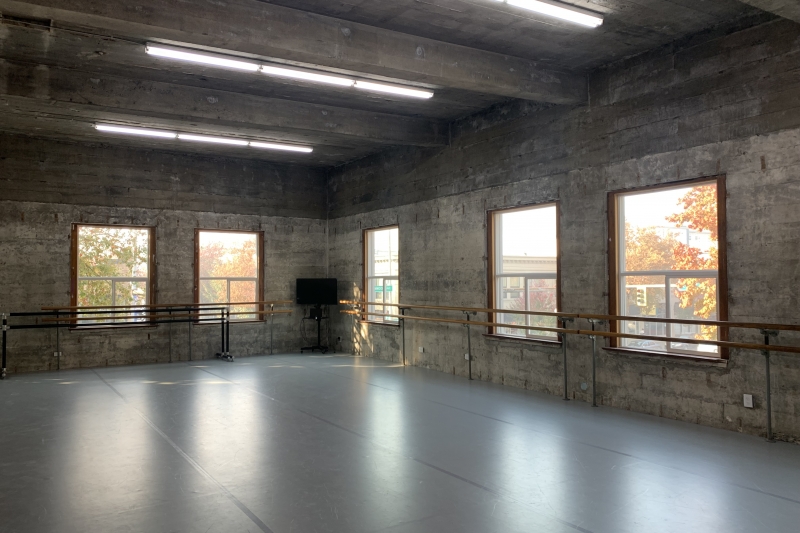 Dimensions
32 x 50 ft.
Square Footage
1300 sq. ft.
Ceiling Height
25 ft.
Max Occupancy
75 persons
Accessibility
Loading zone
Parking
Street parking (free)
Lighting
Natural lighting
Windows
Fluorescent
LED
Lighting grid
Walls
Cement / Concrete
Curtained
Flooring
Sprung wood
Marley
Stage
Proscenium
Flexible stage
Black box
Other
Seating
Multi-level
Risers
Flexible seating
Performance Space
Lobby
Backstage
Dressing rooms
Other Qualities
Ventilation
Barres
Mirrors

Type
Performance, Rehearsal, Exhibition, Workshops / Classes, Events, Readings
Disciplines
Dance, Theater, Music, Photography, Circus Arts
Availability
During the school year, our studios are booked from 3pm M-F and 8am-6pm on Saturday. Sunday rental availability begins after 12pm.
Summer availability is more flexible and varies weekly.
We are often available to rent on holidays. Midday is the easiest time to rent a studio at Dance Fremont.
The Space
Our large studio offers a professional dance studio space for rehearsals and classes. The floor is sprung wood with marley flooring, with 1,271 sq. feet of danceable floor space. Studio Attributes:
Ballet barres mounted to two walls
Portable barres
High-quality sound system which plays cd's and has auxiliary cord input
Copious windows that bring in natural light and fresh air
Equipped with a modern HVAC (heating, ventilation, and air conditioning) system
Hourly Rental
$25 – $40 per hour
$25/hr: Rehearsal or personal use
$40/hr: Any income-generating rental- workshops, private lessons, classes, ticketed performances, etc.
---
Rental Requirements
All physical teaching activity rentals require proof of liability insurance.
Professional accompanists may use the upright piano in the studio for workshops, classes, and private lessons- please contact us for details regarding this option.
---
Rules & Regulations
There are no street shoes or tap shoes permitted on the marley. Dance heels are acceptable, (character shoes, ballroom shoes) but no stilettos or otherwise spiky heels that can tear the marley.
Fire and paint is not permitted in the studio. Please contact us for use of water or other materials.
Food and drink other than water bottles must remain in the lobby.
---
Cancellation Policy
First-time renters must meet with Dance Fremont staff at the studio at some point before the time of their rental. Payment for the first rental is due at that time via check, card, or cash.
The Basics
Utilities included
Private bathrooms
Heating
Wireless Internet
Utility / work sink
Equipment
Sound system
Lighting equipment (Theatrical)
Tables and chairs
Instruments
Performance piano
Rehearsal piano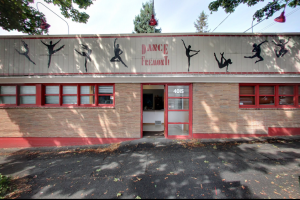 The Building
Dance Fremont is a community dance school for youth and adults, providing quality education in ballet and modern dance. We have two studios with full wall-to-wall 9' tall mirrors and sprung floors covered in marley. The large studio has an upright piano and carpeted risers which can be set up with chairs, as well as semi-sheer white curtains which can be pulled across to cover the mirrors. Our location includes two dressing rooms, two bathrooms, a water fountain, and a waiting room in addition to our studio spaces.
Hours
The Dance Fremont office is open from 3:30 to 6:30 pm M-F and 8:30 am to 1pm on Saturday during the school year, with class and rehearsal occurring in addition to those hours. During the summer, office and class hours vary. You can email us anytime to set up a time to meet.
Parking
3 designated spaces in a lot up against the building and plentiful free street parking.
Security
Key box with changeable code is accessible to renters.
All Listings at Dance Fremont