Push/Pull - by artists. for artists.
High availability

$50 – $100 per hour

Subsidized space available
Open in Google Maps
Push/Pull
http://www.pushpullseattle.com 2000 NW Market St, Seattle
Maxx
.(JavaScript must be enabled to view this email address)
(206) 789-1710

​You are welcome to stop by to view the space any day. Our hours are Sunday 10am - 6pm, Monday through Wednesday 10am - 7pm, Thursday through Saturday 10am - 9pm.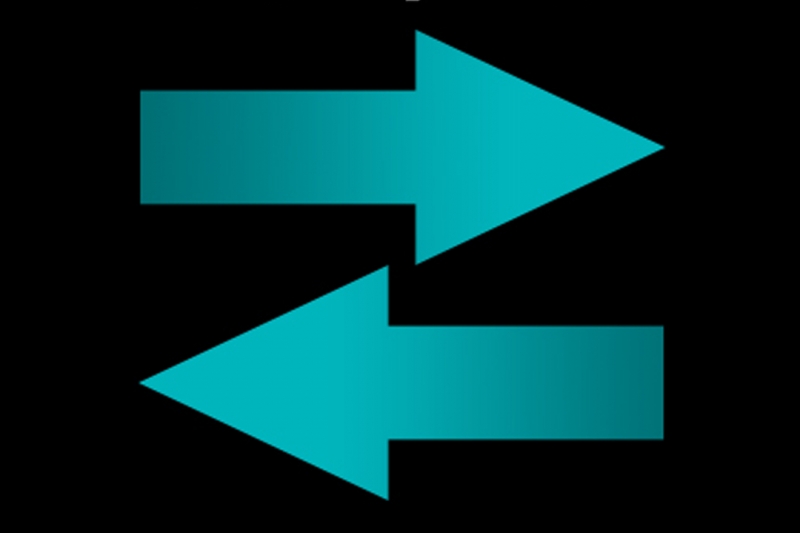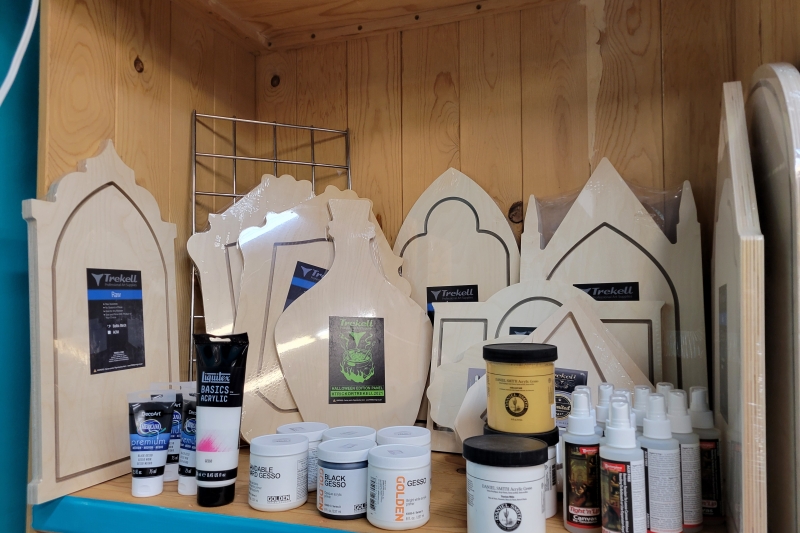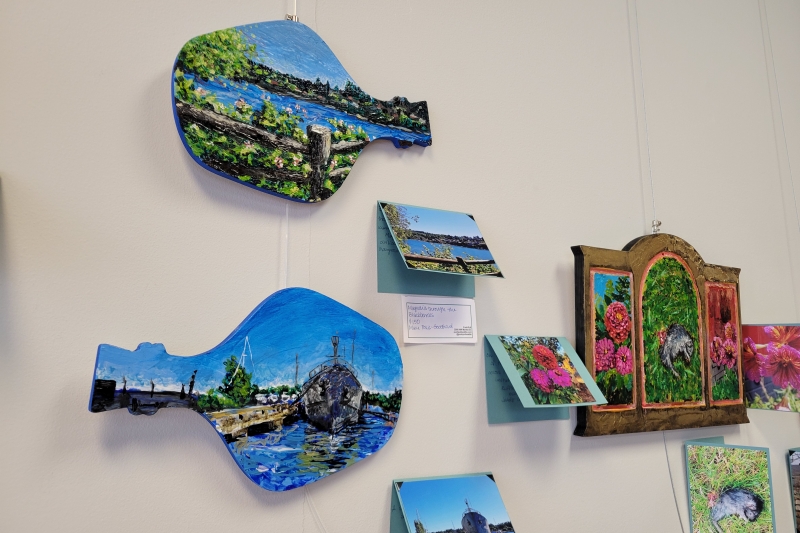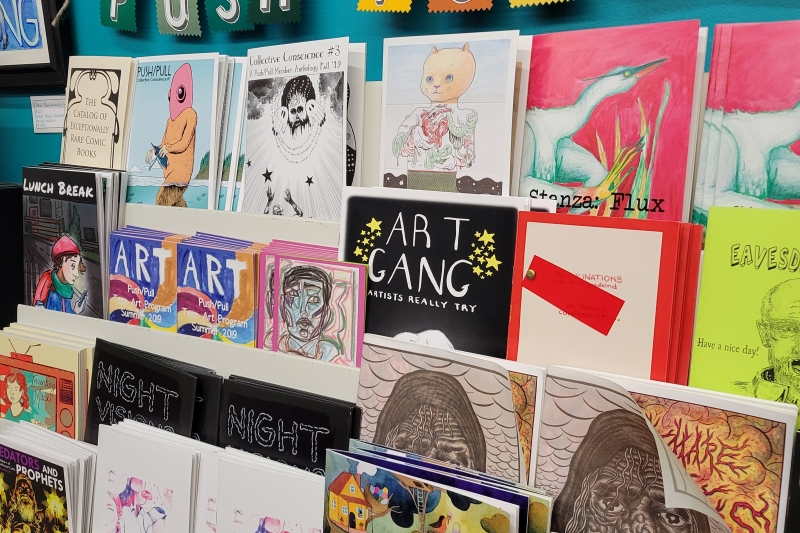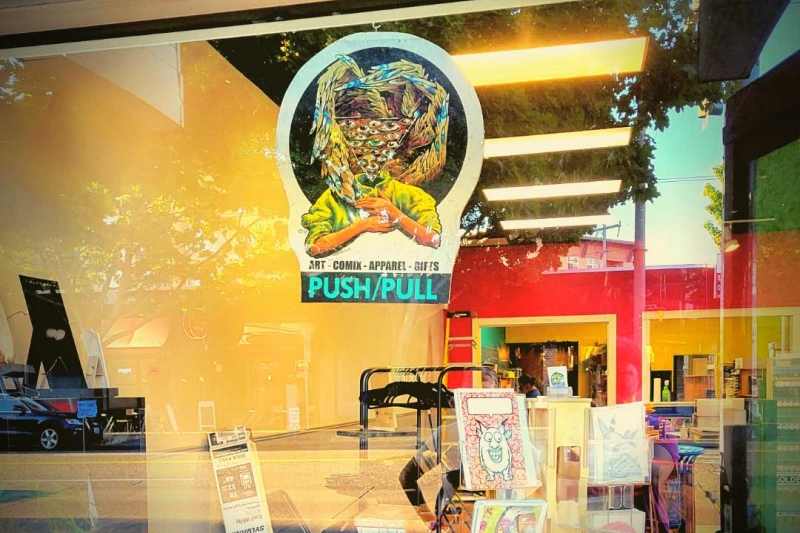 Square Footage
2500 sq. ft.
Ceiling Height
12 ft.
Max Occupancy
49 persons
Accessibility
Accessible entrance
No stairs
Parking
Street parking (free)
Street parking (paid)
Parking garage / parking lot nearby (paid)
Lighting
Natural lighting
Windows
Fluorescent
LED
Walls
Plaster and Lathe
Brick
White
Hangable
Other
Flooring
Wood floors
Seating
Flexible seating
Other Qualities
Ventilation
Folding table and chair use is included in all rentals. Clamp lights available. Inquire for specific needs.
Type
Performance, Exhibition, Studio Art, Meetings / Meetups, Workshops / Classes, Events, Readings, Retail
Disciplines
Theater, Music, Visual Arts, Photography, Film/Video
Availability
High availability
The Space
Push/Pull is an art supply store, gallery, indie bookstore, education center, community space and micro publisher. Our space is available for events to outside groups before or after our regular retail hours, as our scheduling allows. We are able to provide tables, staff, chairs, and a kitchenette. Please inquire about additional equipment or other needs.
Hourly Rental
$50 – $100 per hour
Available for event rental in 4 hour blocks + 1 set up. $200+. Possible additional charges depending on use.
Subsidized space available (free)
Our space is available for free for the following: Book or Product Release where we run sales. We provide marketing, space, display and personnel. Pop Up shops where we run sales. Same as above. Art focused events that are open the public and free that align with our mission. Marginalized groups looking for a meeting space. This is a case by case basis and groups must align with our mission.
---
Rental Requirements
Payment must be made in full to reserve event date. Email with date requested and event details for approval.
---
Rules & Regulations
Cannot charge for alcohol served.
---
Cancellation Policy
100% deposit required. Non-refundable within 30 days of event.
The Basics
Utilities included
Private bathrooms
Heating
Air Conditioned
Wireless Internet
Utility / work sink
Kitchenette
Equipment
Sound system
Easels
Digital projector
Laptop
DVD Player
Screens
White boards
Tables and chairs
Catering
Additional Info
Tool sharing is included in the rental costs. Personnel is on-site and available during entire event.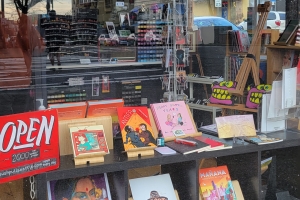 The Building
​Push/Pull is by artists, for artists. We're an artist co-op. We sell art supplies, host original art and other art creations, sell and publish indie books, and host art classes and community events. Our mission is to create an intentional community to support sustainable art careers.
Hours
Available for Pop Up shops 10am - 6pm daily. Special events after closing - midnight.
Parking
Paid parking available in the lot behind the store. Street parking as available.
Public Transportation
44 Northbound stop is right outside the door, 44 Southbound is across the street. 2 blocks from Rapid Ride D & 1 block from Routh 40
Accessibility
Flat store with no stairs. Bathroom is not ADA accessible
Security
Venue personnel are on-site at all times. Venue is locked during non-retail or event hours.