Jack Straw Studio Two
Medium availability

$45 – $55 per hour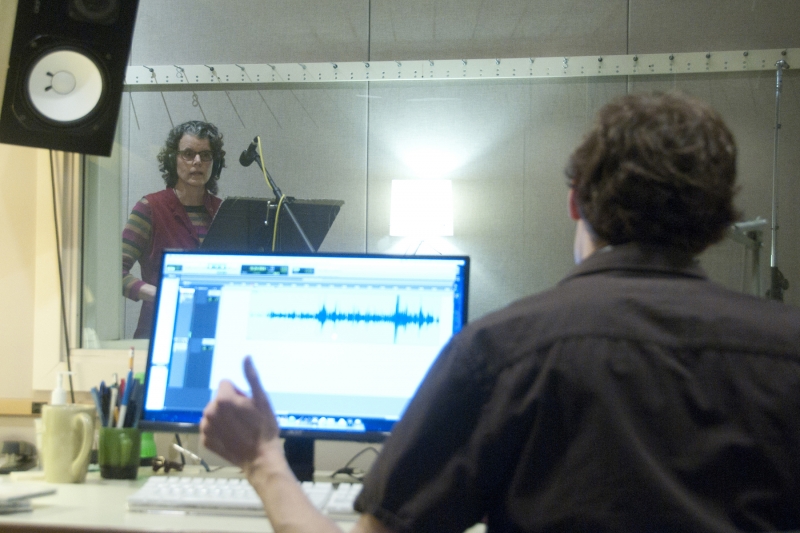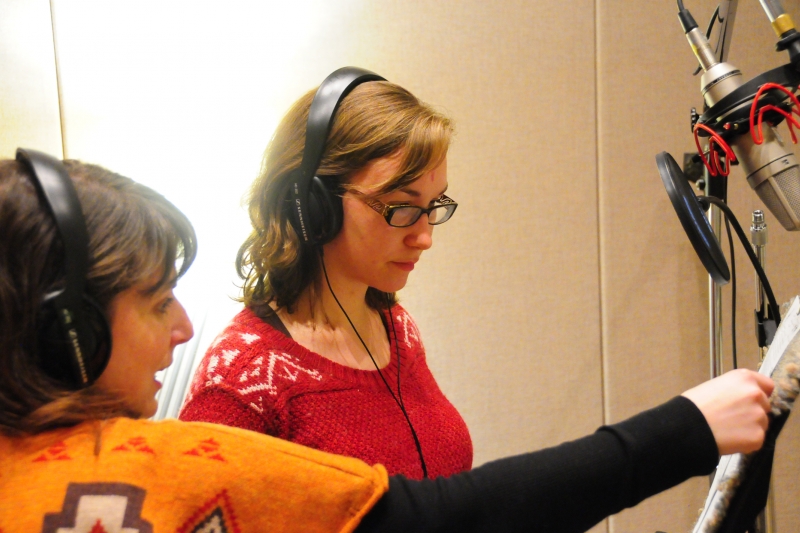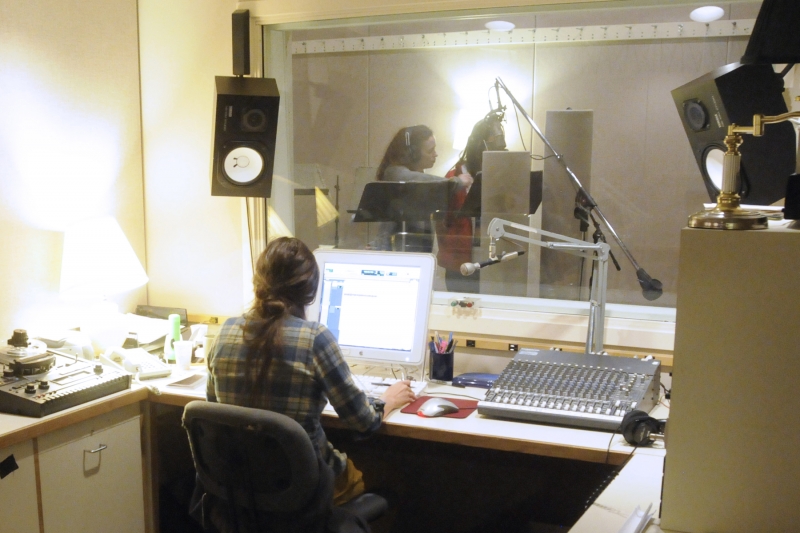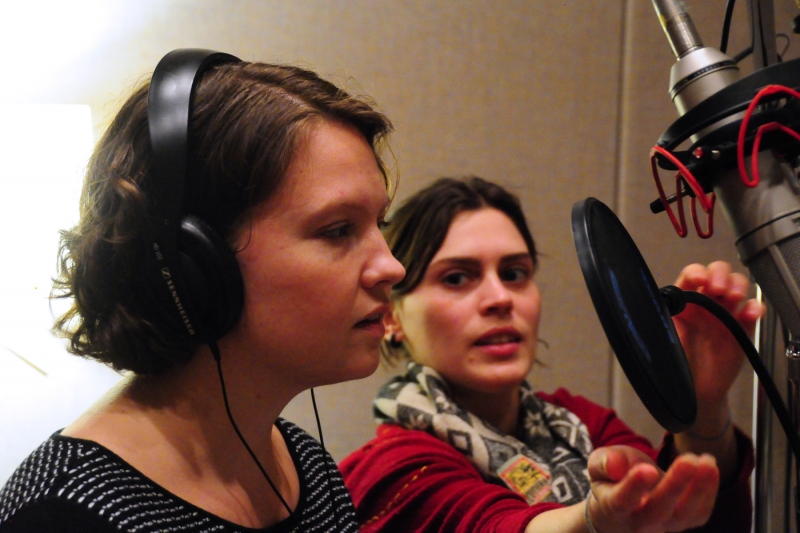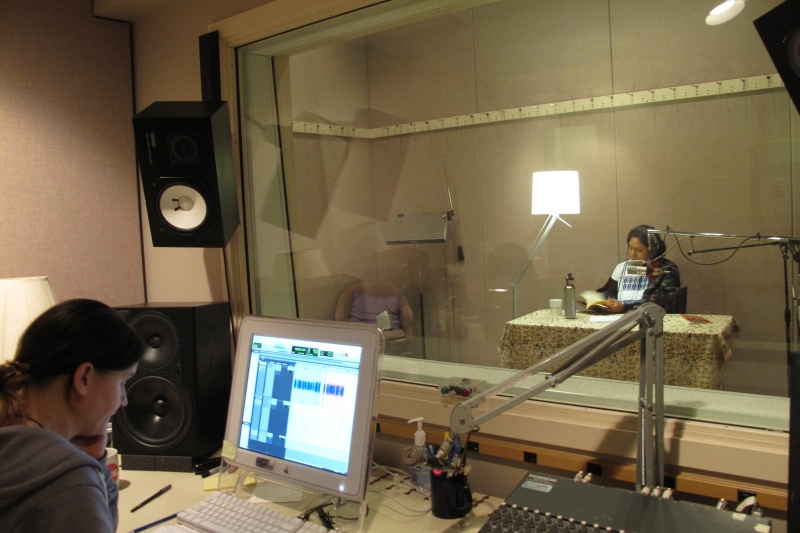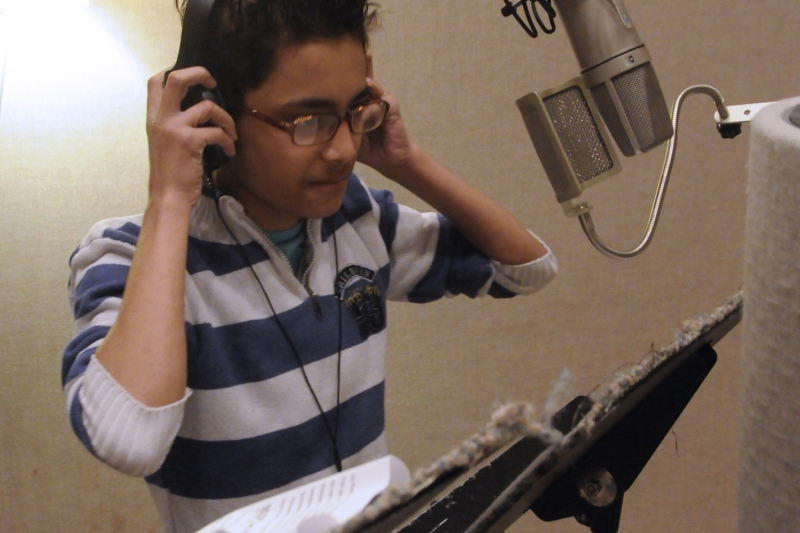 Dimensions
15 x 11 ft.
Square Footage
165 sq. ft.
Ceiling Height
13 ft.
Max Occupancy
5 persons
Accessibility
ADA compliant
No stairs
Parking
Street parking (free)
Street parking (paid)
Parking garage / parking lot nearby (free)
Parking garage / parking lot nearby (paid)
Lighting
LED
Walls
Acoustic panels
Flooring
Carpet
Other Qualities
Soundproofed

Type
Rehearsal
Disciplines
Music, Film/Video
Production / Fabrication
Audio recording / production studio, Video production
The Space
In addition to our many residency and education programs for artists and youth, Jack Straw is available to the community as a full service recording studio and audio production facility. This studio measures 15' by 11' with 13' of loft. Ideal for spoken word artists, voiceovers, narration, interviews, and soloists. It also is wired as an isolation booth, with sight lines to Studio One. A simple video setup is available for recordings at no additional cost (beyond extra studio time at the regular rate).
Hourly Rental
$45 – $55 per hour
The rates for studio services with a staff engineer are $45 per hour with an annual membership contribution, and $55 per hour without a membership.Individual organizations are $35 for the year; organizational memberships are $50. Rates do not include media such as CDs ($2) or DVDs ($4).
---
Rules & Regulations
Sessions must be scheduled in advance. No drop-in services.
We recommend that you call 1-4 weeks in advance to book a voice recording session, and 2-6 weeks for music recording sessions.
Acceptable methods of payment: Mastercard, Visa, personal check, cash.
Payments must be made immediately following each session unless other arrangements have been made.
CDRs and DVDs can be purchased directly from Jack Straw. If client provides media Jack Straw is not responsible for results.
Sessions are billed as a minimum of one hour, and in 1/2-hour increments thereafter.
---
Cancellation Policy
24-Hour Cancellation Policy: Client is responsible for half of the scheduled recording time if the session is not cancelled within 24 hours of the start of the session.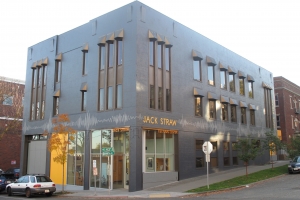 The Building
Jack Straw Cultural Center is the Northwest's only non-profit multidisciplinary audio arts center. A community-based resource since 1962, we provide a production facility that is unlike any other in the
region for local artists who work creatively with sound. Jack Straw focuses on annual artist residencies through our Artist Support Program, our Writers Program, and our Gallery Residency Program; art and technology education for all ages; arts heritage partnerships; and radio production. Our full-service recording studio is also available for a range of arts projects.
The Jack Straw New Media Gallery has supported and exhibited
artists working with visual and installation art, with an emphasis on sound, since 1999. The New Media Gallery exhibits artists' work through an open call process. As one of a handful of exclusively sound art spaces in the world, it has
attracted applicants nationally and internationally, however Jack Straw has a commitment to local artists.
We rent office space on the 2nd and 3rd floors of our building to arts organizations, creative individuals, and small businesses. Among our current residents are Floating Bridge Press, Raven Chronicles, Pixelkin, and UW research groups.
Hours
Jack Straw public spaces, including New Media Gallery, open 9-5, M-F.
Studio hours vary (morning to night, 7 days) based on engineer availability.
Renters have 24/7 access to office space.
Parking
Metered parking, several pay lots, and some free street parking available nearby. No dedicated parking.
All Listings at Jack Straw Cultural Center