LOVING ROOM | reading room + cultural salon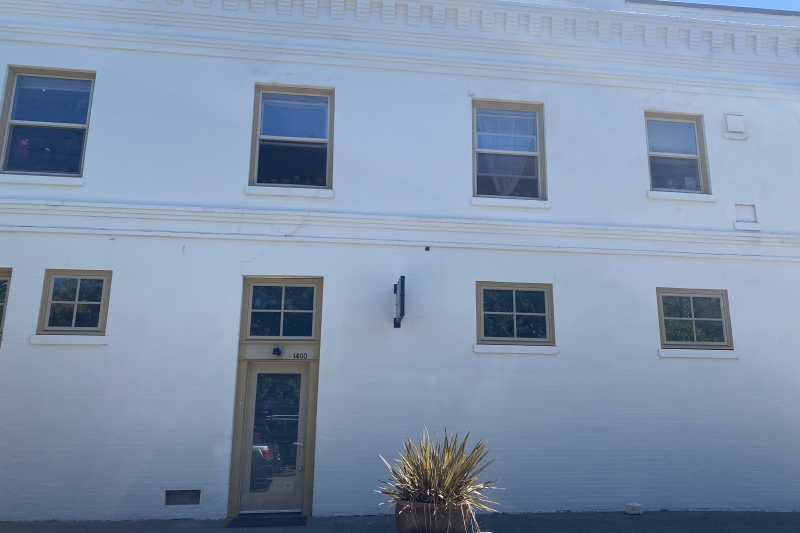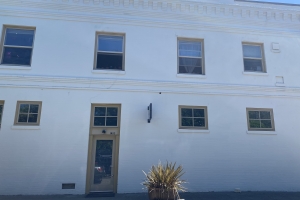 The Building
LOVING ROOM: diaspora books + salon is a Black-owned community reading room (bookstore + cultural salon) featuring various genres of literature by Black + African writers for readers of all ages. We curate a selection of new and used reading material from US-born Black authors, African, Caribbean, and other Diaspora writers to be read on-site, with a variety of new current titles available for purchase. Our collection includes Children's and Young adult literature, as well as a vast and varied selection of Fiction and Non-Fiction works from Black writers past and present. We aspire to cultivate a space for collective Black ancestral healing and transformation through a commitment to Black literature and African Diasporic decolonial aesthetics.
Our public programs include children's story hour, youth read-aloud, young writers' club, as well as book clubs for teens and grown folks', not to mention poetry soirées, film screenings, and more. We seek to cultivate a space of welcome and intergenerational connection for Black readers, and to reclaim thriving Black cultural space in the historic Central District.
Remaining present and in alignment with these intentions, we welcome collaboration with Black creatives across all genres— authors, poets, visual artists, musicians, playwrights, and other performance artists.
Our space is available for private events and bookings, suitable for groups of no more than 30-40 guests. The reading room is especially available outside of operating hours, although our sliding scale pricing can accommodate special requests during business hours as well.
We are located on E Union Street just east of Capitol Hill, on the west end of the vibrant Black business corridor at the heart of the Central District on 23rd & Union. LOVING ROOM is a neighbor to The Liink Project, and walking distance from ARTE NOIR, Avole Coffee, Communion, Shikorina Pastries, and more.
For more information, please feel free to visit our website http://lovingroombooks.community.
Hours
BUSINESS HOURS
monday + tuesday | closed
wednesday + thursday | 10a - 6p
friday + saturday | 10a - 8p*
sunday | 10a - 4p
*private bookings can be scheduled during hours closed, and on fridays + saturdays starting at 5p
Parking
street parking | available within a 1 block radius, especially south of Union on 20th
Public Transportation
public transportation | routes 2, 11, & 48 are within walking distance
Accessibility
main space | fully ADA accessible; single floor, ground level (no steps, stairs, or ramp)
restrooms | all-gender and ADA accessible; no changing table
All Listings at LOVING ROOM: diaspora books + salon