Beacon Hill Artist Studio
High availability

$35 – $100 per hour

$1400 per week

$2400 per month

Subsidized space available

Long term rental available February 24, 2020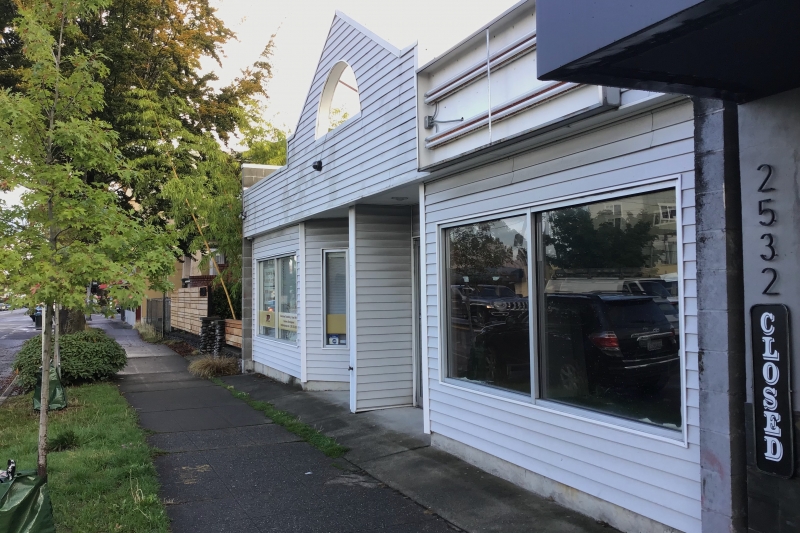 Max Occupancy
25 persons
Accessibility
Accessible entrance
Accessible restroom
No stairs
Parking
Street parking (free)
Lighting
Natural lighting
Windows
Fluorescent
Walls
Sheetrocked and Smooth
Flooring
Concrete
Stage
Proscenium
In the round
Thrust
Black box
Other
Seating
Flexible seating
Other
Other Qualities
Storage area

Type
Performance, Rehearsal, Exhibition, Studio Art, Meetings / Meetups, Workshops / Classes, Office Space, Events, Screenings, Readings, Retail
Disciplines
Theater, Music, Visual Arts, Photography, Film/Video, Production/Fabrication
Production / Fabrication
Wood working, Metal working, Pottery, Printmaking
The Space
Daily, this space houses Black Scholars, Black Artists, and Black entrepreneurs. Space "A" is a shared co-working space that also contains a retail shop, and workspaces for local entrepreneurs. Earthseed, or space "B" is an experimental art studio (pottery and theatre) that hosts Earthseed's workshops, rents unsupervised time on their pottery wheels, hosts a writer's group, puts on theatre performances, and hosts staged readings. Earthseed can accommodate parties of up 30 folx.
We're within 404ft of the Beacon Hill Link Lightrail Station, The Station Coffeeshop, Musang, Hilltop Red Apple, Taco's Chuki's on Beacon Hill, Outsider Pizza, and Plaza Roberto Maestas. We're .3 miles from [the] Oak, Perihelion Brewery, Niko's Gyro's Beacon Hill, and the Beacon Hill Library. Close by you'll also find Baja Bistro, a Shell gas station, and La Esperanza Mercado y Carniceria.
Nosotros hablamos Español, pero no todo gente de Earthseed. Es una lengua muy importante a nosotros. Si necesitas comunicar en Español decirnos y t sera tener lo que necesitas. Gracias por todo.
Hourly Rental
$35 – $100 per hour
Includes:
• Access to the space - (Please respect our neighbors)
• Cleaning Fee
• Tables & Chairs
• Wireless Internet
• Administrative Support
Weekly Rental
$1400 per week
Includes:
• Access to the space - (Please respect our neighbors)
• Cleaning Fee
• Tables & Chairs
• Wireless Internet
• Administrative Support
Monthly Rental
$2400 per month
Includes:
• 24/hour access to the space - (Please respect our neighbors when it comes to sound later in the evenings)
• *Optional Monthly Cleaning Fee
• Mandatory Move Out Cleaning Fee - $100 (min) for 4 hours + $25/per additional hour
• Tables & Chairs x 20 people
• Wireless Internet
• Ongoing Administrative Support
Subsidized space available (free)
In a rapidly changing Seattle, it is important to us to have space for folx doing the work of justice and equity to use in a way that supports their mission and their budget. It is also important to us that we are able to thrive economically and artistically as Seattle changes. If you are an artist or an organization that needs to rent space at a low or no cost rental please reach out. As you do, please know that we may not be able to accommodate your requests for a multitude of reasons. In solidarty- The team at Earthseed
---
Rules & Regulations
Please respect our neighbors. Loud music after 11pm will need to be cleared by Earthseed staff and may not be permitted depending on the date of your reservation. If you need to have loud music after 11pm please tell us when you make your reservation. If you do not tell us and our neighbors register complaints you will, at least, lose your deposit, and at most cover legal costs should an issue escalate to that point. Please obey all signed parking rules. Please clean up after yourself and those for whom you're responsible.
---
Cancellation Policy
A deposit of 50% is required for reservations. Cancellations with 30 days will result in a forfeit of the deposit. You are responsible for returning the space to a clean an orderly manner when you are finished. If you have paid a cleaning fee ($100 minimum) you are still responsible for caring for the space. Those who are compensated to clean are humans who work hard and should be treated as such.
The Basics
Utilities included
Shared bathrooms
Heating
Air Conditioned
Wireless Internet
Equipment
Easels
Digital projector
Screens
White boards
Tables and chairs
Instruments
Catering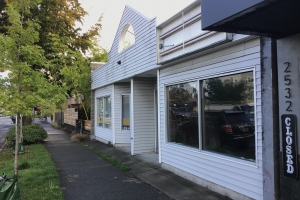 The Building
Earthseed uses arts-based experiential learning, namely theatre, to disrupt and abolish systems of oppression. We those who seek to disrupt systems on behalf of equity. We offer professional and personal development workshops, theatre classes, affordable space rental, unsupervised rental of pottery wheels, and community engagement events. Our Beacon Hill brick-and-mortar location is place for art, laughter, engaging conversations and personal and community growth.
Hours
When you reserve our space you determine the hours of operation for that day. We're typically open Tuesday through Friday from 11:00am until 9:00pm and Saturday and Sunday from 11:00pm-5:00pm.
Parking
You can find 2-hour street parking near the space. There is very limited 4-hour parking as well. If you park north of S. College Street you'll be able to park all day. S. College Street is about two or three blocks away from our space.
Public Transportation
We're located 404ft north of the Beacon Hill LINK Lightrail Station. The 36, 60, and 107 have a bus stop located at Beacon Avenue and Lander cross streets in front of the Red Apple.
Accessibility
There is a flat pathway along Beacon Avenue South that provide access to the space. The bathroom is on the first floor and is ADA accessible.
Security
We have indoor and outdoor security cameras.