Studio D
Medium availability

$13 – $18 per hour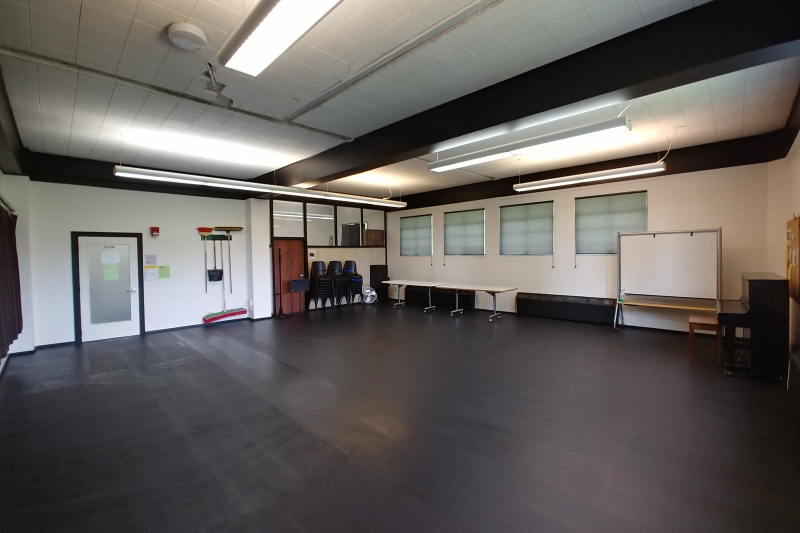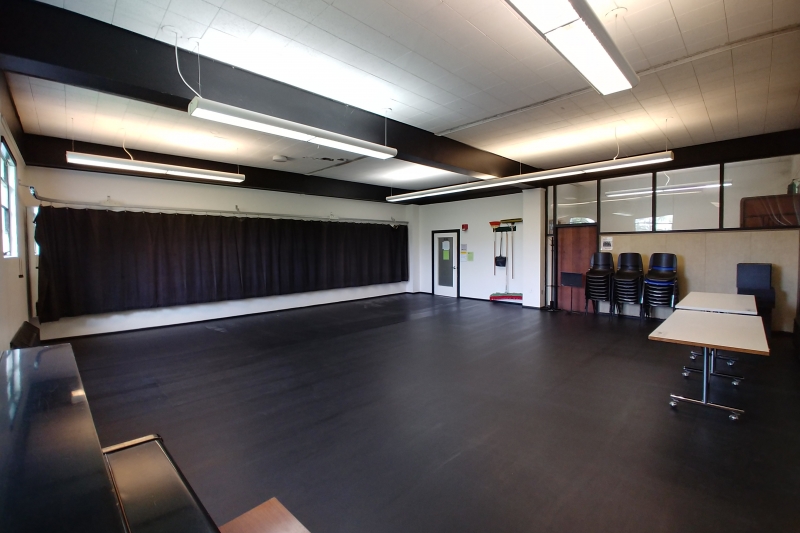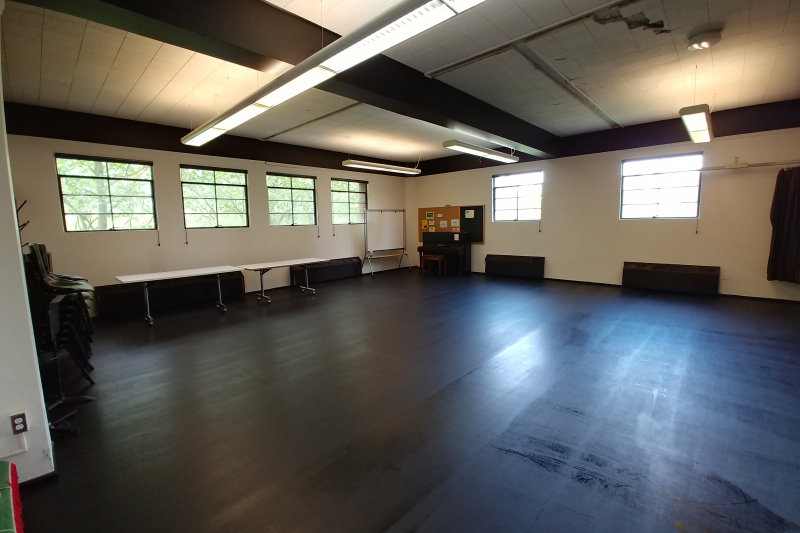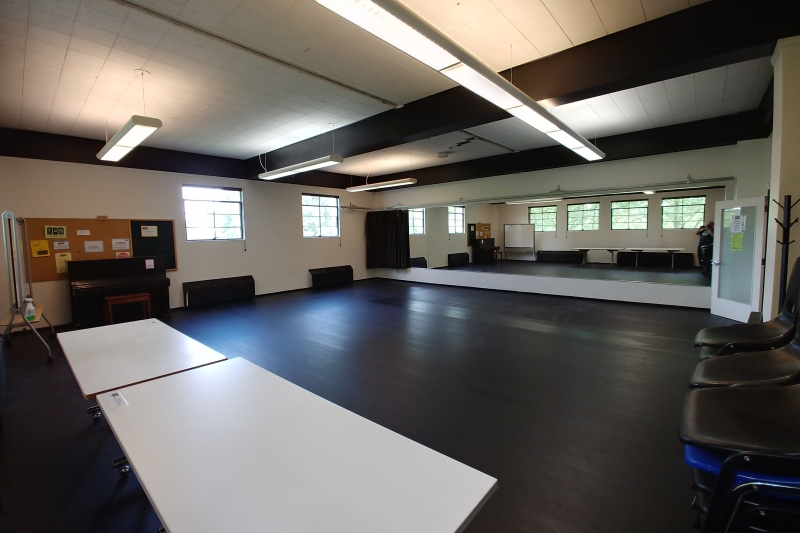 Dimensions
30.25 x 28.845 ft.
Square Footage
881.67 sq. ft.
Ceiling Height
12 ft.
Max Occupancy
25 persons
Accessibility
ADA compliant
Elevator
Parking
Onsite parking (paid)
Street parking (paid)
Parking garage / parking lot nearby (paid)
Lighting
Natural lighting
Windows
Fluorescent
Walls
Curtained
Other
Flooring
Wood floors
Other Qualities
Mirrors

Type
Rehearsal, Meetings / Meetups, Workshops / Classes, Readings
Disciplines
Dance, Theater, Music, Visual Arts, Photography, Film/Video
The Space
If you are looking for a studio with natural light galore, look no further. Studio D is a corner studio with northern and western facing windows.
D has one wall of mirrors and wood floors. It also is home to one of our recently refurbished studio pianos. It's a great place to hold musical auditions and rehearsals.
Hourly Rental
$13 – $18 per hour
$5/hr Surcharge on hourly rentals when atttendees pay to participate(classes, workshops, etc.)
The Basics
Utilities included
Shared bathrooms
Heating
Wireless Internet
Equipment
Instruments
Additional Info
Tables, Chairs and acting blocks included in all rooms. Cleaning tools available in all rooms. Access to extension cords and music stands on request.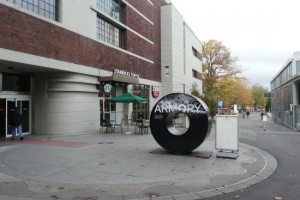 The Building
Theatre Puget Sound is a leadership and service organization founded in 1997 to promote the spiritual and economic necessity of theatre to the public, and to unify and strengthen the theatre community through programs, resources and services.
We are located in the center of Seattle's buzzing regional theatre community and central to our vibrant fringe and independent theatre scene. We offer 9 rehearsal rooms and 3 performance spaces.
Hours
The studios are open 8:00 AM - 11:00 PM seven (7) days / week.
No rentals may start after 8pm.
Parking
There are various pay lots in lower Queen Anne and parking structures surrounding the Seattle Center.
Public Transportation
Many bus routes & Seattle Monorail serve Seattle Center Campus, where our studios are located in the Armory
Security
The Armory is open to the public 7:00 AM - 8:00 PM. TPS studios are available after the building locks down at 8:00 PM, however no bookings may start after that time, but your group may stay in the building until 11:00 PM. If you arrange for a time that begins at 8:00 PM, it is prudent to be in the building and near your studio prior to lock down.
Security staff are on patrol throughout the building and the ground of the Seattle Center. They are available at (206) 684-7272.
If you are renting a rehearsal for an extended rehearsal room, some limited storage may be available in one of our three cabinets located in the studios. Please contact TPS to make arrangements to add that to your booking.
All Listings at Theatre Puget Sound