Small Conference Rooms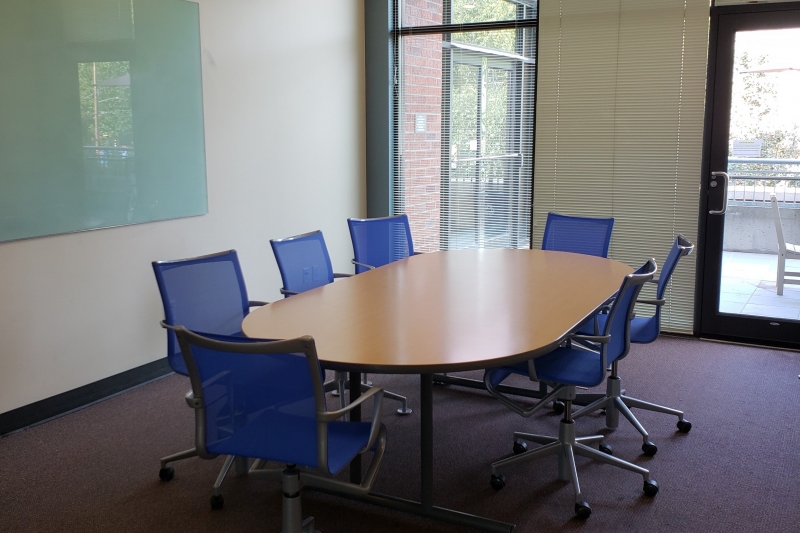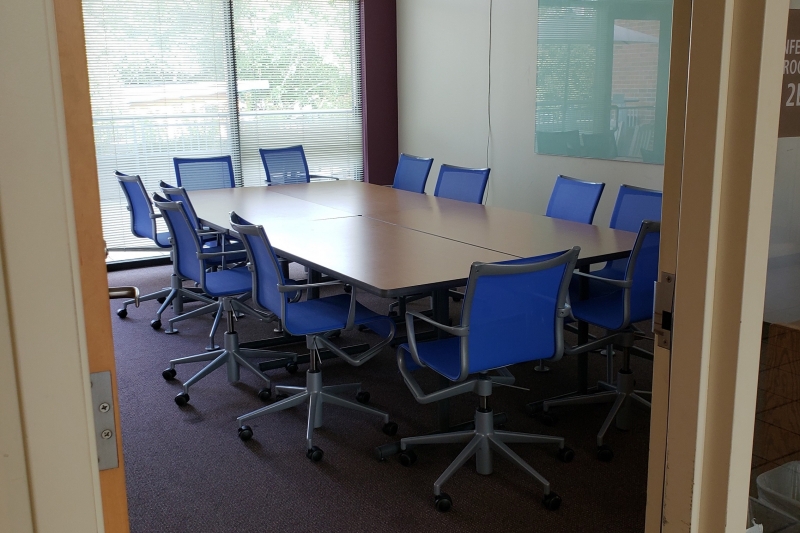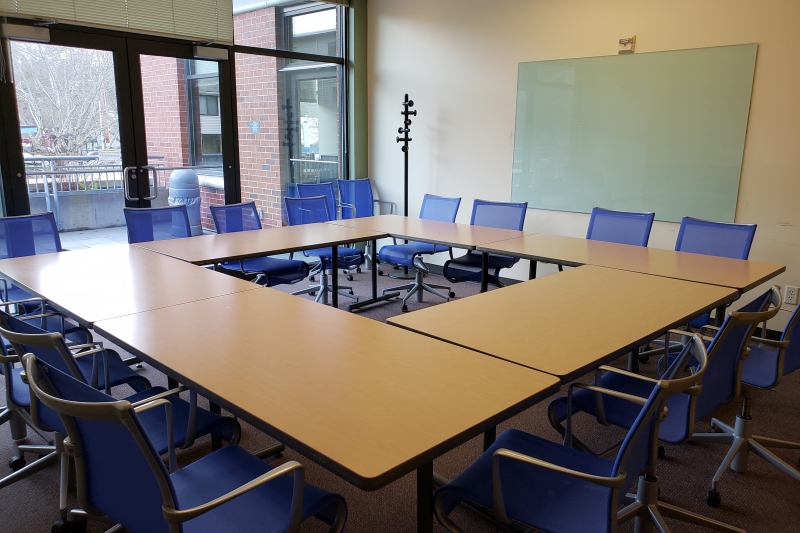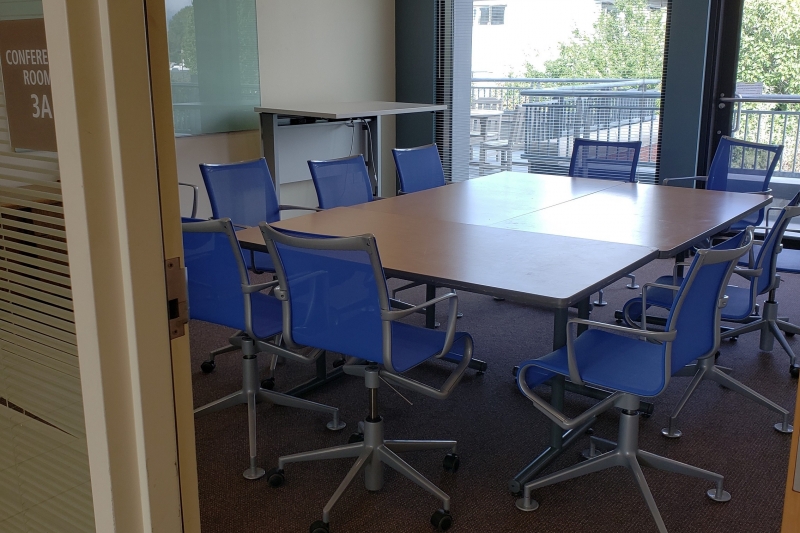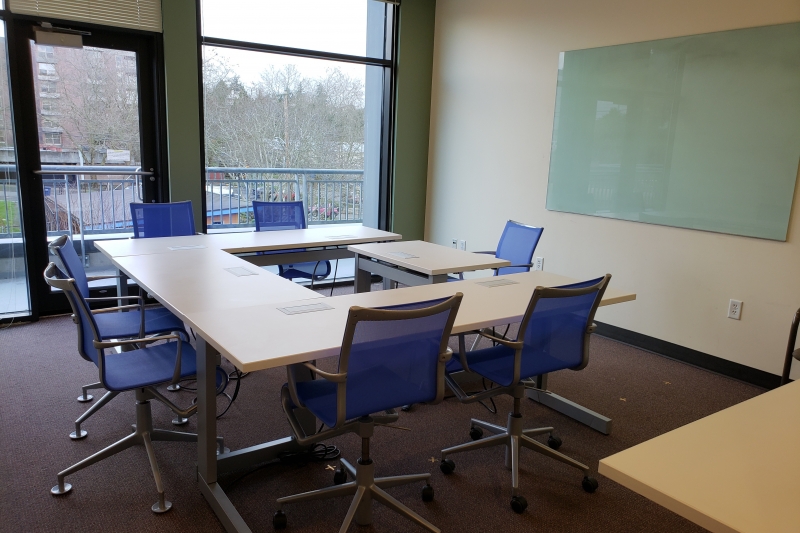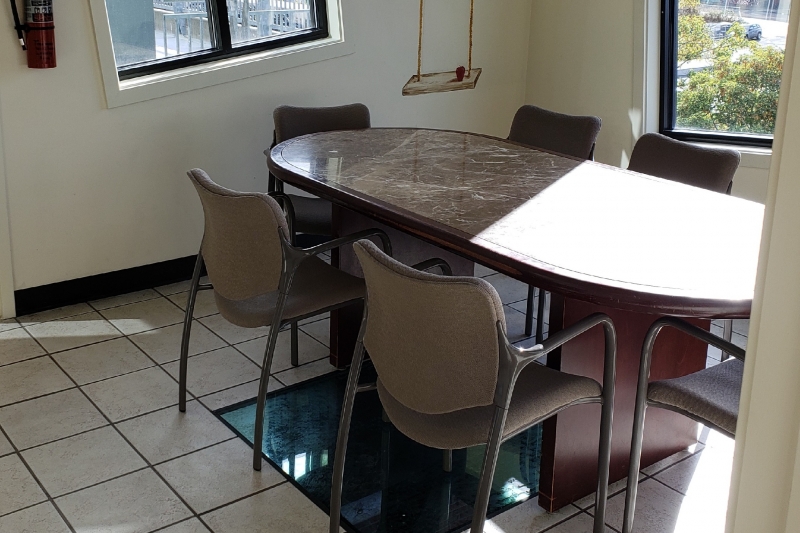 Accessibility
ADA compliant
Accessible parking
Accessible entrance
Accessible restroom
Elevator
Parking
Onsite parking (free)
Street parking (free)
Street parking (paid)
Parking garage / parking lot nearby (free)
Lighting
Natural lighting
Windows
Fluorescent
LED
Walls
Sheetrocked and Smooth
White
Flooring
Carpet
Seating
Flexible seating
Type
Meetings / Meetups, Workshops / Classes, Events
The Space
Must be a 501c3 Organization or .gov entity to reserve.
SMALL (available on evenings & weekends ONLY):
 Conference Room 2A: seats 12 people. One large oval table, chairs & credenza.
 Conference Room 2B: seats 15 people. Four tables, chairs, & credenza.
 Conference Room 2C: seats 25 people. Four tables, chairs & large counter space.
 Conference Room 3A: seats 12 people. One large oval table, chairs & credenza.
 Conference Room 3B: seats 12 people. Four tables, chairs, & credenza.
 Conference Room 3C: seats 8 people. One large oval table & chairs.
Please note none of our smaller conference rooms have projector screens.
Hourly Rental
$10 per hour
---
Rental Requirements
The 2100 Building only rents to nonprofit organizations for meetings and training sessions. We
do not rent rooms for private social events.
---
Rules & Regulations
Usage Guidelines:
 Reservations can be made three months out from the 1st of every month.
 Please pay close attention to our cleaning policy and table configuration in rooms and complete
these duties prior to departure.
 Room set-up/breakdown is the responsibility of the user. If you will not be in attendance for the
event, someone in attendance must be responsible for the set-up/breakdown and they must be
informed that building staff is not available to do it. Your participation in this allows us to keep the
room rental rates to a minimum.
 Furniture may be moved within the meeting rooms in order but must be returned when done. DO
NOT STACK THEM OR FOLD THEM DOWN.
 Food and beverages may be served in the conference rooms. Event hosts are responsible for
clean-up. Please breakdown all lunch boxes and remove contents inside.
 Thistledown may make it necessary to occasionally give priority to, or cancel one event in
favor of another.
 Thistledown does not provide a business center
---
Cancellation Policy
Cancellations must be requested in writing by email at least 8 days in advance of the event date to receive a 100% refund. After the 8th day, a credit will be provided to use towards a future reservation. We DO NOT provide refunds or credits for same-day cancellations. Failure to contact us prior to will result in 100% cost of the rental and no credit will be provided.
Please Note: Deleting the event from your schedule does just that merely removes it from your schedule. This does not qualify as your request for cancellation.
The Basics
Utilities included
Shared bathrooms
Heating
Air Conditioned
Wireless Internet
Wired Internet
Equipment
Podium
Easels
Digital projector
DVD Player
TV
Screens
White boards
Tables and chairs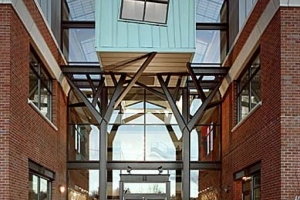 The Building
The 2100 Building is home to various Non-Profit organizations that work collaboratively to provide a wide range of services that improve the lives of children and adults.
Hours
Typically open Monday-Thursday 8am-8pm; Friday and Saturdays 8a-6p. Check building schedule or call for early closure notices. Must be a 501c3 Organization or .gov entity to reserve.
Parking
The 2100 Building provides free parking on a first come first served basis. We have parking in the various locations:
 Street-level garage accessed in back of the building.
 Back alley along the fence.
 The fenced area across from the building (North Side).
 On-street parking in the surrounding area (2hr max.)
Public Transportation
Bus Routes 7, 8, 9, & 48 within walking distance.
Accessibility
The 2100 Building is ADA accessible
Security
Thistledown has 20 Security Cameras inside and surrounding the building.