The Knife Room
High availability

$250 – $2000 per day

Weekly rental available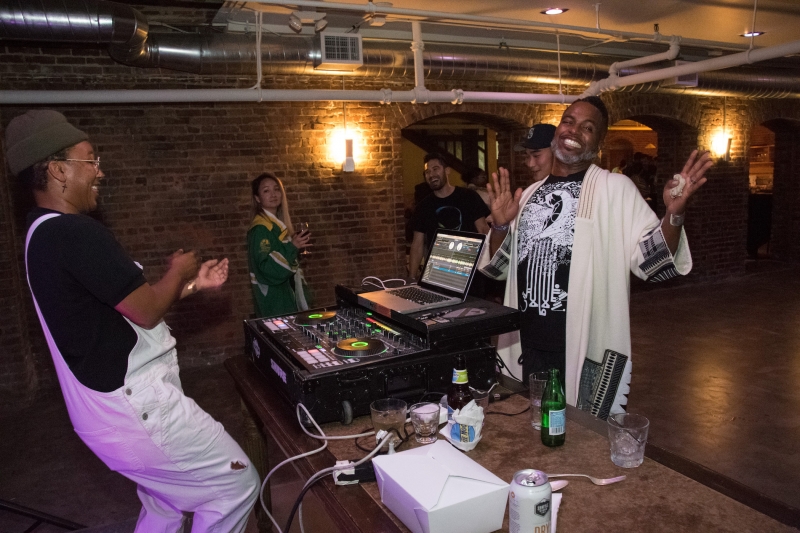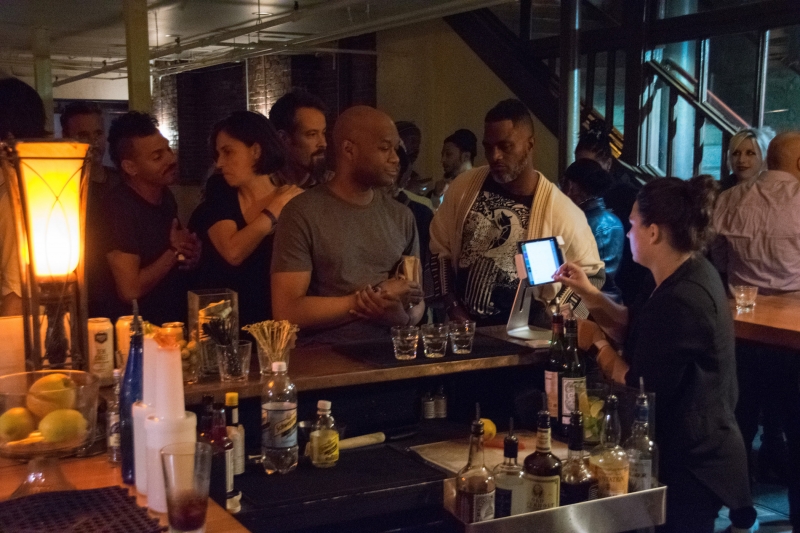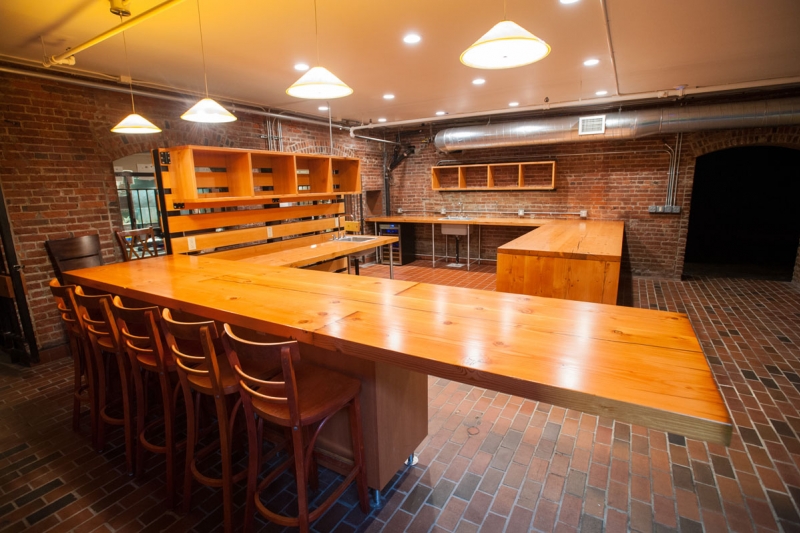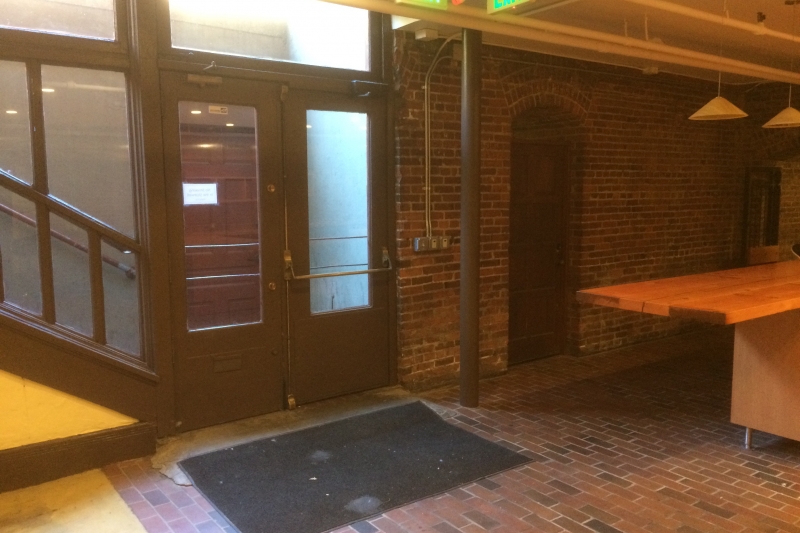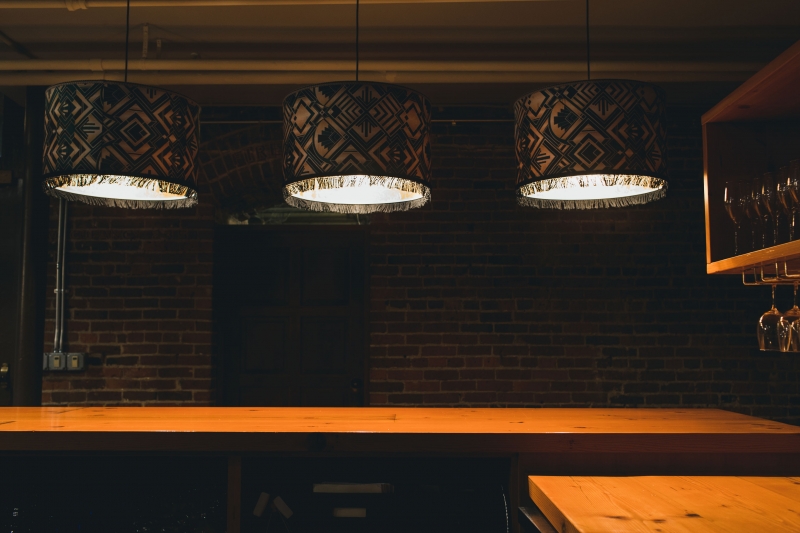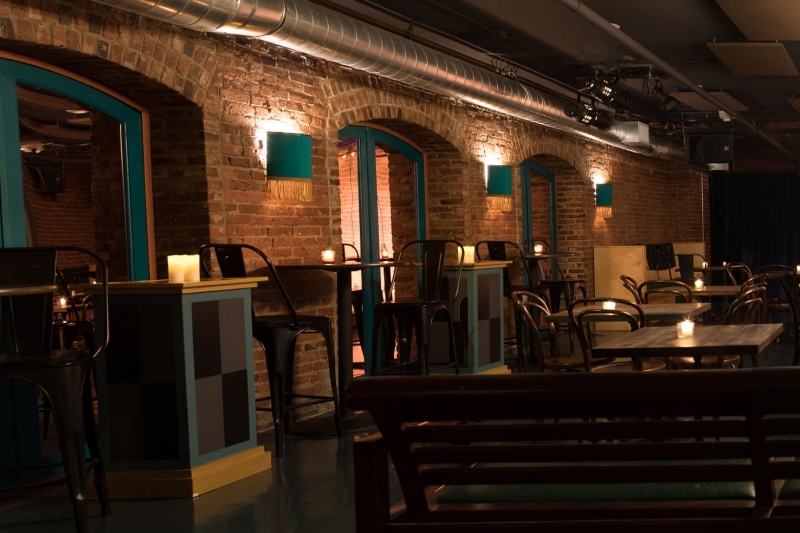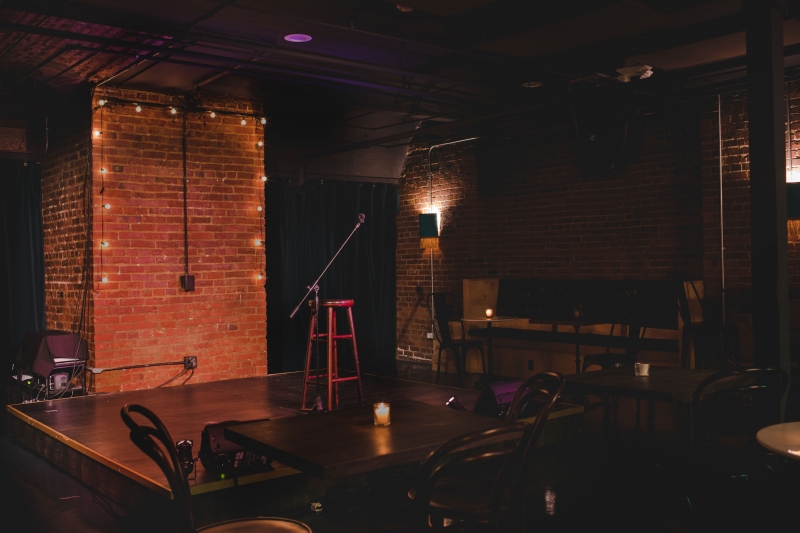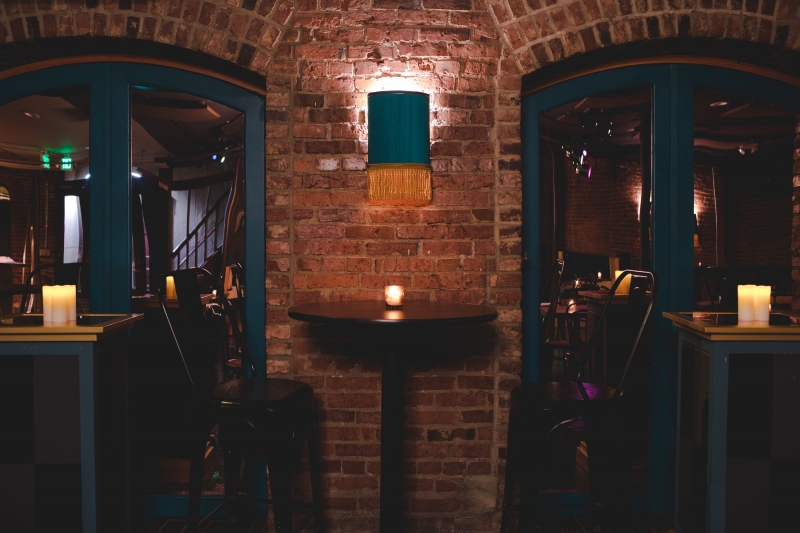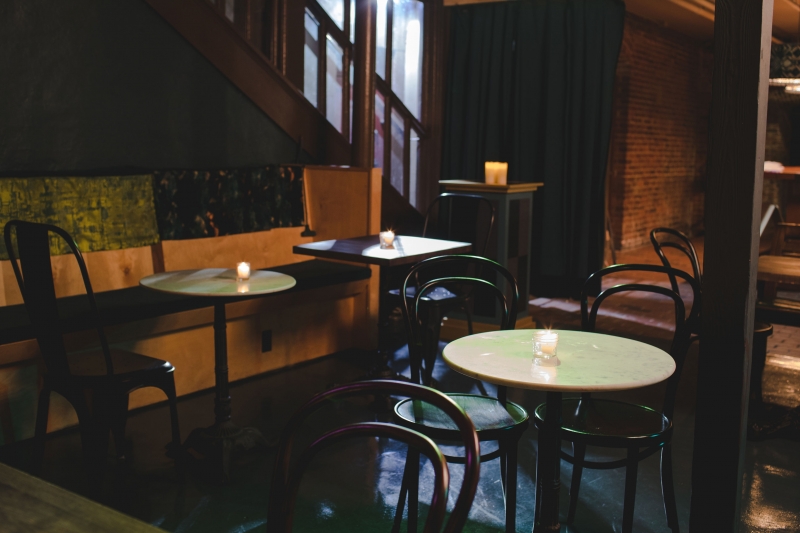 Dimensions
75 x 50 ft.
Square Footage
3750 sq. ft.
Ceiling Height
9 ft.
Max Occupancy
235 persons
Accessibility
Accessible restroom
Loading zone
Parking
Street parking (free)
Street parking (paid)
Parking garage / parking lot nearby (paid)
Lighting
Windows
Fluorescent
LED
Other
Walls
Sheetrocked and Smooth
Cement / Concrete
Brick
Curtained
Acoustic panels
Flooring
Carpet
Concrete
Stage
Platform stage
Flexible stage
Seating
Flexible seating
Performance Space
Backstage
Type
Performance, Rehearsal, Meetings / Meetups, Workshops / Classes, Events, Readings, Film Location
Disciplines
Dance, Theater, Music, Visual Arts
Availability
The Knife Room is now available for your rehearsal or private event, whether it is as small as a private show reading, or as large as a wedding/corporate holiday party. As a brand new event space to Pioneer Square, we have high availability currently.
The Space
In the heart of vibrant Pioneer Square, Nordo's Knife Room is an urban space, now available for private parties. Located on Seattle's original street level, this 4000 square foot facility, at 1st and Main, offers amazing location and historic character. Brick supports, facades and archways, and early post-industrial hardware connect our guests to historic Seattle tradition, while the close proximity of the stadiums, shops, cafés, and nightlife of downtown is unparalleled in our modern city. The Knife Room, along with Nordo's Culinarium/Theater, resides in the Globe Building, which celebrates over 100 years of history in Pioneer Square.
A stylish bar with surrounding brick provides inviting and functional service for any type of event. We offer a range of celebratory bar packages, ranging from exemplary local beer and wine to premium custom cocktails, designed specifically for party personality and aesthetic. Nordo's kitchen can provide catering, or, choose from our list of preferred catering partners, who can provide a range of Seattle's best cuisine, served expertly in our amazing space.
Nordo's Knife Room provides comfortable space for 50-100 at a seated event, and 150 reception style party.
Cafe Nordo is a 501(c)3 non-profit arts organization.
Daily Rental
$250 – $2000 per day
Please contact for a quote.
Rentals are good for a max of 8 hours, with additional hours able to be added on.
Non-profit discounts available.
Weekly Rental
Contact the space for rates
Please contact for a quote.
Non-profit discounts available.
---
Rental Requirements
Please contact for more info.
---
Rules & Regulations
No loud noise before 5pm (band rehearsals, etc) during weekdays (M-F). All alcohol must be purchased through Cafe Nordo.
---
Cancellation Policy
A non-refundable deposit of 50% is required to secure The Knife Room. No cancellations within fourteen (14) days of the date of reservation. Please contact for more info.
The Basics
Utilities included
Shared bathrooms
Heating
Wireless Internet
Utility / work sink
Commercial Kitchen
Dining Area
Equipment
Sound system
PA system
Microphones
Podium
Amplifiers
Music stands
Easels
Digital projector
DVD Player
Screens
Lighting equipment (Theatrical)
Tables and chairs
Instruments
Catering
On-site catering
Bar available
Concessions
Alcohol allowed
Additional Info
The following sound equipment is available at an additional rental cost:
* 12-channel XS124100 Snake
* 2 x 12" main PA speakers
* Behringer stereo amp
* Cables for amp and speakers
* 2 x Behringer Eurolive B212A 2-way 400W powered monitor speakers
* 4-channel Crown CTs 4200 (currently down to 3 channels)
* Allen&Heath MixWizard3 16 channel mixer w/fx
* 3 x Behringer vocal mikes (SM58 style)
* 1 x Audio Technica Pro25 Hypercardioid Dynamic Instrument
* 2 behringer B208 floor monitors
* Workingman's 12 Bass Guitar/Keyboard amp
* Peavey Classic 30 tube guitar amp
* Mackie mixer (Micro Series 1202)
* Yamaha Stage Custom drum kit with mostly Remo heads (NO CYMBALS, available dependent upon upstairs theater shows)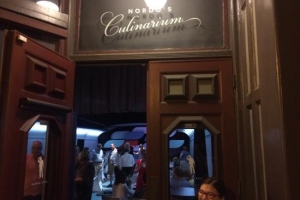 The Building
Tucked into the former Elliott Bay Book Company & Cafe, Nordo's Culinarium is the newest addition to the vibrant scene in historic Pioneer Square. With over 1,950 square feet of performance space Nordo's Culinarium is the perfect venue for your special occasion.
We are thrilled that our "brick box" theatre is the first to return to this rich, storied neighborhood in 26 years! The home where we treat our guests to memorable theatrical dining experiences is now the perfect site for your book signing, cocktail party, wedding or corporate event. Make Nordo's Culinarium your destination in Pioneer Square!
We are also excited to announce a second brand new space that is available for rent: our Nordo Cellar!
Hours
Please contact venue for available hours.
Parking
Paid Two-hour zone street parking until 6pm, Free street parking after 6pm.
Public Transportation
Steps from the (First Hill) Pioneer Square Streetcar stop. Along bus line on 1st Avenue. Walking distance from the Pioneer Square Link Lightrail Tunnel stop. Walking distance from the Seattle Ferries.
Accessibility
Easy loading and unloading area in the attached Nordo alley. Two Custom built portable copper bars able to make different
configurations. Changing rooms and storage