Columbia City Fitness Center, Floor Space via Upper Level
$35 – $100 per hour

Monthly rental available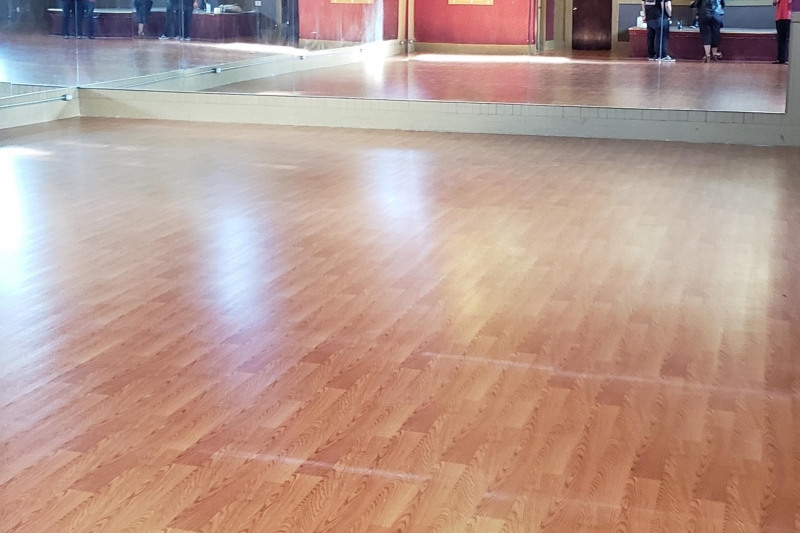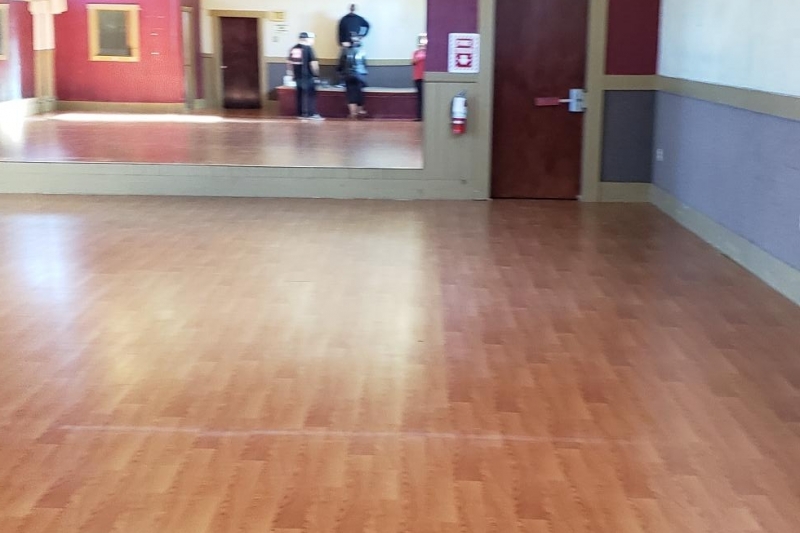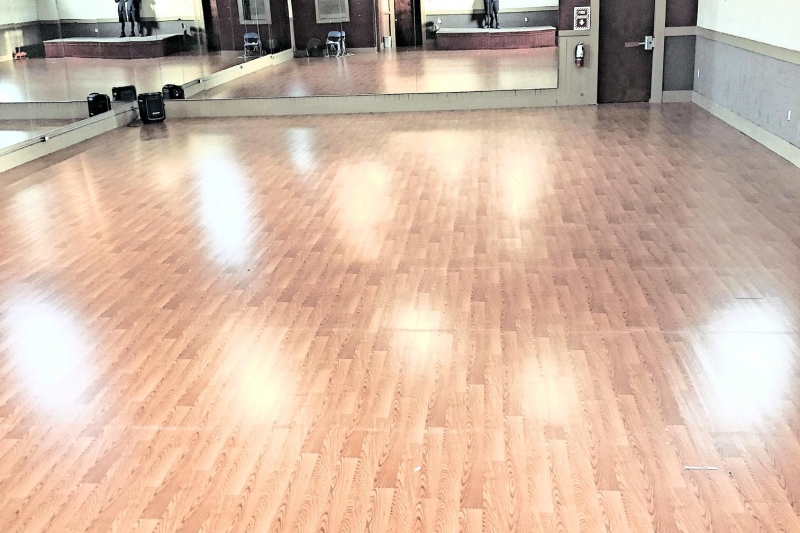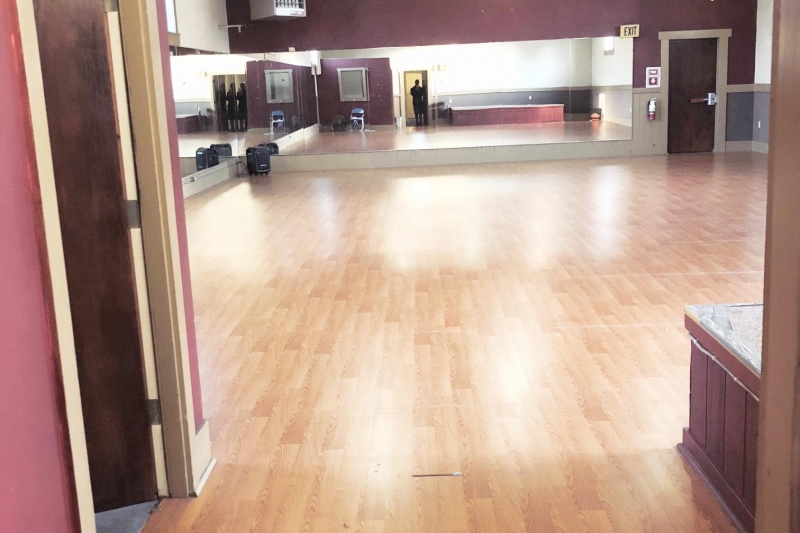 | | |
| --- | --- |
| Dimensions | 50 x 30 ft. |
| Square Footage | 1500 sq. ft. |
| Parking | Street parking (free) |
| Flooring | Wood floors |
| Stage | Platform stage |
| Other Qualities | Mirrors |
Type
Rehearsal, Exhibition, Meetings / Meetups, Workshops / Classes, Events, Screenings, Readings, Film Location
Disciplines
Dance, Visual Arts, Photography, Film/Video
Hourly Rental
$35 – $100 per hour
Current rates are based on the current business hours. Any approved after hours request will be subject to an additional charge for a representative to perform required assessment before and after usage of the venue.
Monthly Rental
Contact the space for rates
* There is a 2-hour minimum requirement for rental for most events.
* The $35.00 per hour rate is subject to terms for a monthly rental agreement.
* Price breaks are available for any agreement that would require more than 12 hours per month. Inquire within.
* Unless payments are made in full at the time of bookings, EFT/ACH (customer account info) is required.
* Client shall not sell alcohol on premises at any time. Client/Tenant may not serve alcohol to minors on the premises at any time.
* This a Drug Free and Smoke Free Facility. NO EXCEPTIONS. There is absolutely no drug use or smoking of any kind tolerated on premises or within 25 feet of the building including loitering or congregating outside on the sidewalk at any time during the event.
* Should CCFC be engaged in the promotion or co-production of your event, it is imperative that we see and approve all marketing messages and communications 30 days prior to the event. We are happy to provide professional created images and logos of CCFC for promotional needs. We also reserve the right to take pictures of your event and use them for our marketing and promotional purposes.

---
Rental Requirements
* A copy of public liability and personal property damage insurance, adding Bull Stewart Fitness LLC dba Columbia City Fitness Center as additional insured. The liability insurance s/b with a minimum of 1-million dollars & and general aggregate liability of not less than $2 Million.
* Copy of status for any 501 non-profit organization
---
Cancellation Policy
* A signed contract and date-hold deposit of ½ of the total event price must be received to reserve your date(s) and time(s). This is nonrefundable unless CCFC is forced to cancel and the full deposit will be refunded. The balance of your space rental fee is due thirty (30) days prior to your event.
* Deposit is non-refundable. No refunds of the space rental fees thereafter will be refunded if cancelled 30 days prior to an event, as the agreement to rent CCFC's space may cause the loss of additional bookings or business.
The Basics
Utilities included
Shared bathrooms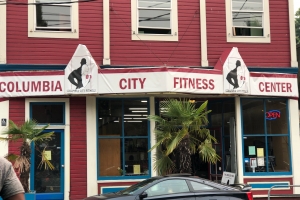 The Building
We are a small Family owned and operated fitness center with multiple health and wellness services. We've been business since 2004. This location is our second location, whereas the services available are as follows.
Weight training and Cardio Machines
Dedicated Senior Fitness Class, Inclusive of Various Other Group Training Classes
Personal Training
Massage Practitioner (position(s) to be filled) & Tanning beds
We've just assumed the upper level as a part of our lease of the whole building. Our goal is to build and grow more classes as needed, while opening up the option for space rental during down periods of the facility.
This space is excellent for dance classes, demonstrations, workshops, various active or mat exercises etc…..There is also a stage area, that could be used as a small platform for an orator/MC or limited space for musical or dance performance.
Hours
Monday -Friday 6:00AM - 8:00PM
Saturday 8:00AM - 3:00PM
Sundays Closed
Hours available outside of the latter are open for negotiations. During these hours, space is available based on class schedule. Other events/reservations outside of the noted hours are subject to evaluation for restrictions and/or additional service(s) and coverage that may be required.
Parking
Currently the parking is free, on the streets throughout the neighborhoods.
Public Transportation
This building is located between the main arterials of Martin Luther King Way Jr. S. and 23rd Avenue South. It is also a few minutes East of Seattle's International District; which is next door to downtown Seattle.
Metro Transit has the following buses that run in the area: #4-8-14 and 48. (See https://tripplanner.kingcounty.gov/)
Accessibility
This structure was built in 1905. The upper level is accessible via the stairways only; both front and back. Although we intend to look at our options of possibilities for creating access for those that are disabled, there currently is not a ramp or elevator to accommodate.
Security
The premise has a security camera on sight. It is also monitored by ADT Security Services and is controlled via the main portion of the building.