Conference Room
High availability

$70 per hour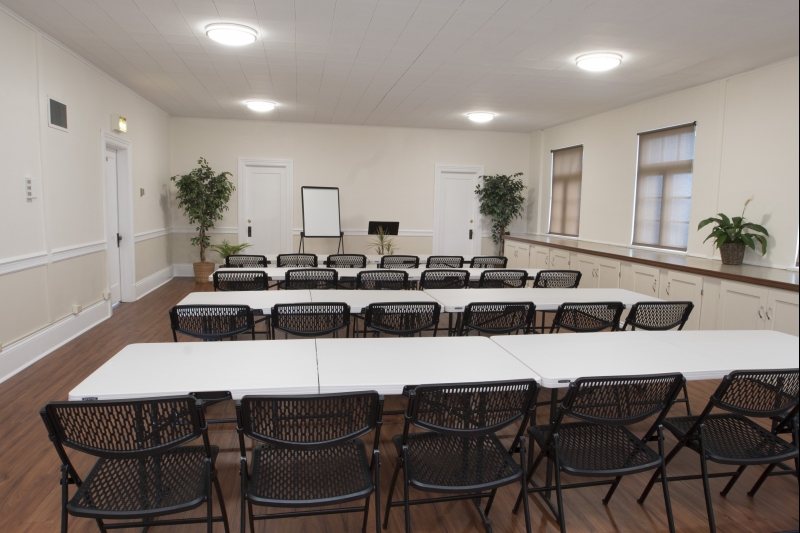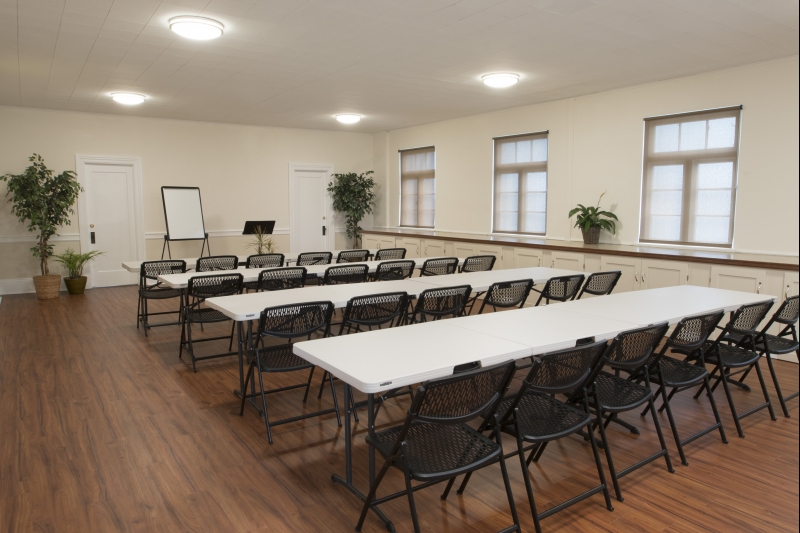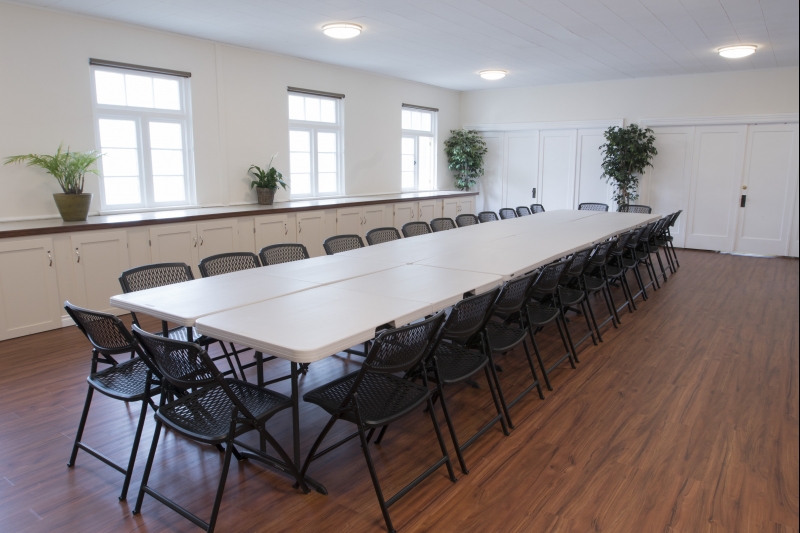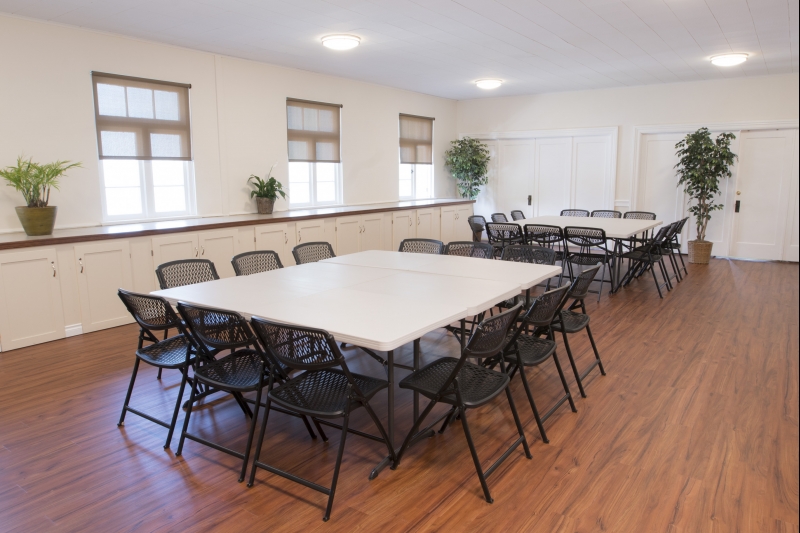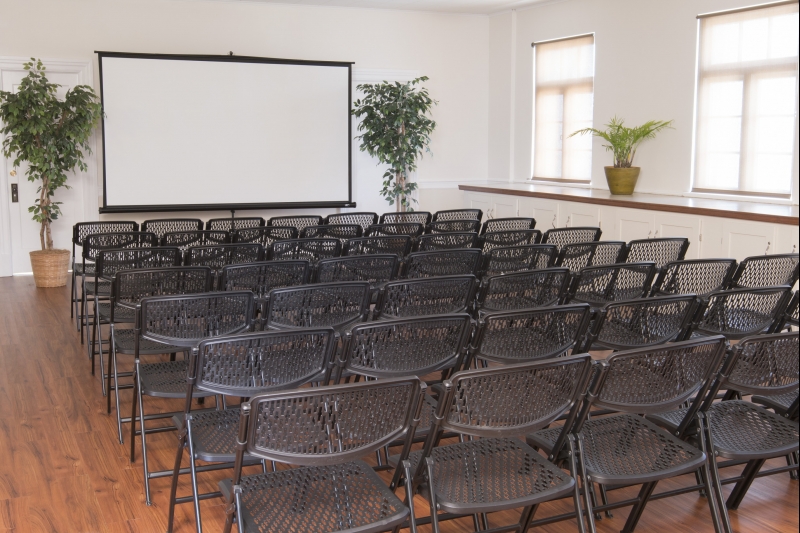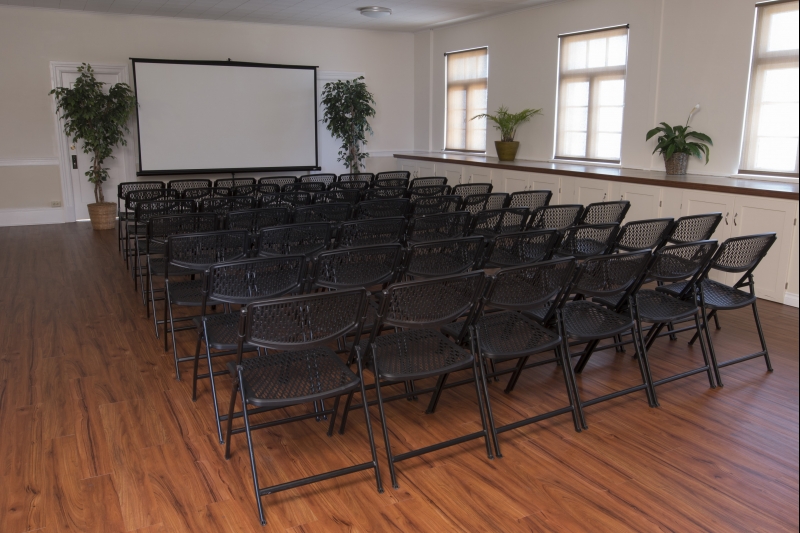 Max Occupancy
48 persons
Accessibility
Accessible restroom
Parking
Street parking (free)
Lighting
Natural lighting
Windows
LED
Walls
Plaster and Lathe
Flooring
Other
Seating
Flexible seating
Other Qualities
Ventilation
Windows can be opened. Solar shades cut glare in the afternoon.
Type
Rehearsal, Meetings / Meetups, Workshops / Classes, Screenings, Readings
Disciplines
Dance, Theater, Film/Video
Availability
The conference room is available during the day and in the evening. Office tenants are more likely to need access to their offices weekday mornings and afternoons. Sunday morning renters are asked to be respectful of the worship service taking place elsewhere in the building.
The Space
Our newly renovated conference room has lightweight tables and flexible seating for up to 48 people, suitable for classes, meetings, and film screenings.
Not wheelchair accessible.
Hourly Rental
$70 per hour
---
Rental Requirements
Prospect United Church of Christ qualifies as a 501(c)3 tax exempt organization. We may rent or loan church space to other tax-exempt organizations on an unlimited basis, and to non-exempt organizations and individuals on a limited basis (not including religious services such as weddings and funerals, which are at the church's discretion.) We request the suggested donations to defray the costs we incur by making the building available to you. The user accepts responsibility for making restitution to the church for any damage to the property which may result from their use of the facility. 3rd floor office tenants are granted access to their office(s) at all times. When other groups are using the large room, tenants are asked to enter and exit their office(s) quietly to minimize their effect on the meeting taking place there. Other building users are asked to respect office tenants' access.
---
Rules & Regulations
Prior to use, all renters must:
1. Present a photocopy of a current business license, corporate registration, documentation of tax exempt
status or documentation of mailing address, as appropriate.
2. Present a copy of the renter's Board (or similar body) resolution granting authorization to sign on behalf of the organization (if the renter is not an individual).
3. Present documentation of insurance with Prospect Congregational Church as an additional named insured or document to the satisfaction of the Church the ability to cover any costs incurred by the Church as a result of the use.
4. Fill out and sign the standard use agreement.

Day of use:
1. Any items moved must be returned to their proper places.
2. Modest amounts of waste may be placed in the church garbage, food waste or recycling receptacles. Larger amounts, such as that created by parties, must be removed by the user.
3. All rooms must be left clean. Any dishes used
---
Cancellation Policy
$195 refundable cleaning and damage deposit is requested in addition to rent. If not needed for extra cleaning or repairs, deposit will be refunded one week following event.
Please give at least one week's notice if an event must be cancelled or rescheduled.
The Basics
Utilities included
Shared bathrooms
Heating
Wireless Internet
Equipment
Easels
Screens
Tables and chairs
Catering
Alcohol allowed
Self catering allowed
Additional Info
10-foot diagonal projection screen available upon request.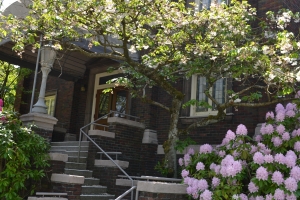 The Building
Prospect is a small, progressive Christian community on Capitol Hill, active in social justice and music ministries.
We rent space in our building for weddings, funerals and receptions, and to tax-exempt organizations (and on a limited basis to individuals and non-exempt organizations) for meetings, rehearsals, classes, concerts, and other events.
Hours
Office hours: Tuesday-Friday, 9 a.m. - 1 p.m.
Worship, fellowship, and church meeting times: Sunday 10:30 a.m. - 1 p.m.
Preschool in session on lower level morning and afternoon Monday-Thursday mid-September—mid-June
Parking
Free street parking in neighborhood.
Public Transportation
Less than a block from bus route 12
6 blocks from bus routes 48 and 43
Accessibility
Elevator access to lower level and 2nd floor. Accessible restrooms.
All Listings at Prospect Congregational United Church of Christ