Dance Underground- Studio B
Medium availability

$25 – $45 per hour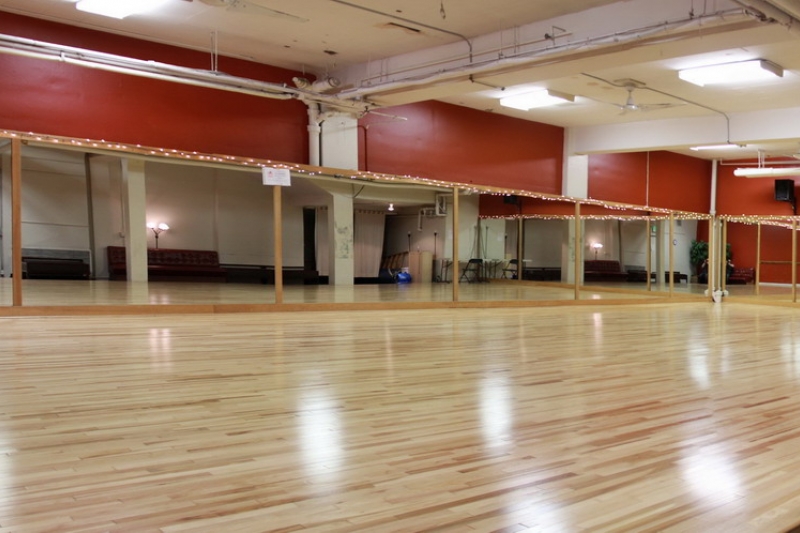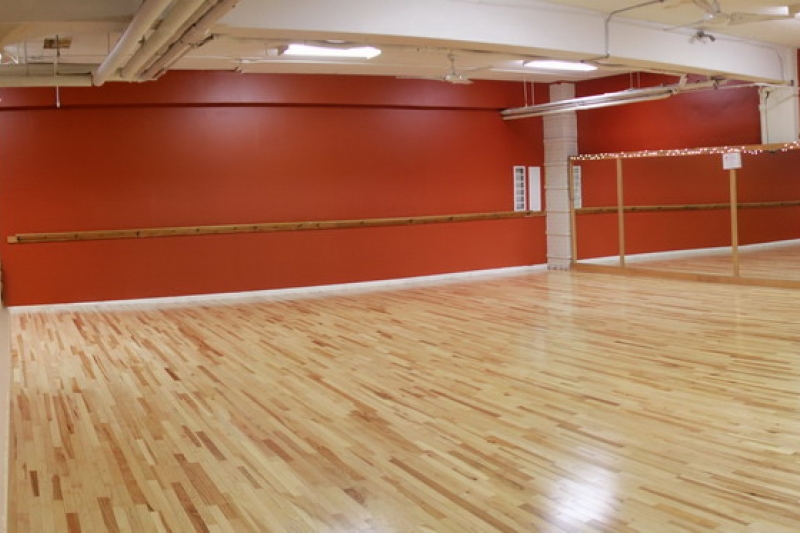 Dimensions
30 x 40 ft.
Square Footage
1200 sq. ft.
Ceiling Height
12 ft.
Max Occupancy
100 persons
Parking
Street parking (free)
Street parking (paid)
Parking garage / parking lot nearby (paid)
Lighting
Fluorescent
LED
Walls
Sheetrocked and Smooth
Flooring
Sprung wood
Marley
Seating
Flexible seating
Other Qualities
Mirrors

Type
Performance, Rehearsal, Exhibition, Studio Art, Meetings / Meetups, Workshops / Classes, Events
Disciplines
Dance, Theater, Music, Visual Arts, Photography, Film/Video
Availability
Please contact Ilana for availability: seattletango@hotmail.com
The Space
Studio B is the medium size studio of the 3 studio spaces available for rent.This space is 1,200 SF (30ft x 40ft) with sprung hardwood floor and marley.
Hourly Rental
$25 – $45 per hour
---
Rental Requirements
Liability insurance (minimum 1 million dollars) is required for public events.
---
Rules & Regulations
No loud noise after 10:00PM.
---
Cancellation Policy
A deposit of 50% is required for reservation, cancellations within 7 days will result in a forfeit of the deposit of 25%.
The Basics
Private bathrooms
Heating
Equipment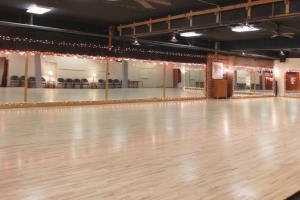 The Building
Dance Underground is a dance studio located on 15th Ave E in the Seattle Capitol Hill Neighborhood. Dance Underground was established in 2003 with a mission to promote dance in Seattle. We have three studio spaces available to rent for special events/meetings/meetups, weekly classes, weekend workshops.
1. Studio A- 2,000 SF (40ft x 50ft) Sprung Hardwood Floor
2. Studio B- 1,200 SF (30ft x 40ft) Sprung Hardwood Floor
3. Studio C- 405 SF (12'-8" x 22'-11") Wood Floor
Hours
Please contact Ilana for available hours.
Parking
Street parking and inexpensive parking lots ($1 for 2 hours).
Public Transportation
#8, #10, #43 buses.
Accessibility
Easy access from both 15th Ave E and alley.
Security
Building manager.