Vajra Spot
Medium availability

$40 – $60 per hour
Open in Google Maps
Nalanda West
http://www.nalandawest.org/ 3902 Woodland Park Avenue North, Seattle
Katiana Rangel
.(JavaScript must be enabled to view this email address)

​Stephanie Kardos - Rental Coordinator
Katiana Rangel - Manager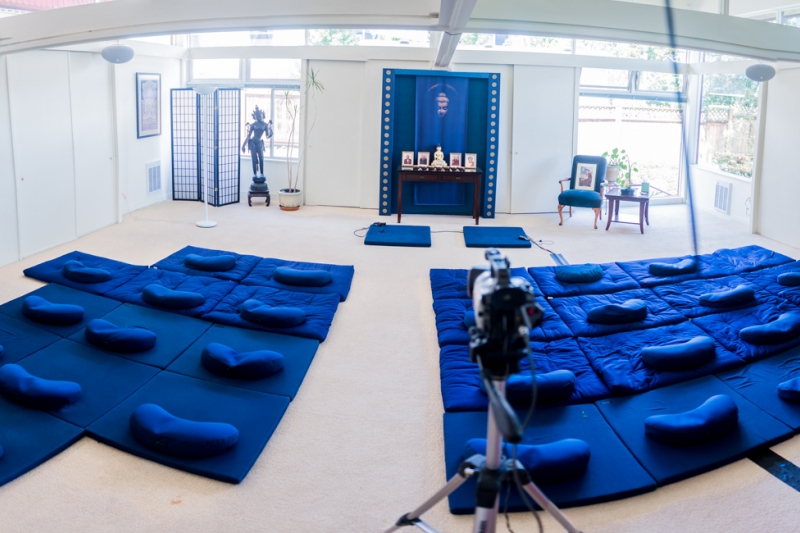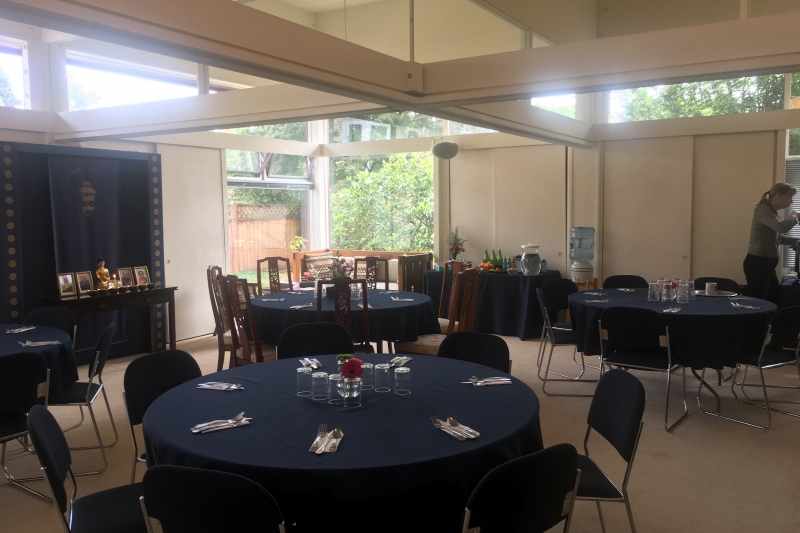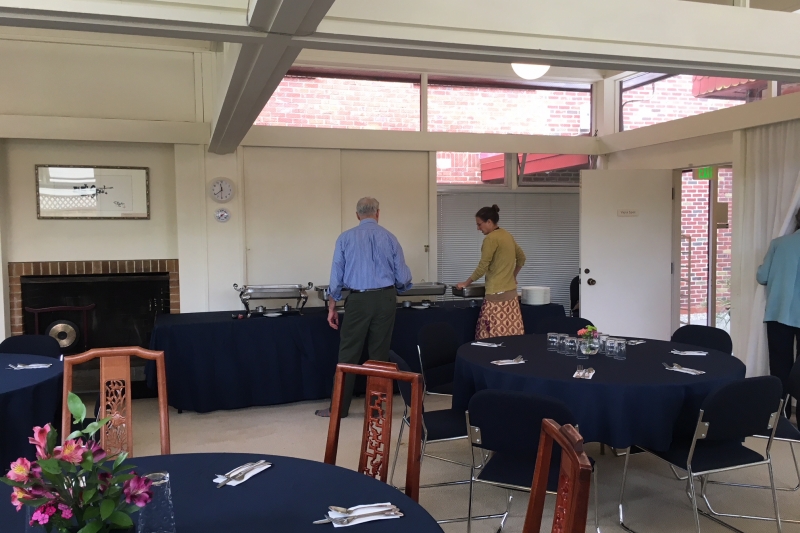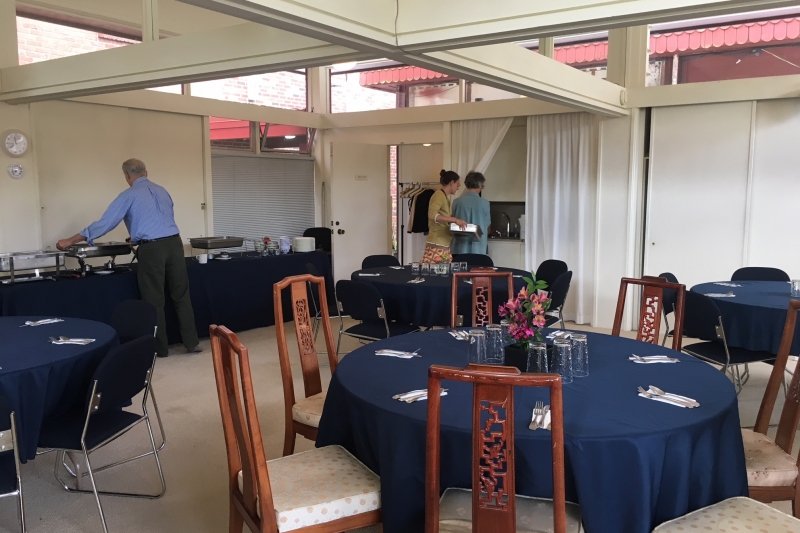 Square Footage
675 sq. ft.
Max Occupancy
50 persons
Parking
Onsite parking (free)
Street parking (free)
Lighting
Natural lighting
Windows
Other
Walls
Plaster and Lathe
Flooring
Carpet
Seating
Flexible seating
Other Qualities
Ventilation

Type
Meetings / Meetups, Workshops / Classes, Readings
Availability
We have three rentable spaces. Our highest volume is evenings and weekends, but we still have times free. Weekday days are quite available.
The Space
This intimate, well -lit space accommodates 50 people. This carpeted room includes a sink and staging area for tea set up. Full AV setup with speakers, cameras, microphones and streaming capabilities.
Hourly Rental
$40 – $60 per hour
Weekdays - $40-$50/ hour
Weekends - $50-$60/hour
Every rental of 8 hours or more receives a 10% discount on the total room rental. AV packages are separate.
Rental includes set up and clean up time.
---
Rental Requirements
We have some restrictions to whom we can rent to which include 501c3 organizations who have tax exempt status, governmental organizations and organizations who fit into our mission. If you are not sure, contact us and we can talk through it!
All renters must have liability insurance of 1,000,000.
The Mahabodhi room is a room with no shoes. Participants leave their shoes downstairs and come barefooted or sock-clad to the upstairs.
A contract will be prepared and reviewed, adapted and signed by both renter and Nalanda West management.
---
Rules & Regulations
The building is locked after 10pm. With contract agreement events can last until 11pm.
Please request your participants to not park on Woodland Park Avenue to the north of our building.
The Nalanda West campus is a non smoking campus.
---
Cancellation Policy
A $200 refundable deposit it required to reserve a space. In general, full payment is required 30 days prior to your event, however, if your event is less than 30 days from the day you reserve, we will work with you on the payment timing. For regular long term rentals, payment plans can be worked out.
Full refund is possible 45 days prior to the event. Cancelations after 30 days prior to the event will loose the deposit. Other refunds will be determined by the availability to fill space.
The Basics
Utilities included
Private bathrooms
Heating
Air Conditioned
Wireless Internet
Utility / work sink
Equipment
PA system
Microphones
Tables and chairs
Catering
Alcohol allowed
Self catering allowed
Additional Info
A/V packages are available upon request.
Alcohol allowed for events with the correct permits.
Meditation cushions and text tables are available.
Three types of tables are available in square, rectangle and circle.
The Building
​Nalanda West is an event center for contemplative arts. We offer programming from varied traditions for people to explore their connection with their own minds and bodies through the categories of: Creativity and the Arts, Health & Wellness, Communication, Knowing and Reasoning and the Inner Science of Mind.
We rent space to like-minded organizations. We appreciate community and always enjoy connecting with new people and building partnerships.
We are volunteer-run by the Nalandabodhi Buddhist community.
Hours
Please make an appointment to view our space. Email is the best form of contact. General days of office operations are Tuesday-Friday and Sunday 12:00 pm—6:00 pm. However, this changes depending on what programs are happening.
Parking
We have a small parking lot accessed just to the south of our building next to Lama G's Cafe. You will see the Nalanda West sign by the open gate. Both the gravel parking lot and higher paved lot are available for parking. Street parking is also available on Bridge Way and other side streets for no cost at this time. However, we ask that people don't park on Woodland Park Avenue to the north of our building out of kindness to our neighbors.
Security
Key codes on doors, alarms in some areas, fenced perimeter and cameras.