Coral
High availability

$10 per hour

$60 per day

$350 per week

$1200 per month

Subsidized space available
Open in Google Maps
Coral
6520 5th Ave S, Seattle
Campbell Thibo
.(JavaScript must be enabled to view this email address)
2065125138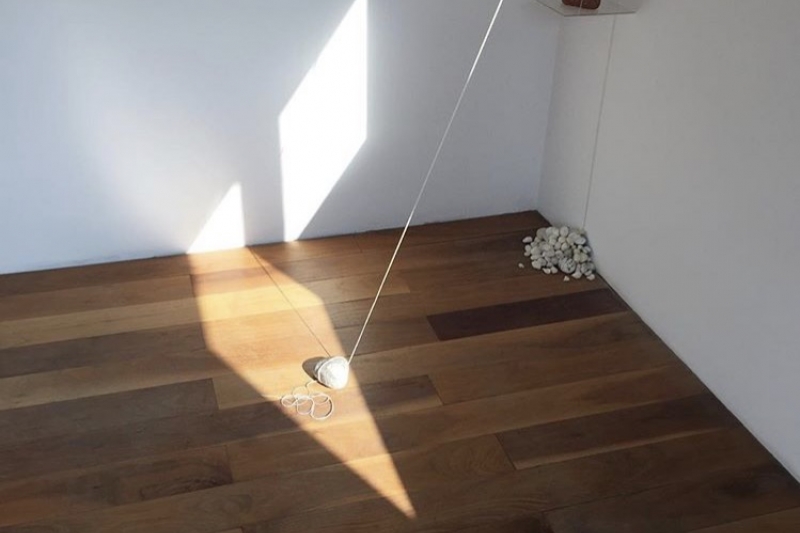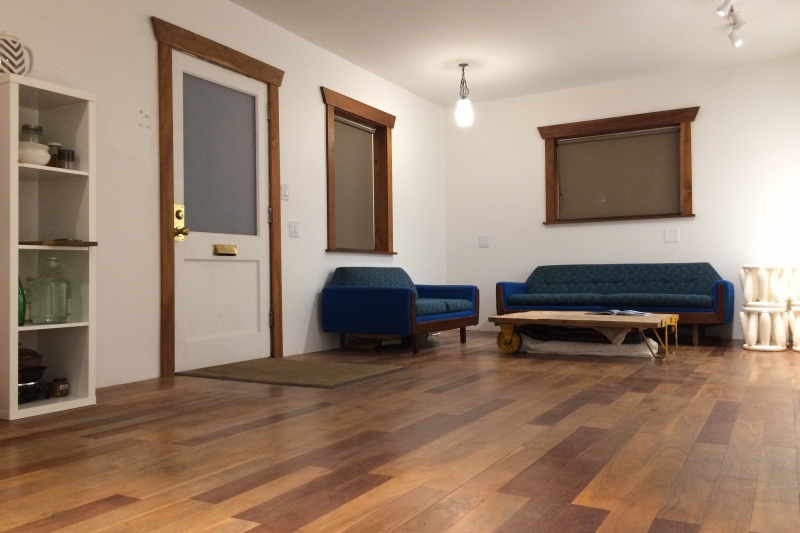 Dimensions
26 x 13 ft.
Square Footage
338 sq. ft.
Ceiling Height
9 ft.
Max Occupancy
30 persons
Accessibility
ADA compliant
Accessible parking
Accessible entrance
Accessible restroom
No stairs
Parking
Street parking (free)
Lighting
Natural lighting
Windows
LED
Gallery track
Walls
Sheetrocked and Smooth
White
Hangable
Flooring
Wood floors
Seating
Flexible seating
Other Qualities
Ventilation
Outdoor area
All windows open easily and wide to create a thorough draft. We share an outdoor deck on the North side of the studio.
Type
Performance, Rehearsal, Exhibition, Studio Art, Meetings / Meetups, Workshops / Classes, Events, Screenings, Readings
Disciplines
Dance, Theater, Music, Visual Arts, Photography
Production / Fabrication
Photography studio
Availability
Mornings are especially calm and beautiful here.
The Space
Coral is a space for rehearsal, exhibition and healing.
It is a private room with windows on three sides (all with blinds), built-in heating, walnut flooring and trim, couches and coffee table, a desk and chair, new track lighting and a WC just past the inner door. In front grow strawberries, black currants, a lemon and a magnolia tree, and decorative grasses.
One person or group uses the studio at a time.
This space is available for:
rehearsal
- music lessons

- individual and ensemble music rehearsal (e.g. string or vocal quartet)
- solo/duo choreography
- office/grant-writing
- unstructured creative reflection
exhibition
- art shows (Coral presents or collaborates with usually one show per month with an open house every second Saturday)
- criticism/feedback
- intimate sound/movement performances (we have access to white folding chairs)
and healing
- individual or small group yoga or other movement practice
- structural alignment such as Alexander Technique
- massage
- energy healing
We hope to share the space with artists and practitioners who are respectful of others and consistently leave an environment more clean and alive than when they entered.
The studio is accessible by the 131/132 bus lines, or from the 60 or 124 buses with a moderate walk. There is only little onsite parking during the day, but plenty of street parking within two blocks, and also abundant parking in the evening.
Coral is part of Equinox Studios, where dozens of fine artists and artisans work daily in media ranging from oil paints to glass, to wood and metalwork.
Please contact with questions pertaining to flexible pricing and scheduling, or to arrange a visit.
.
.
.
.
work in first image created and photographed by @taylor_hanigosky
Hourly Rental
$10 per hour
minimum 2 hours, please.
Individual music rehearsal generally costs less than the hourly rate.
Daily Rental
$60 per day
If you wish to use the room on a recurring basis (e.g. every Wednesday from 4-7 to teach music), you can pay a little less, monthly.
One option we might discuss is paying in advance for a certain number of hours (e.g. 12 hours per month for $120) and enjoying additional, free, same-day access to the space as available.
Weekly Rental
$350 per week
Monthly Rental
$1200 per month
Subsidized space available (free)
Please describe your idea, and how you would be able to reciprocate for use of the space.
---
Rental Requirements
Leave the space clean and more alive than when you entered.
---
Cancellation Policy
No charge for cancellation.
Please budget $200 as a deposit for for unforeseen damage.
The Basics
Utilities included
Shared bathrooms
Private bathrooms
Heating
Wireless Internet
Wired Internet
Utility / work sink
Equipment
Screens
Tables and chairs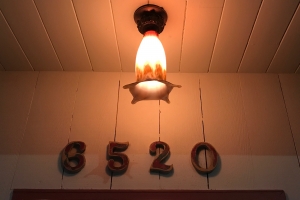 Coral
6520 5th Ave S, Seattle


The Building
Coral is one of the many jewels of Equinox Studios, where dozens of fine artists and artisans work daily in media ranging from oil paints to glass, to wood and metal.
Working near so many artists is one of the benefits of using the space. One can walk down the hall to repair or fabricate a part, or observe someone working in an unfamiliar medium. People commonly invite one another to shows, and talk in passing.
On Art Attack nights (every 2nd Saturday throughout Georgetown), Equinox operates a shuttle on a 15-minute route between several South Seattle studios and galleries, including Coral.
We are still working to increase our limited curbside parking during the day, but there is plenty of street parking within two blocks.
Katsu Burger and Pho Ha are each within one block, and we are close to a couple gas stations. We are about a ten-minute walk from Georgetown proper.
Coral is in the former front office of McKinnon Furniture, which owned our immense, concrete warehouse until about 2015. They reputedly planed and lay our walnut floor late one night after some post-work beers a few years ago.
Hours
Available by appointment all hours.
Parking
Free street parking
Security
Caretaker nearby 24/7