Centilia Cultural Center
High availability

$150 – $200 per hour

$1200 – $1500 per day
Open in Google Maps
Centilia Cultural Center
http://www.elcentrodelaraza.org 1660 S Roberto Maestas Festival Street, Seattle
Ramiro Reyes
.(JavaScript must be enabled to view this email address)
206 973 4298

https://www.facebook.com/CentiliaCulturalCenter/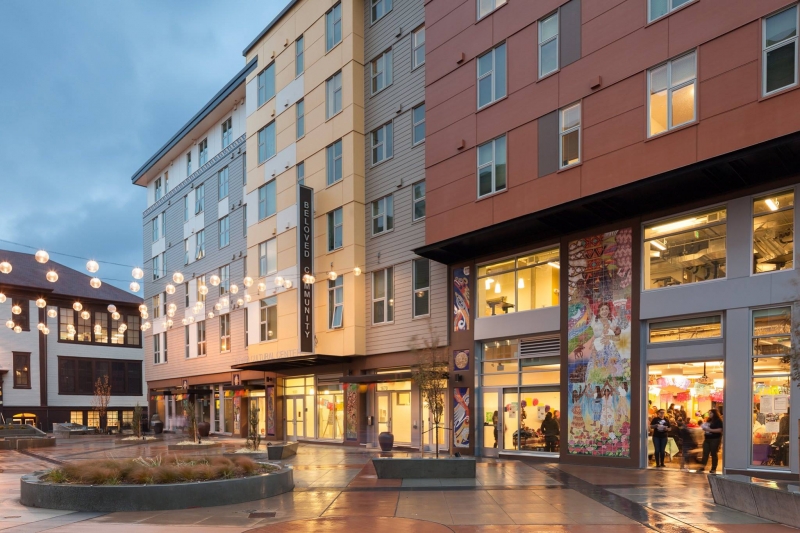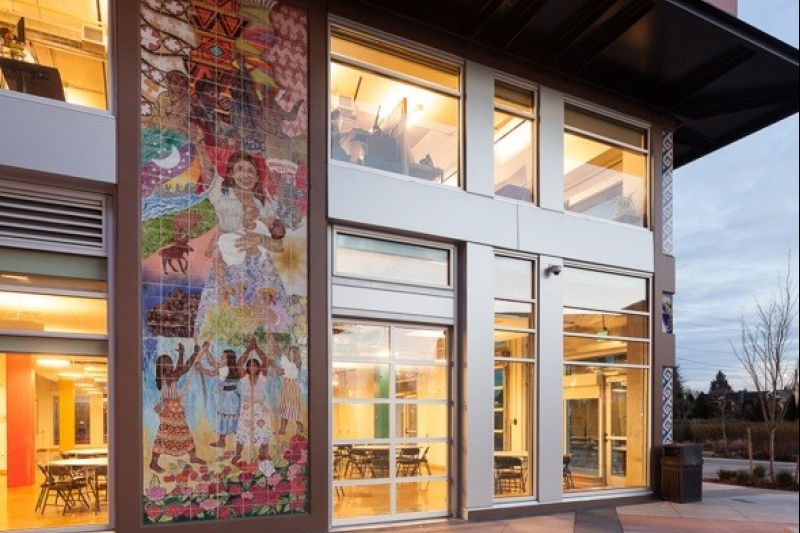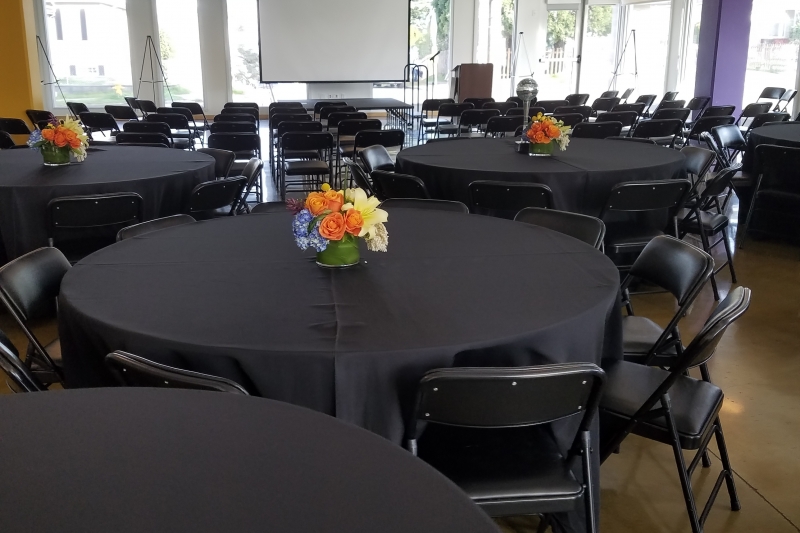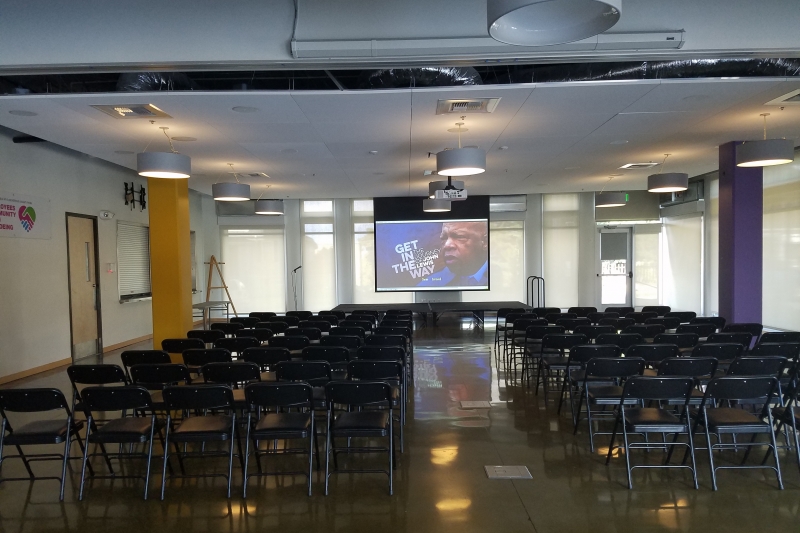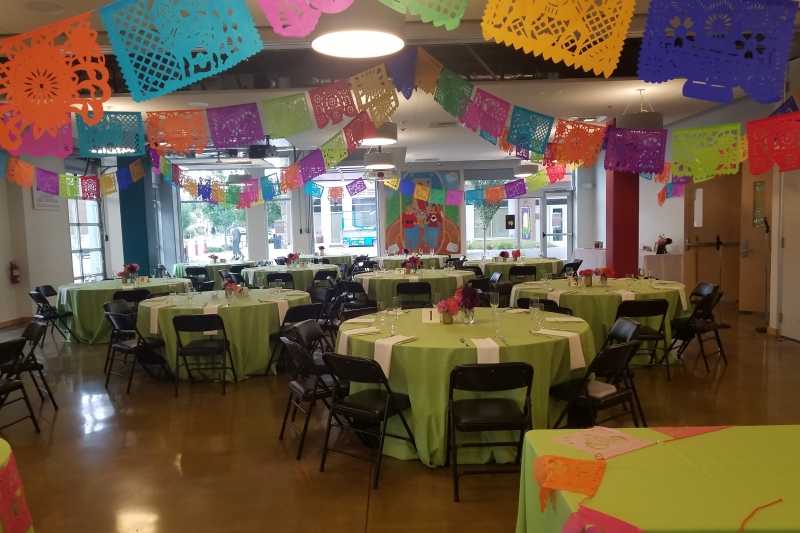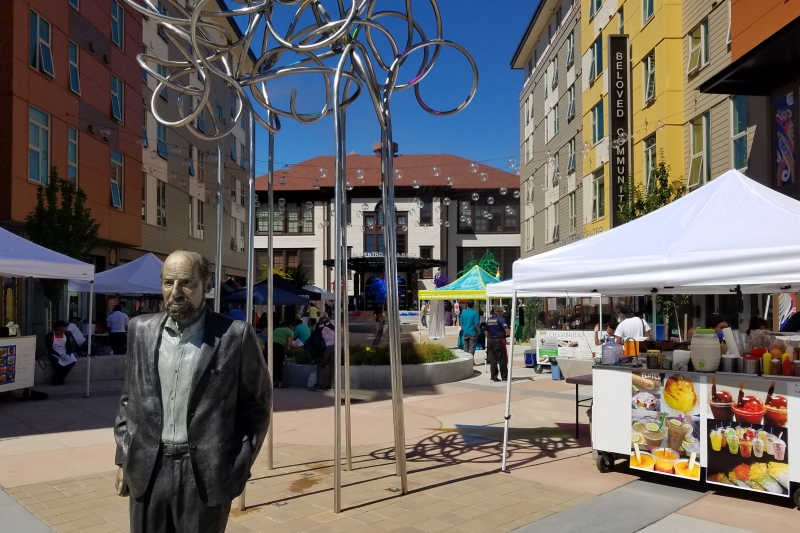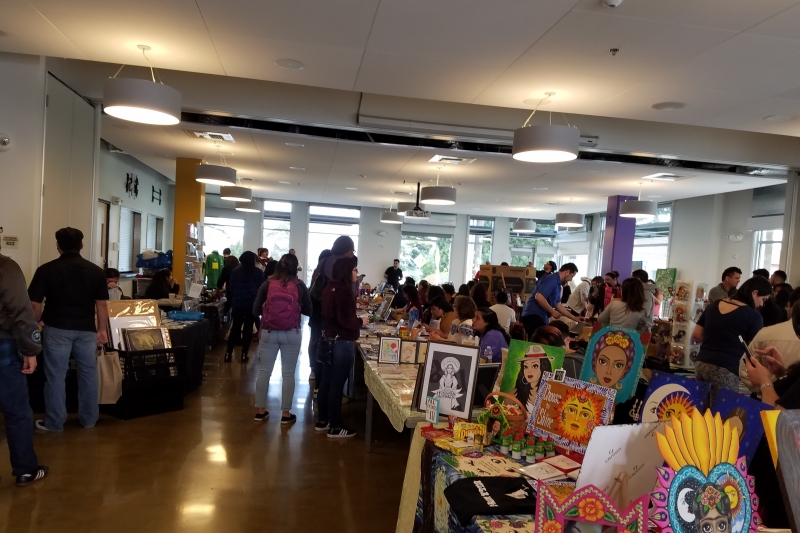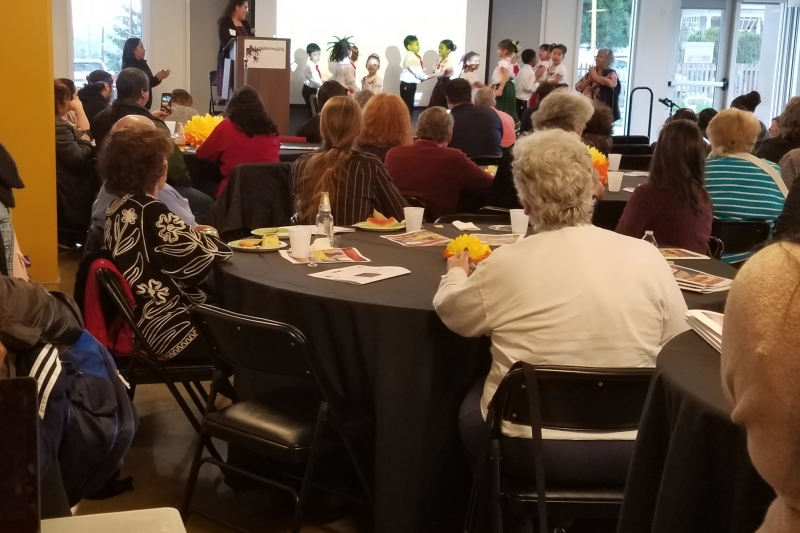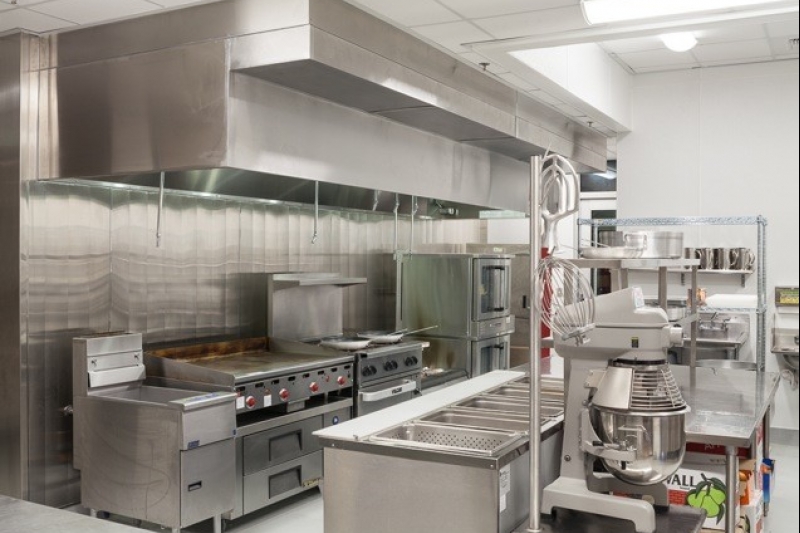 Dimensions
39 x 80 ft.
Square Footage
3120 sq. ft.
Max Occupancy
600 persons
Accessibility
ADA compliant
Loading zone
Parking
Street parking (free)
Lighting
Natural lighting
Windows
Walls
White
Flooring
Concrete
Stage
Other
Seating
Flexible seating
Other Qualities
Ventilation
Soundproofed
Roll Up Garage Doors, Ceiling Speakers, Projectors.
Type
Performance, Rehearsal, Exhibition, Studio Art, Meetings / Meetups, Workshops / Classes, Events, Screenings, Readings, Retail, Raw Space, Film Location
Disciplines
Dance, Theater, Music, Visual Arts, Photography, Film/Video, Production/Fabrication
The Space
We invite you to rent Plaza Roberto Maestas' newest event space: Centilia Cultural Center! Centilia, a popular term in the Nahuatl (Uto-Aztecan) language meaning "to join together, to become one", is the perfect space for any private or public special occasion, such as a conference, graduation ceremony, anniversary,Quinceañera, and more! Aligning with El Centro de la Raza's mission to build unity across all racial and economic sectors, Centilia Cultural Center offers a safe and unifying space for the Seattle community and greater metro area.
Our venue offers 3,110 square feet of space, with a capacity to hold 250 people lecture-style and 200 people banquet-style. Tables, chairs, stages, and brand new audiovisual equipment are included in the rental, in addition to beautiful Latino-inspired artwork from local artists. Food carts and catering services are also available for rent. Centilia also has garage-door access to Plaza Roberto Maestas and direct access to the Beacon Hill light rail station, making it a convenient and easily-accessible venue for renters.
We are also
proud to declare that all of the proceeds of Centilia Cultural Center directly support all 48 of El Centro de la Raza's social service programs, which are essential to
empowering and defending
our most vulnerable populations.
Hourly Rental
$150 – $200 per hour
Depending on Day of Week, and Full or Half Room Rental.
Daily Rental
$1200 – $1500 per day
---
Rental Requirements
Contract Required.
---
Cancellation Policy
A 40% deposit is needed to reserve the Centilia Cultural Center.
The Basics
Heating
Air Conditioned
Wireless Internet
Commercial Kitchen
Equipment
Catering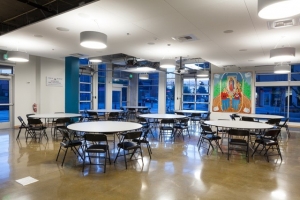 The Building
The Centilia Cultural Center is a new multicultural event space that perfectly incorporates history, art and technology in order to provide the ideal setting for a variety of private and community events within Plaza Roberto Maestas. Plaza Roberto Maestas is a community-inspired transit oriented development project in the heart of the Beacon Hill neighborhood of Seattle, directly adjacent to the Beacon Hill Light Rail Station and El Centro de la Raza.
Hours
Office open 9am - 6pm Monday - Friday. For events, venue available 7 days a week, 8 AM - 1 AM.
Parking
Free Off Street Parking Available, Two Hour Zone-Permitted Parking Available in the neighborhood.
Security
On- Site Staff available if needed.