artistic project space in the Industrial / SoDo neighborhood
High availability

$35 – $140 per hour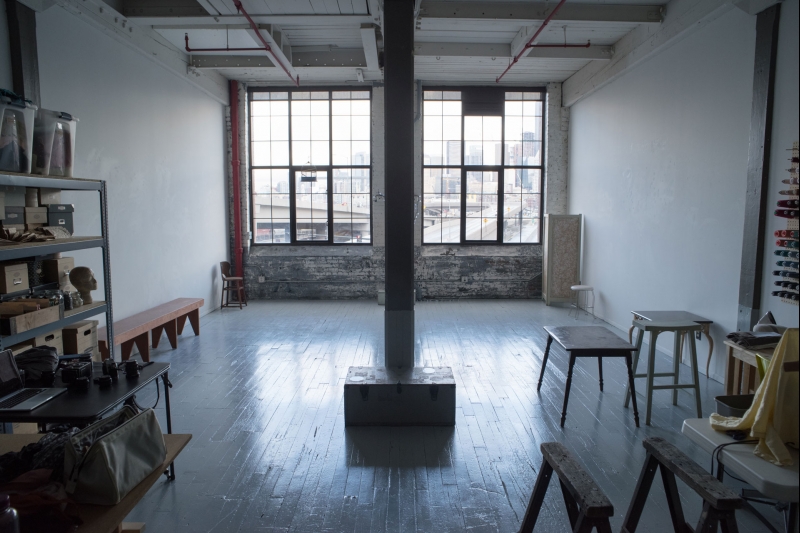 Dimensions
20 x 60 ft.
Square Footage
1200 sq. ft.
Ceiling Height
13 ft.
Max Occupancy
12 persons
Accessibility
ADA compliant
Accessible restroom
Freight elevator
Loading zone
Parking
Street parking (free)
Street parking (paid)
Parking garage / parking lot nearby (paid)
Lighting
Natural lighting
Windows
Walls
Brick
White
Other
Flooring
Wood floors
Other
Seating
Flexible seating
Type
Performance, Rehearsal, Exhibition, Studio Art, Meetings / Meetups, Workshops / Classes, Screenings, Readings, Raw Space, Film Location
Disciplines
Dance, Theater, Visual Arts, Photography, Film/Video, Circus Arts
The Space
As a visionary space, locket hosts an open 400 square feet at the base of the north windows plus 800 square feet of inventive space throughout for documentation of projects, intimate classes, meetings, rehearsals and performances. The architecture features a warehouse style with open floor plan, painted wood floors, and 13 feet high ceiling. Amenities included with basic, hourly rental include two north facing windows with adjustable shades, seamless walls, mirrors (different sizes), full bathroom with preparation area and styling chair, garment racks, ample outlets in all areas, modular tables and chairs, wireless internet, dressing area, steamer and ironing station, full kitchen, freight/commuter elevator, and secured door.
Hourly Rental
$35 – $140 per hour
Base rates for non-commercial / independent artist projects:
2-hour minimum rental, amenities included, $35/hour (1-6 people)
2-hour minimum rental, amenities included, $70/hour (7-12 people)
Wardrobe vault accessible and at hand for hourly, additional rate, $50/hour
Walk-through tour and consultation to discuss your particular project, $60/hour
Monthly Membership $250/hour with 10 hours of reservation time for 1-6 occupants.
We welcome Professional and Commercial projects. The rates are available upon request and subject to your project needs.
---
Rental Requirements
18+ years old requirement for all occupants during reservation.
We require a locket representative on Premises during reservation.
---
Cancellation Policy
PAYMENTS and DEPOSITS
In order to confirm and hold your reservation, the signed rental agreement plus fifty percent (50%) of total rental fee is due with invoice receipt. After the agreement and fifty percent (50%) of invoice has been paid, the confirmation and hold for the reservation is set. The remainder of the rental fee is to be paid in full before 48 hours prior to the date of rental or the reservation is cancelled.
CANCELLATIONS
Cancellations of confirmed reservations will result in the following charges:
48+ hours before date of use: refund minus thirty percent (30%) of total rental fee
24 - 48 hours before date of use: refund minus fifty percent (50%) of total rental fee
24 or less hours before date of use: no refund
If the cancellation is made more than 24 hours prior to the time and date, cancellation fees may be waived if the session is rescheduled within five working days and the locket studio calendar can accommodate the revised date and time.
The Basics
Utilities included
Private bathrooms
Heating
Wireless Internet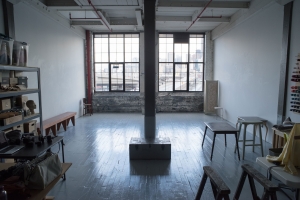 The Building
locket is an intimate, artistic project space in the Industrial SoDo neighborhood. The imaginative environment, furniture and props, plus wardrobe vault lend itself as a buoyant nook inside a historic warehouse. Our clients so far include emerging and established artists, teachers, choreographers, students, independent entrepreneurs, and startup retailers. They have utilized the space for their project with a concept already in place or developed one with a walk-through tour and consultation. locket does not discriminate based on race, gender spectrum identification, status, age, sexual expression, disability, or national origin. The space does, however, have the right to refuse projects that do not adhere to its non-discriminatory statement.
Hours
9a - 10p daily / 7 days a week
Parking
Street parking (free)
Street parking (paid)
Parking garage / parking lot nearby (paid)
Security
Key code access 24 hours / day