Music Practice Rooms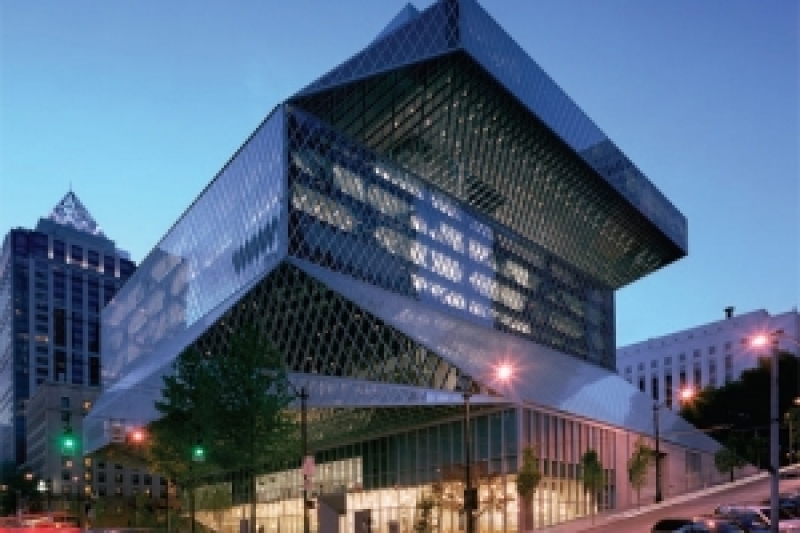 Accessibility
Elevator
Parking
Onsite parking (paid)
Street parking (paid)
Flooring
Carpet
Type
Rehearsal
Disciplines
Music
The Space
Location: Books Spiral 8
Size: Room 881 seats one to two people,
Room 883 seats two to four people
Equipment: electronic keyboards and music stands
Call 206-386-4636 for more information or to make a reservation. A photo ID is required at check-in. At this time reservations cannot be made online.
There are two free of charge practice rooms, each equipped with a digital keyboard that can be linked to a personal laptop with MIDI capabilities (the library does not provide the laptop computer). Musicians can use the rooms to practice or try out new music from the collections. The keyboards can be used with headphones, which the Library does not provide.
Library staff members book the use of the practice rooms on a first-come first-served basis for one-hour time periods during the library's open hours. A patron may use the practice room once a day. Patrons may reserve a room up to a week in advance; multiple reservations are not accepted.
Hourly Rental
Contact the space for rates
Free of charge.
For more information or to make a reservation, call 206-386-4636 and ask for the Art, Recreation and Literature Department.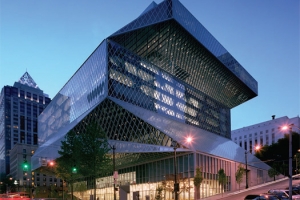 The Building
​This listing is for private meeting rooms at the downtown location of The Seattle Public Library.
Our mission is to bring people, information and ideas together to enrich lives and build community.
A wide range of facilities is available for use at the Central Library. The spaces can accommodate a variety of activities, from large events to small, informal meetings. Available spaces include:
Microsoft Auditorium - Theater Seating Fixed seating for 275 + space for 100 overflow (50 additional people can be accommodated with use of a special projection screen
Meeting rooms seating from 25 to 200 people
Additional spaces for special events
For a list of meeting rooms and event spaces, see the Meeting Room Capacity chart.
Hours
Meeting Rooms Typically available from 8 a.m. to 8 p.m. on weekdays.
Please inquire about weekend use.
Parking
Parking garage located beneath building. No validation.
Pricing at:
http://www.spl.org/locations/central-library/cen-getting-there-and-parking/cen-parking-and-bikes
Accessibility
- All Library locations, restrooms and meeting rooms are accessible.
- Designated accessible parking spaces are available at all 27 locations.
- Automatic doors at all main entrances.
- Elevator access to all levels, with verbal cues at each floor at the Central Library.
Security
Building is monitored by camera and Security Officers
All Listings at The Seattle Public Library - Central Library