Cute micro-storefront in a retail arcade
$700 per month

Long term rental available November 1, 2021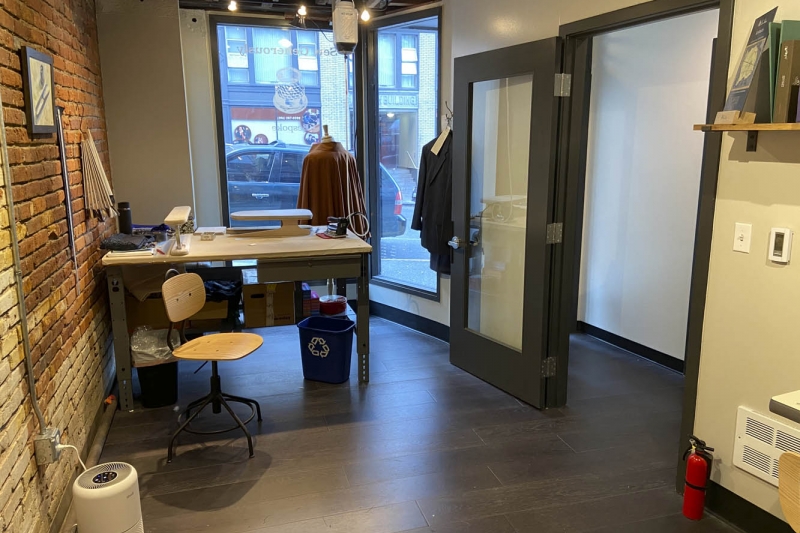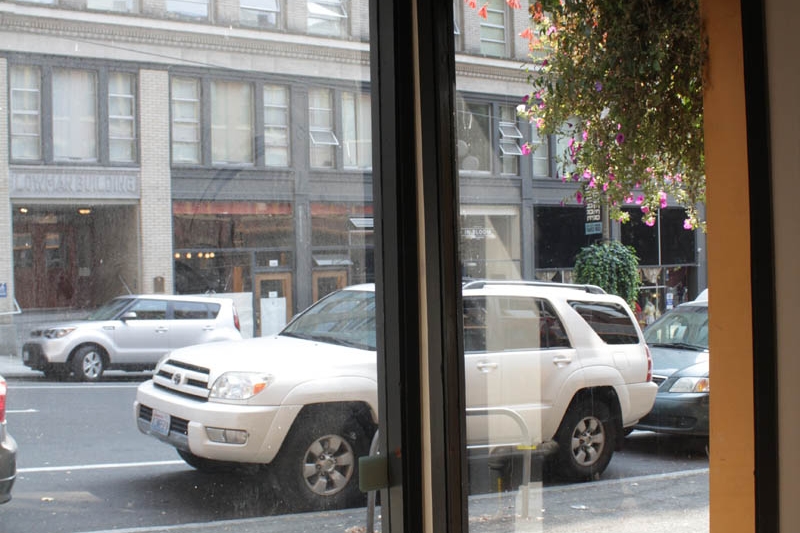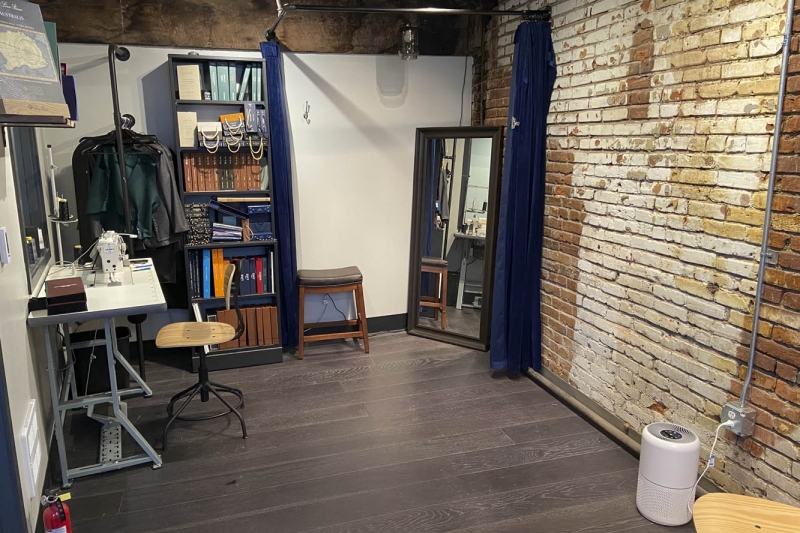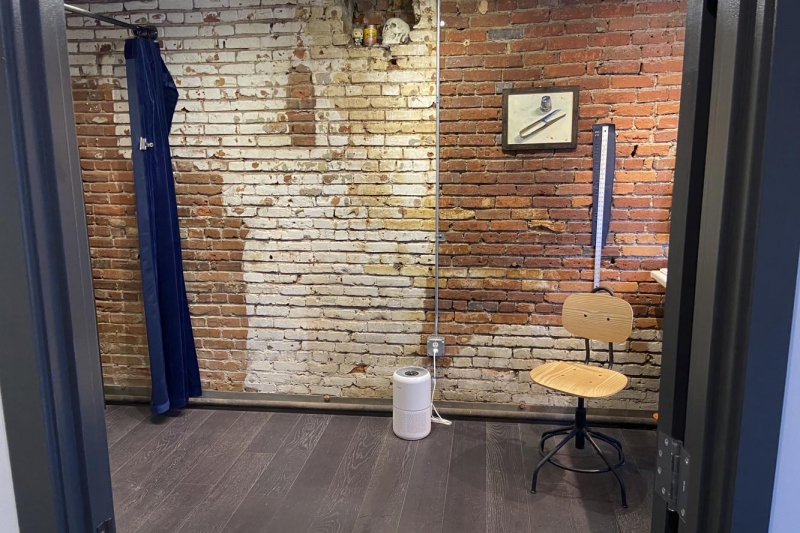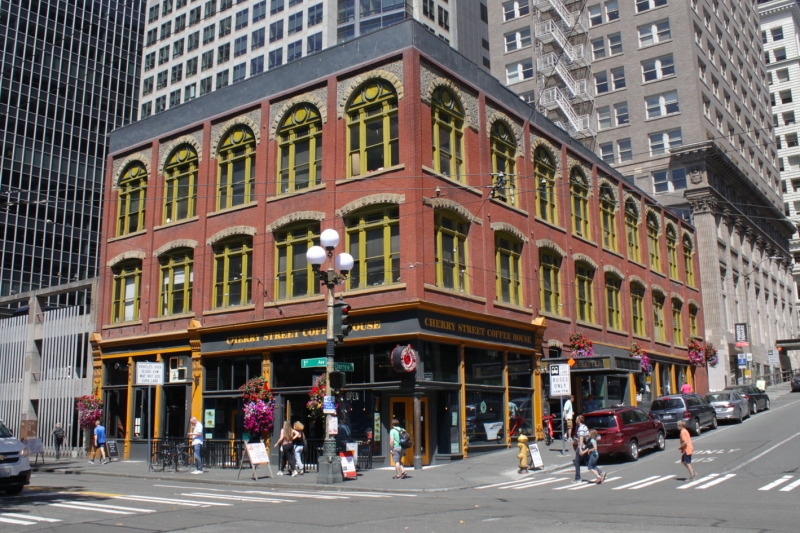 Dimensions
18 x 10 ft.
Square Footage
180 sq. ft.
Ceiling Height
9 ft.
Max Occupancy
2 persons
Accessibility
No stairs
Loading zone
Parking
Street parking (paid)
Parking garage / parking lot nearby (paid)
Lighting
Natural lighting
Windows
LED
Gallery track
Walls
Sheetrocked and Smooth
Brick
White
Hangable
Other Qualities

Includes use of 460-sq ft shared space: retail arcade with sitting area and gallery lighting; kitchenette; and bathrooms.
Type
Exhibition, Studio Art, Workshops / Classes, Events, Retail
Disciplines
Music, Visual Arts, Photography, Production/Fabrication
Production / Fabrication
Photography studio, Printmaking, Letterpress
The Space
A storefront with full-height windows facing Cherry Street in Pioneer Square. The space opens onto a retail arcade shared with a master tailor and a hair salon. Listed square footage is the dedicated space; there is additional shared space included in the price (sitting area, bathrooms, and kitchenette).
The Good Arts Arcade was established in the Good Arts Building in 2017 to provide affordable space for the making, exhibiting, and selling of a range of creative goods, and foster a supportive community for the makers and sellers.
Flanked by the anchor location of Cherry Street Coffee House to the west, and the entrance to '57 Biscayne Artist Studios to the east, Good Arts Arcade is perfectly situated for creative collaboration, fabulous combined events, and synergistic marketing opportunities. The location is well situated for foot traffic from the nearby light rail station, ferries, and Pioneer Square park.
We are seeking creative community builders–artists, gallerists, and human-scale retailers–to work, grow, and collaborate in the Arcade.
Monthly Rental
$700 per month
---
Rental Requirements
Standard commercial liability policy required.
---
Cancellation Policy
Refundable $700 deposit
The Basics
Shared bathrooms
Heating
Wireless Internet
Kitchenette
Catering
Alcohol allowed
Self catering allowed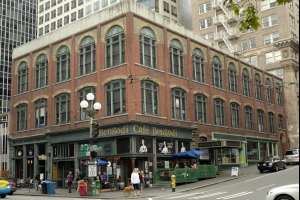 The Building
Historic Building at 1st & Cherry in Pioneer Square purchased in 2015 by Good Arts LLC, a collaboration between artist Jane Richlovsky, developer Greg Smith, Cherry Street Coffee House founder Ali Ghambari, and theatre technical wizard Steve Coulter. Street-level restaurants and galleries, affordable artists' studios upstairs, and future performance space planned for the basement.

Good Arts LLC Mission Statement:
Given that artists, craftspeople, and creative businesses form the core of the
historical identity of Seattle and, more specifically, Pioneer Square, Good Arts LLC
endeavors to maintain that identity and promote economic and creative vitality
through responsible real estate development.
Our mission is to preserve and expand the presence of the creative class in Pioneer
Square by responsibly renovating and operating the historic Scheuermann Building
specifically to supply affordable space for creation, promotion, and exhibition of a
broad range of artistic endeavors.
We believe that economic development should include the creative class as its
beneficiary as well as its catalyst. To that end, we also foster connections between,
and promote the interdependent prosperity of, artists and other neighborhood
businesses and institutions.
Hours
Varies with individual business.
Parking
Paid street parking, paid lots with day rates, free first-thursday parking program for events.
Security
Nightly security check by building management.
All Listings at The Good Arts Building