Books Spiral 8 Meeting Room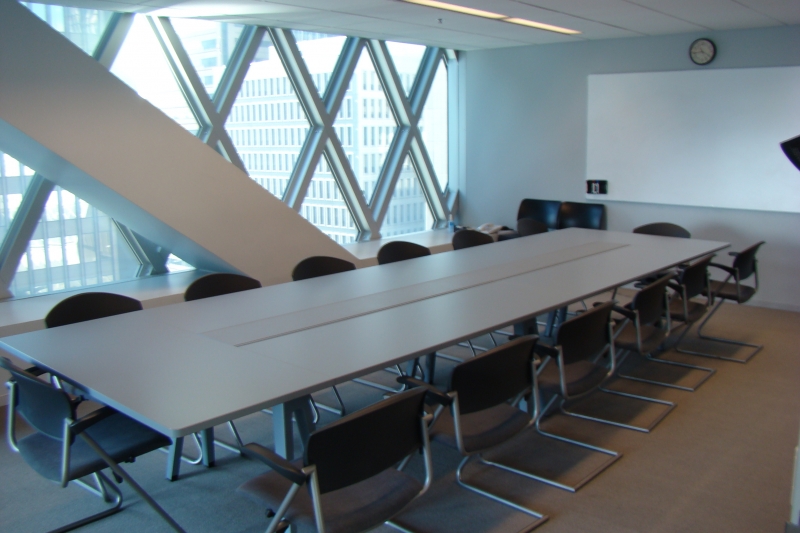 Ceiling Height
9 ft.
Max Occupancy
14 persons
Accessibility
ADA compliant
Elevator
Freight elevator
Escalator
No stairs
Loading zone
Parking
Onsite parking (paid)
Lighting
Natural lighting
Windows
Fluorescent
Walls
Sheetrocked and Smooth
Flooring
Concrete
Stage
Other
Seating
Fixed seating
Type
Meetings / Meetups, Workshops / Classes, Events, Screenings
Disciplines
Dance, Theater, Music, Visual Arts, Photography, Film/Video
The Space
The Books Spiral 8 Meeting room seats up to 14 around a fixed conference room table.
This room sports the best views in the building, and has the most natural light of all of our meeting rooms.
Whiteboard, projection screen, and private restrooms.
Hourly Rental
$20 – $55 per hour
The Basics
Utilities included
Shared bathrooms
Private bathrooms
Heating
Air Conditioned
Wireless Internet
Wired Internet
Equipment
Sound system
Sound booth
PA system
Microphones
Music stands
Digital projector
Screens
Tables and chairs
Catering
Concessions
Alcohol allowed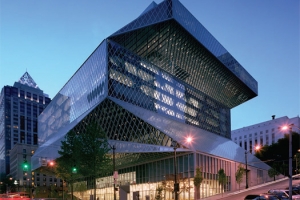 The Building
​This listing is for private meeting rooms at the downtown location of The Seattle Public Library.
Our mission is to bring people, information and ideas together to enrich lives and build community.
A wide range of facilities is available for use at the Central Library. The spaces can accommodate a variety of activities, from large events to small, informal meetings. Available spaces include:
Microsoft Auditorium - Theater Seating Fixed seating for 275 + space for 100 overflow (50 additional people can be accommodated with use of a special projection screen
Meeting rooms seating from 25 to 200 people
Additional spaces for special events
For a list of meeting rooms and event spaces, see the Meeting Room Capacity chart.
Hours
Meeting Rooms Typically available from 8 a.m. to 8 p.m. on weekdays.
Please inquire about weekend use.
Parking
Parking garage located beneath building. No validation.
Pricing at:
http://www.spl.org/locations/central-library/cen-getting-there-and-parking/cen-parking-and-bikes
Accessibility
- All Library locations, restrooms and meeting rooms are accessible.
- Designated accessible parking spaces are available at all 27 locations.
- Automatic doors at all main entrances.
- Elevator access to all levels, with verbal cues at each floor at the Central Library.
Security
Building is monitored by camera and Security Officers
All Listings at The Seattle Public Library - Central Library