CONTEMPORARY RUSTIC STUDIO/EVENT SPACE
High availability

$50 per hour

$250 per day

Long term rental available February 19, 2020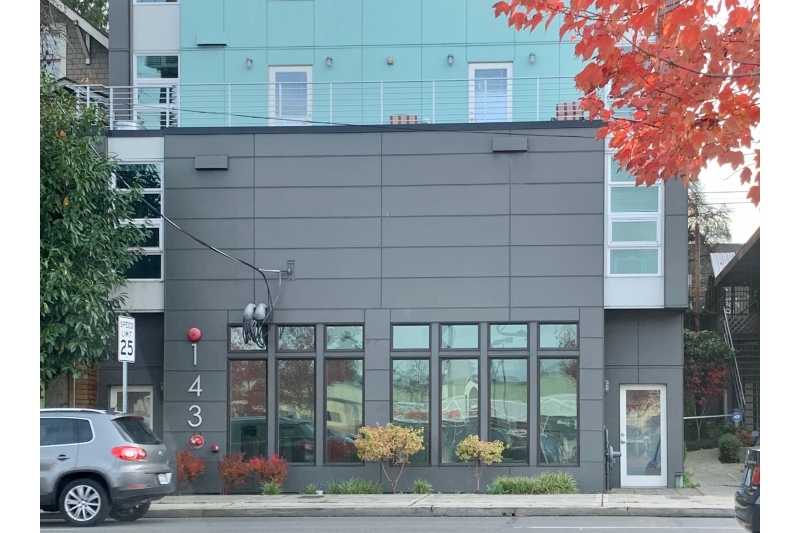 Square Footage
305 sq. ft.
Accessibility
Accessible entrance
Accessible restroom
Parking
Street parking (free)
Street parking (paid)
Parking garage / parking lot nearby (free)
Lighting
Natural lighting
Windows
Gallery track
Walls
White
Flooring
Wood floors
Seating
Flexible seating
Other Qualities
Outdoor area
Mirrors
Storage area

Type
Performance, Exhibition, Studio Art, Meetings / Meetups, Workshops / Classes, Office Space, Events, Readings, Retail, Live / Work, Film Location
Disciplines
Music, Visual Arts, Photography
The Space
My 305sq foot studio space is a beautiful place to have your next pop-up design/art/social event—you name it! Facing northwest, with its floor-to-ceiling windows letting in lots of natural light makes it a beautiful spot to feature your product, have a meeting and talk about innovation! I have a beautiful sleek black French leather couch that sits 3-4 people, two metal high stools, one chair and lots of open mingling space for more people. I'd say max capacity (if your were doing something more social) would be 25 people.
Hourly Rental
$50 per hour
Daily Rental
$250 per day
The Basics
Utilities included
Private bathrooms
Heating
Wireless Internet
Utility / work sink
Kitchenette
Dining Area
220 volt power
Equipment
Sound system
Tables and chairs
Catering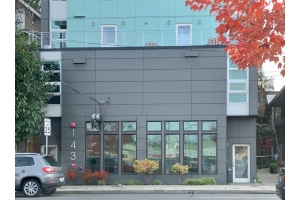 The Building
305 sq feet of NEW STUDIO SPACE WITH URBAN CONTEMPORARY RUSTIC VIBE.
Hours
Available 24/7
Parking
Free street parking or parking in Fred Meyer lot across the street
Public Transportation
Yes, major bus route stops all along 85th street.
Accessibility
It's entrance is conveniently right off the street—no meandering through corridors.
Security
Security Camera onsight