PONCHO Concert Hall
High availability

$255 – $455 per day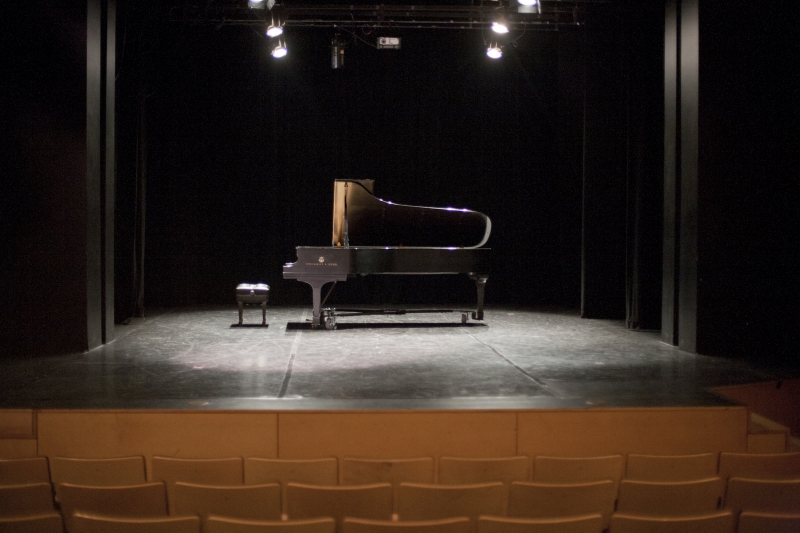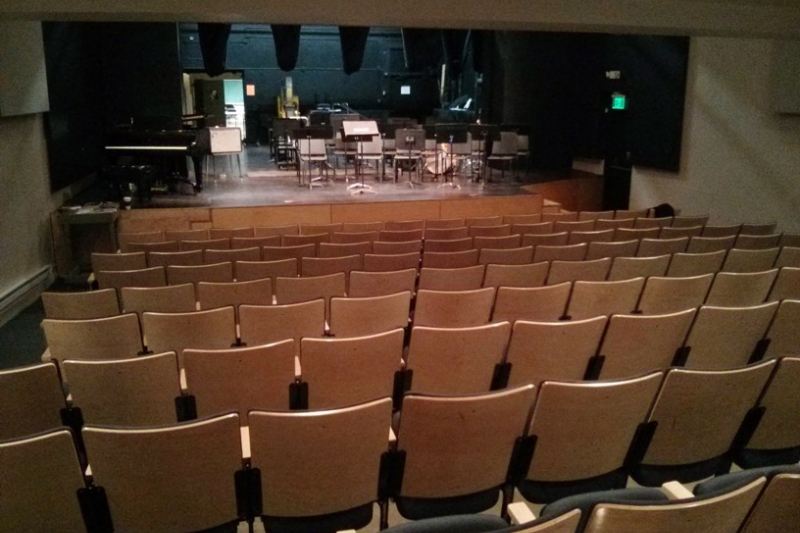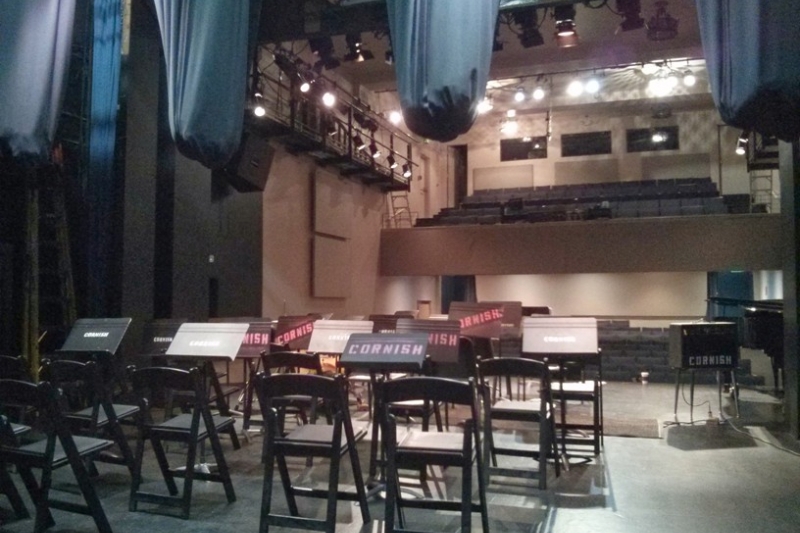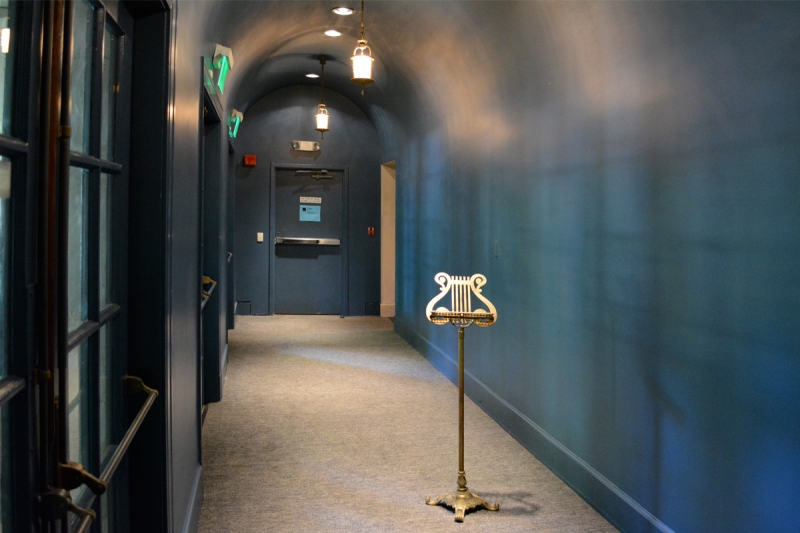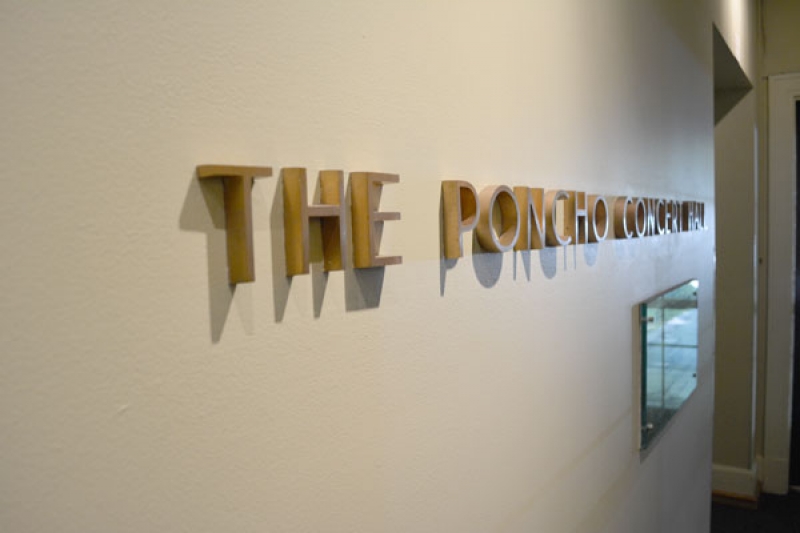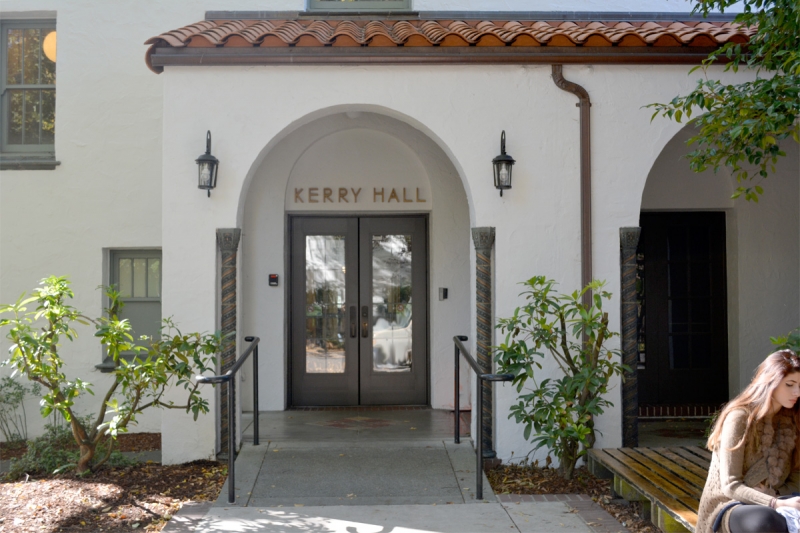 Square Footage
3000 sq. ft.
Max Occupancy
200 persons
Accessibility
ADA compliant
Accessible entrance
Accessible restroom
Elevator
Parking
Onsite parking (free)
Street parking (free)
Street parking (paid)
Lighting
Lighting grid
Flooring
Wood floors
Stage
Proscenium
Seating
Fixed seating
Performance Space
Lobby
Backstage
Dressing rooms
Stage curtains
Choral risers
Type
Performance, Meetings / Meetups, Workshops / Classes, Screenings, Readings, Film Location
Disciplines
Dance, Theater, Music, Film/Video
Production / Fabrication
Audio recording / production studio
Daily Rental
$255 – $455 per day
* Ancillary & Equipment Surcharges and Labor charges may apply depending on specific event services required to support external rentals including but not limited to security access set-up, A/V, meal plans or catering and janitorial.
---
Rental Requirements
We require all renters to provide a Certificate of Proof of General Liability Insurance with Cornish College of the Arts listed as additional insured in the amount of $1,000,000.
---
Rules & Regulations
Every rental event requires a minimum staff of 1 House Manager and 1 House Technician
for a minimum 4 hour shift regardless of whether or not the event is less than 4 hours. If
any sound reinforcement or recording is needed, 1 Sound Engineer will also be required. If your event includes catering or bar service, Cafe Bon Apetit is the exclusive caterer for this space.
---
Cancellation Policy
The Deposit can range from the greater of $500 or 25% of the estimated total contract to a maximum deposit of 100% of your estimated Labor required for your event, depending on the complexity and/or risks of your production. The Deposit is due upon signing the contract.
If Event Cancelled By Client: Fee:
31-90 days before the event 100% Deposit
0-30 days before the event Total Contract Amount

A rescheduling request will be considered by CORNISH only if it is made 91-180 days or more before the event and a mutually agreeable date is available on the calendar. Otherwise, cancellation fees will apply. If the renter finds another renter for the same time period for an equal or greater facility rental fee, then no cancellation charges will apply if the rental is approved by the External Rentals Manager.
The Basics
Utilities included
Shared bathrooms
Heating
Wireless Internet
Kitchenette
Equipment
Sound system
Sound booth
PA system
Microphones
Podium
Amplifiers
Music stands
Digital projector
Screens
Lighting equipment (Theatrical)
Lighting board
White boards
Tables and chairs
Instruments
Performance piano
Rehearsal piano
Catering
On-site catering
Bar available
Alcohol allowed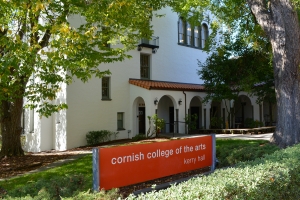 The Building
The original Cornish School building built by Nellie Cornish in 1921, today's Kerry Hall houses the Dance and Music departments. Off the tree-shaded courtyard on the east side of Kerry is the entrance to the 200-seat PONCHO Concert Hall. Rehearsal rooms and departmental offices take up the bulk of Kerry's space. The building's top floor includes some spectacular dance studios. Named for Mrs. A. S. Kerry co-founder of the Music and Art Foundation that saved the Cornish School and ran it as a non-profit, Kerry Hall is a linchpin of the Capitol Hill's Harvard-Belmont Historic District.
Hours
Open 8 AM - midnight
Parking
Paid street parking
Public Transportation
https://kingcounty.gov/depts/transportation/metro/schedules-maps.aspx
Accessibility
Wheelchair accessible entrance and lift is located at the south west corner of the bilding on Roy Street.
Security
24/7 security monitoring and security guard present during operating hours, building access badges are required.
All Listings at Cornish College of the Arts | Kerry Hall