Aesthetic Boutique Studio/Office
Medium availability

$40 per hour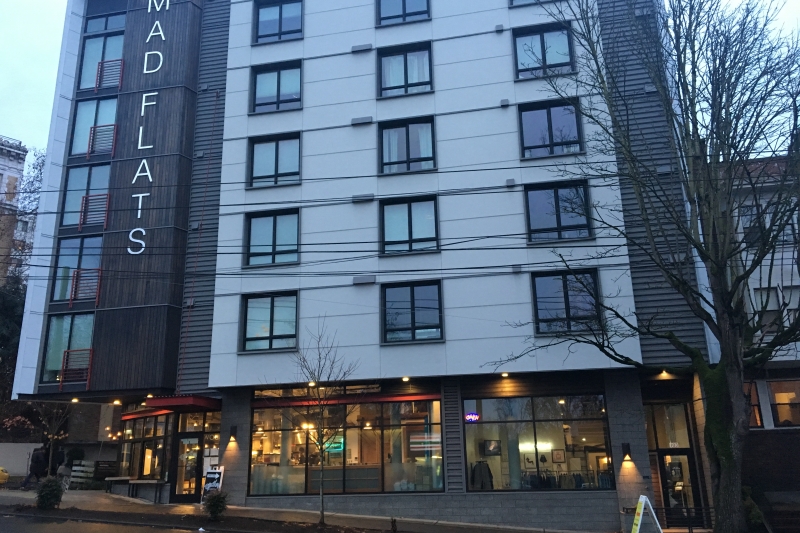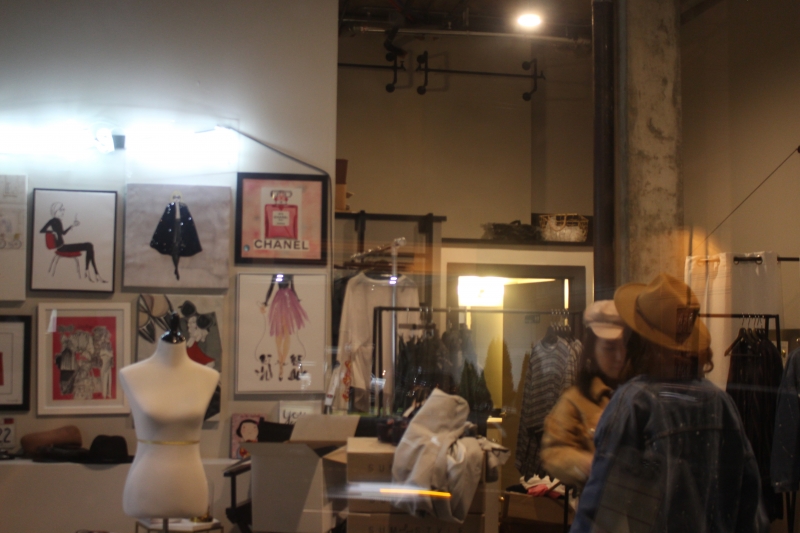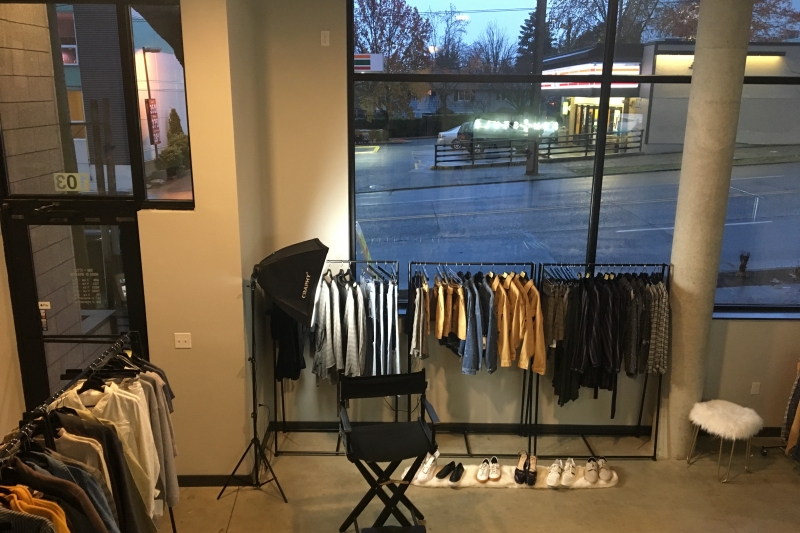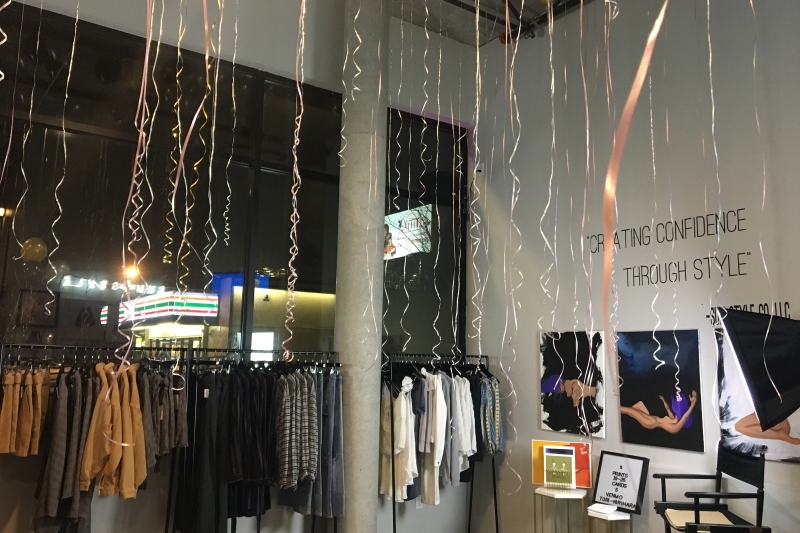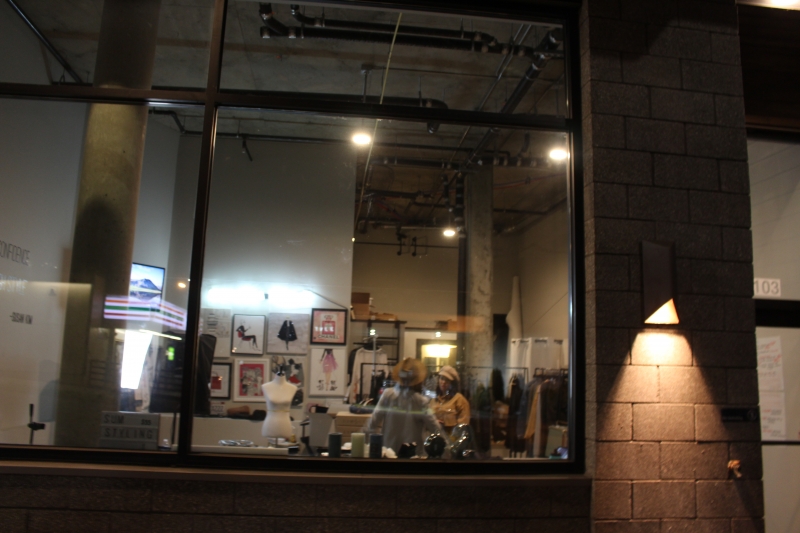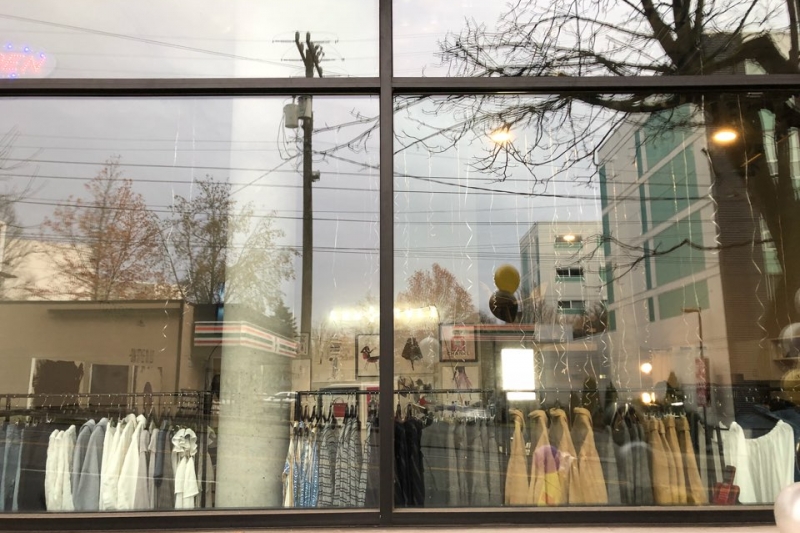 Square Footage
525 sq. ft.
Ceiling Height
20 ft.
Max Occupancy
50 persons
Accessibility
Accessible entrance
No stairs
Parking
Street parking (free)
Lighting
Natural lighting
Windows
LED
Photographic / Video lighting
Walls
White
Flooring
Concrete
Seating
Flexible seating
Other Qualities
Outdoor area
Mirrors

Type
Rehearsal, Exhibition, Studio Art, Meetings / Meetups, Workshops / Classes, Office Space, Events, Retail, Film Location
Disciplines
Photography, Film/Video, Production/Fabrication
Production / Fabrication
Photography studio, Video production, Film production
Availability
There is a lot more availability for holiday seasons - but Friday-Sunday is always available all day.
The Space
​With plenty of room for any kind of event, this stylish studio is perfect for any type of photography as it yields plenty of natural light. We would also be happy to provide use of our two photography light structures as well. Our studio also has a back patio and a full kitchen, which could be the perfect space for anyone who just needs a desk to work outside at. Our mounted TV can be linked with a laptop, making presentations easy and visually appealing. Being right in front of a 7-Eleven and hot eating spots such as Little Uncle, this is a convenient spot to use with no shortage in food. Furniture can be moved or rearranged with help of Sum Style staff.
Hourly Rental
$40 per hour
2 hour minimum - discount given after 8 hours.
---
Rental Requirements
No smoking within the venue - and all liabilities must be covered by the renter through insurance.
---
Rules & Regulations
All garbage must be taken out at the end of the rental and nothing should be moved or taken out of the venue without proper consent and authorization of staff.
---
Cancellation Policy
For reservations, 50% deposit is required.
48-hour window for a full refund for cancellations.
The Basics
Utilities included
Heating
Wireless Internet
Utility / work sink
Full kitchen
Equipment
TV
Lighting equipment (Photography)
Tables and chairs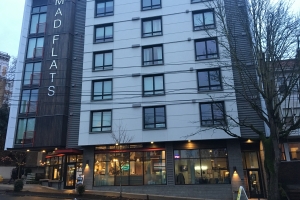 The Building
This stylish studio is located just minutes away from the heart of Capitol Hill, giving plenty of street parking as well. Our studio is also in close proximity to dozens of Capitol Hill restaurants including being right next to the iconic Little Uncle and Westman's Bagel and Coffee. With 6 stops for route 11 and 12 being located less than half a mile away from the studio, there is no shortage of public transportation. Having a loft area as well as a spacious back patio, this studio is perfect for photo shoots, blowouts, retail, or even taste testings. The possibilities are limitless for how the space is used!
Being conveniently right in front of a 7/11, the location yields to a comfortable and easily accessed space.
With a full kitchen and bathroom with plenty of space to walk and desks to use, this space is also perfect for anyone who just needs another place to work.
Hours
Venue is available Friday-Sunday from 6AM - any requested time.
Parking
Two hour zone-permitted parking throughout the neighborhood. There is plenty of spaces for parking throughout the neighborhood, all within 5-10 minutes away walking.
Public Transportation
There are bus stops that run less than 5 minutes away walking from the studio on routes 11 and 12. Also being very near Capitol Hill, the link light rail is only a 10-15 minute walk away from the studio.
Security
Three security cameras are set up on the entryways to monitor all corners of the venue.
All Listings at Sum Style Studio