Main Hall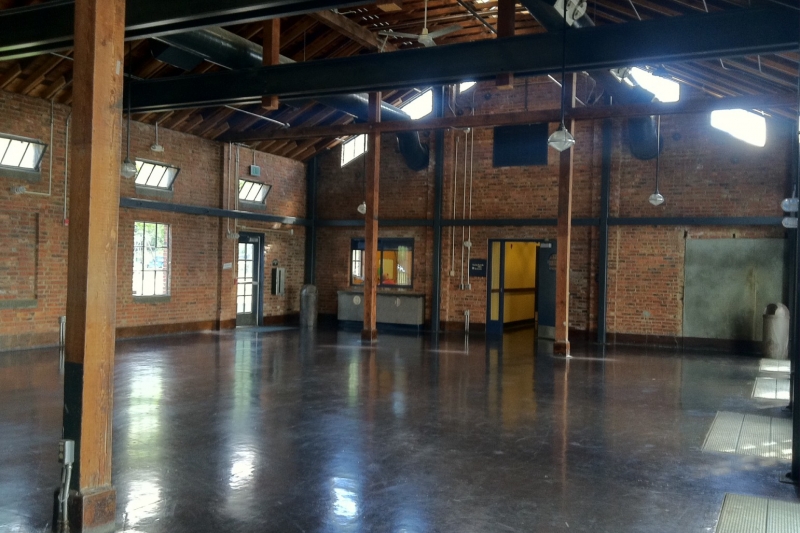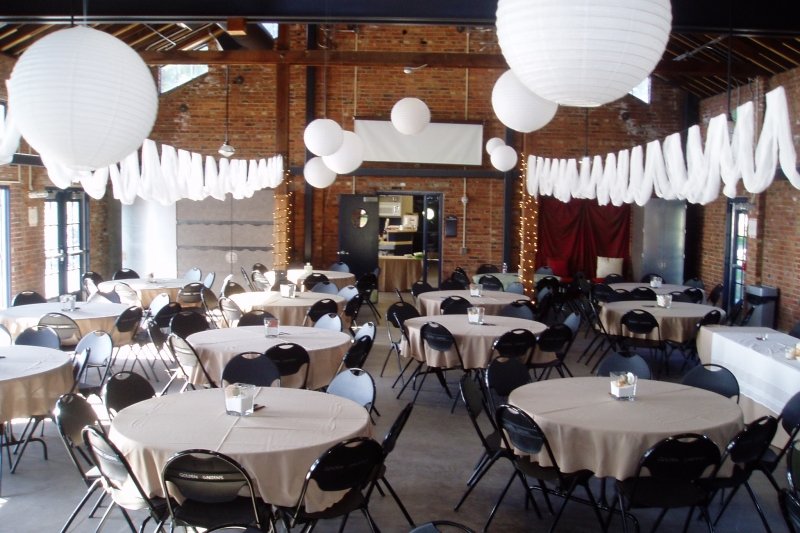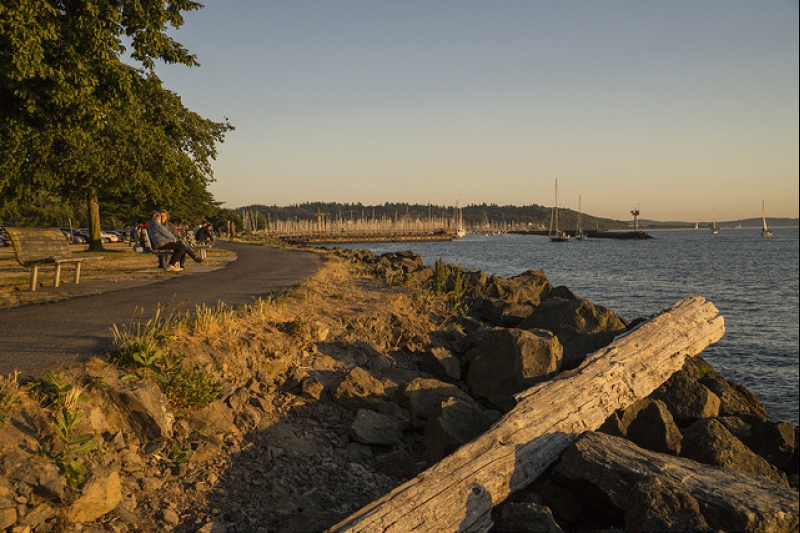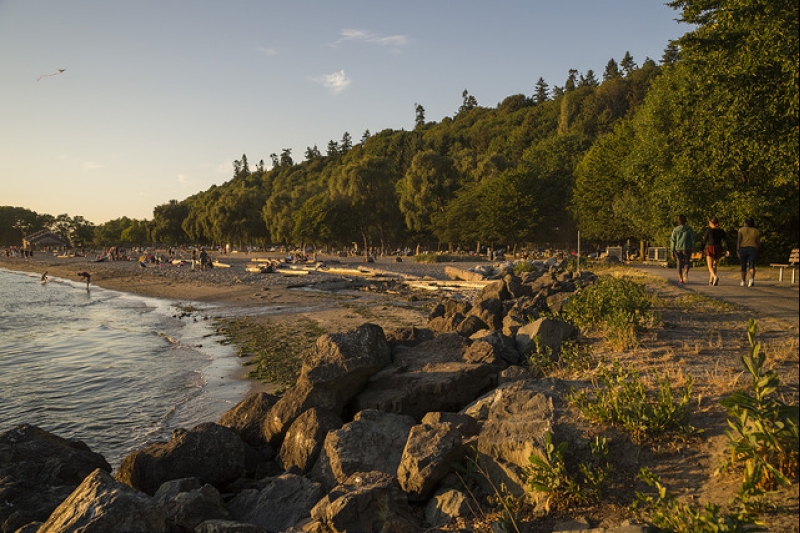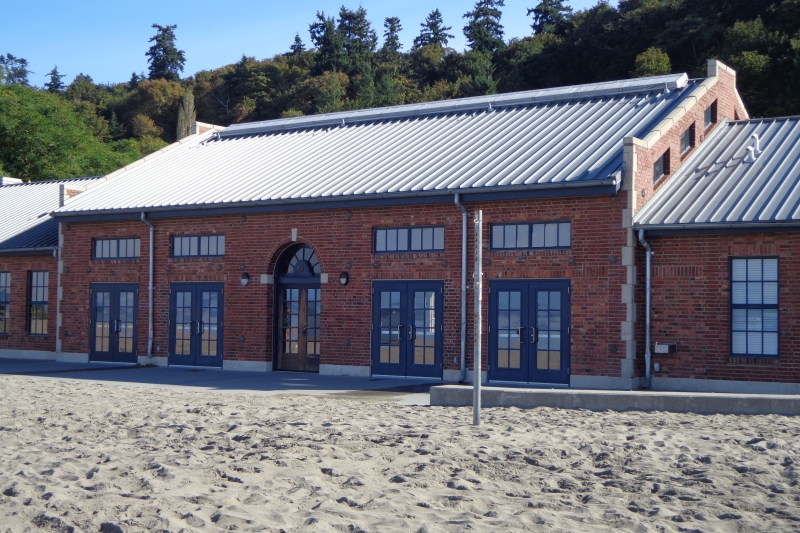 Square Footage
1980 sq. ft.
Accessibility
Accessible parking
Accessible entrance
Accessible restroom
No stairs
Parking
Onsite parking (free)
Lighting
Natural lighting
Windows
LED
Walls
Cement / Concrete
Brick
Flooring
Concrete
Type
Rehearsal, Exhibition, Meetings / Meetups, Workshops / Classes, Events, Readings
The Space
Golden Gardens Bathhouse is our most popular premiere wedding/ceremonial site. For more information, please call our Event Scheduling Staff at (206) 684-4080
, opt. 1.
Hourly Rental
$175 per hour
Exclusive use of this facility includes all three rooms.
Minimum 8 hours rental on weekends/4 hours on weekdays.
Staffing Fees (required): $30/hr. plus additional hour
Processing Fee (non-refundable): $30
Maintenance Fee: $150
Alcohol Fee (if applicable): $75
Damage/Cleaning Deposit (refundable):
Without Alcohol-$250
With Alcohol-$500
On-site Sales Fee*: 10%
*All onsite sales are subject to a 10% fee on gross sales. This includes any admission fees paid onsite, sales of food, beverages, alcohol, items, and services made on Parks property. Fees are due within 10 days of completion of rental.
---
Rules & Regulations
Painters tape is the only tape permissible.
Please be aware that Golden Gardens is a large, busy and popular public park. The park remains open to the public and to the scheduling of other events in addition to bathhouse rentals. There may be events such as (but not limited to) picnics, volleyball tournaments, weddings, concerts, birthday parties, large citywide special events and construction or public work projects in Golden Gardens park simultaneously.
No parking may be reserved at Golden Gardens park for any event. Parking is on a first come, first served basis. Parking can be very difficult during the summer months, particularly on the weekends.
For more information, copy and paste this URL in the address line of your browser: http://www.seattle.gov/parks/reserve/rental-tips-and-rules
---
Cancellation Policy
Damage deposit is due one week after your receive confirmation. The balance is due three months prior to your event. For more information, copy and paste this URL in the address line of your browser: http://www.seattle.gov/parks/reserve/refunds-and-waivers
The Basics
Utilities included
Shared bathrooms
Heating
Wireless Internet
Utility / work sink
Full kitchen
Kitchenette
Equipment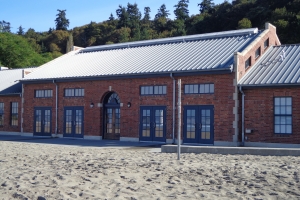 The Building
The Golden Gardens Bathhouse offers a spectacular waterfront location to host your next special event. Your guests will never forget their experience at this unique venue!
Visualize this scene for your ceremony, reception, seminar, or party: serene forested hillside to the east, and to the west, a beautiful sandy beach, sailboats on Puget Sound, and the sun setting over the Olympic Mountains-just 14 minutes from downtown Seattle!
The historic Golden Gardens Bathhouse, located just west of the Ballard neighborhood, was built in the 1930s and is located in the iconic Golden Gardens Park. Independent heating keeps the bathhouse warm in the winter, and cross ventilations keep it cool in the summer.
The Main Hall comfortably accommodates up to 140 seated guests, and can accommodate up to 295 for a standing room only event. The Main Hall features a cathedral ceiling with many skylights that flood the room with natural light.
◾Tables (18 round tables, 60-inch in diameter, and 18 rectangular tables, 30-by-72-inches) and 140 chairs
◾Independent temperature control in each room
Hours
Open viewing times:
Tuesdays, 6:30pm-8:30pm
Fridays , 8am-10am
Tours do not occur on Holidays and may occasionally be cancelled for other reasons.
Parking
The large parking lot is not reservable and is first come, first serve. Parking can be difficult during the summer months, particularly on weekends.
Accessibility
ADA accessible.
All Listings at Golden Gardens Bathhouse