Dragon Room / Children's Party Room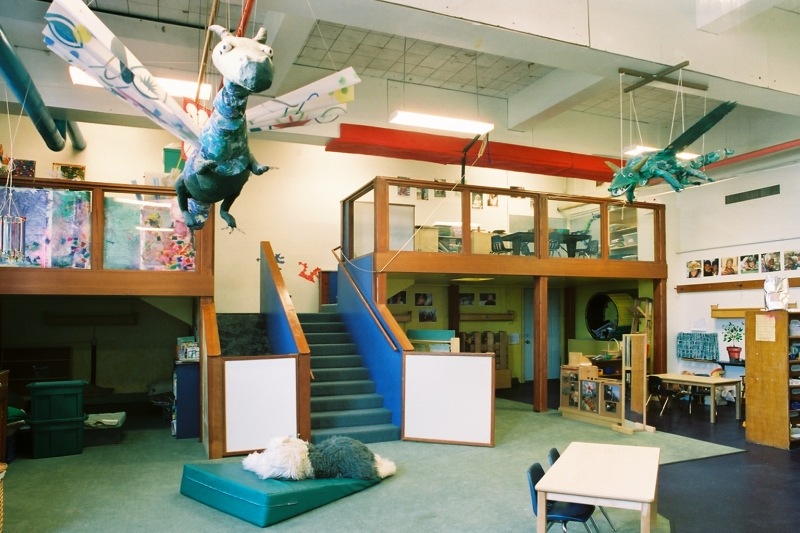 Type
Events
The Space
Location: Phinney Center Brick Building, lower level
6532 Phinney Ave N, Seattle, WA 98103
Great for children's birthday parties
Full kitchen including oven, microwave, and refrigerator
Children's library, home center, building toys, and indoor slide
In-room children's restroom, sinks, table and chairs
Site features: parking lot, ADA access, elevator, and outdoor playground
Hourly Rental
$60 per hour
Monday-Friday: 3 pm – 10 pm
Saturday: 9 am – 5 pm
Sunday: 9 am – 5 pm
The Building
The Phinney Neighborhood Association (PNA) builds, engages and supports our diverse community through programs, services and activities that connect neighbors and foster civic engagement. Headquartered in a former elementary school, the PNA has developed an active community center that not only serves as a focus of the Phinney/Greenwood neighborhood, but offers programs and activities that reach far beyond the immediate neighborhood at five different sites in Phinney, Greenwood and Ballard. Serving over 20,000 people each year, PNA has 78 staff, over 1,600 volunteers and an annual budget of $2.7 million.
Hours
Rental Hours:
Weekdays: 9 am – 10 pm
Saturday: 9 am – 5 pm*
Sunday: 1 pm– 5 pm*
Excluding holidays
*Rentals outside of PNA business hours are handled on a case-by-case basis.
Parking
Parking Lots are adjacent to each building: Upper Lot (Blue Building) and Lower Lot (Brick Building).
Public Transportation
Metro route 5 local and express buses travel on Phinney Avenue and stop in front of the Phinney Center at the corner of 67th and Phinney.
When you see North 65th Street on the northbound bus, you're getting close.
When you see North 70th Street on the southbound bus, you're getting close.
Accessibility
All of our rooms at the Phinney Center are ADA Accessible, with the exception of a short flight of stairs to the Teachers' Lounge.
All Listings at Phinney Neighborhood Association: Phinney Center Campus