Magnuson Park Lower Conference Room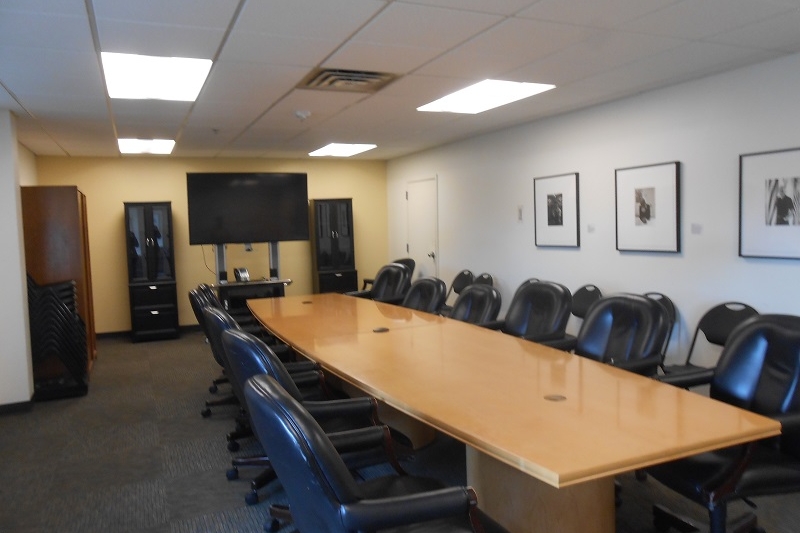 Max Occupancy
50 persons
Accessibility
ADA compliant
Accessible parking
Accessible entrance
Accessible restroom
No stairs
Parking
Onsite parking (free)
Street parking (free)
Lighting
Natural lighting
Windows
LED
Walls
Sheetrocked and Smooth
White
Flooring
Carpet
Seating
Fixed seating
Type
Meetings / Meetups
The Space
Located in Building 30, the conference room can be booked for small meetings or as an extra room for large Hangar events.
Hourly Rental
$35 per hour
$25/hour per staff fee + 1 additional hour; staff fees vary according to event type/capacity
$25 Non-refundable booking fee
$250 maintenance fee
$75 Alcohol fee (if applicable)
$500 refundable damage deposit
---
Rental Requirements
We need a completed application and signed Attachment-1: General Terms & Conditions before processing any reservation. The application is a comprehensive application that is meant to encompass all potential events in Seattle Parks facilities. Anything not applicable on the application please put "not applicable" or "N/A". Applications must be received at least 30 days in advance of the event.
After processing the application, you will receive an email confirmation. The $25 booking fee and damage deposit are due upon receiving this confirmation. 5 business days will be allotted to submit payment.
All required paperwork and rental balance is due 90 days prior to the scheduled event, at a minimum. For events booked less than 90 days prior to your scheduled event, rental balance is due along with the damage deposit; paperwork is due ASAP. Reservations are subject to cancelation if payment & paperwork are not received by the 90 day deadline. Payment towards the balance is non-refundable.
---
Rules & Regulations
All events must end at 12:00 Midnight.
A Certificate of Insurance with the City of Seattle added as additional insured for primary and non-contributory limits is required for all rentals.
Additional information about rentals can be found at our website: MagnusonPark.gov
---
Cancellation Policy
If at any time up to 181 days prior to the scheduled event the User decides to cancel their rental, SPR shall retain $75 ($25 booking fee + $50 cancelation fee) from the damage deposit. If the User should cancel their rental between 180 days and 91 days prior to the scheduled date, the $25 booking fee and the deposit paid shall be retained. If the renter cancels with 90 or fewer days notice, the $25 booking fee and all rental fees will be retained.
To officially cancel a reservation, the primary contact on the rental application is required to submit a letter or email a notice of cancelation. Cancelation is only confirmed upon receiving this notice. Requests to reschedule are treated as cancelations; rentals can then be rebooked with a new application and fees.
The Basics
Utilities included
Shared bathrooms
Heating
Utility / work sink
Catering
Alcohol allowed
Self catering allowed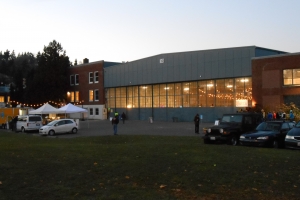 The Building
The Hangar is a former aircraft hangar that offers approximately 20,000 square feet of open space. This unique venue space is a blank slate waiting to be transformed into your creative vision. It hosts weddings, special events, book and art sales, roller derbies, remote control car and airplane events. The capabilities are endless. Capacity is 1,300, theatre style. Weather permitting large garage doors can open at both the north and south ends of the building to expand the capacity.
Hours
Venue hours vary depending on your needs. There is a standard rental minimum of 10 hours.
Parking
There are 500 parking spaces near the Hangar and 2,600 total spaces in Magnuson Park. These are available on a first-come, first-served basis.
Public Transportation
Bus Route #62 comes into the park
Bus Route #74 stops on Sand Point Way and NE 74th St (the entrance to the park)
Bus Route #75 stops on Sand Point Way and NE 74th St (the entrance to the park)
Accessibility
If arriving by bus on NE 74th Street a short walk of about 2 blocks brings you right to the venue. There are curb cuts, flat street, and accessible parking right out front. Inside there are ample 4 multi-stall restrooms and one ADA/Unisex.
Security
Rental staff are on-site during the course of your event, but Security staffing is not provided.