Artist studio in a fabulous community
$355 per month

Long term rental available November 1, 2019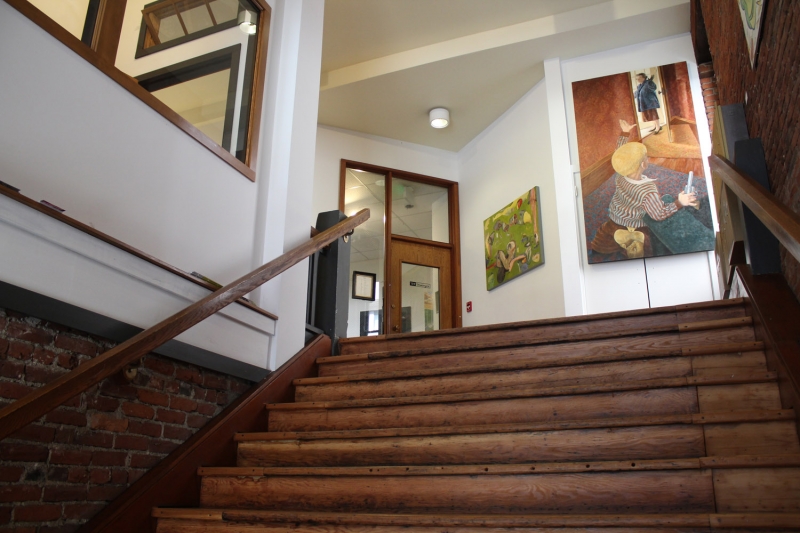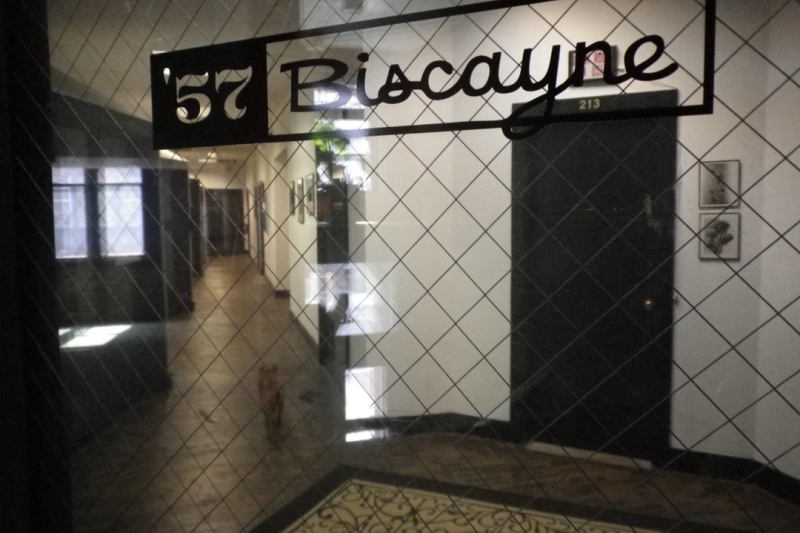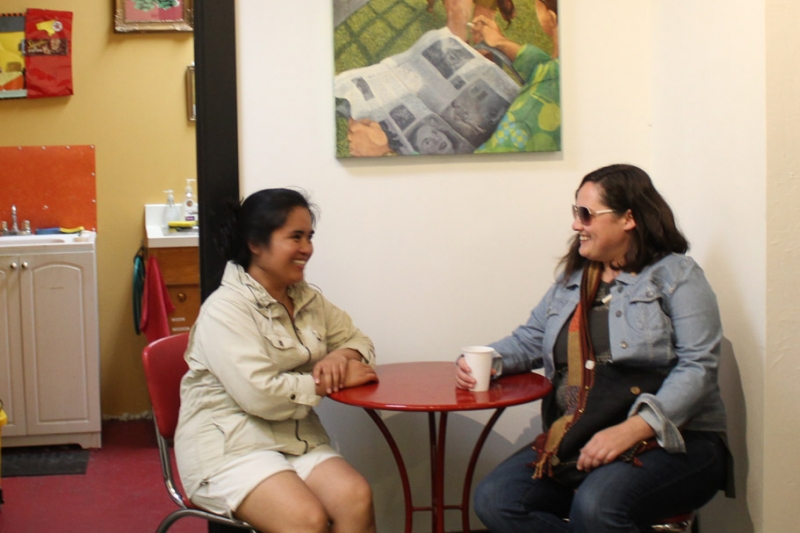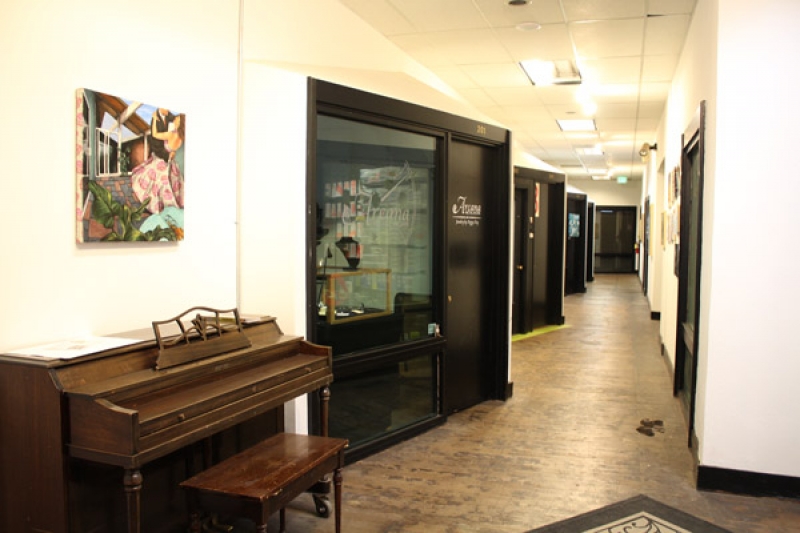 Dimensions
22 x 19 ft.
Square Footage
418 sq. ft.
Ceiling Height
12 ft.
Max Occupancy
2 persons
Parking
Street parking (paid)
Parking garage / parking lot nearby (paid)
Lighting
Fluorescent
LED
Gallery track
Walls
Sheetrocked and Smooth
Brick
White
Hangable
Flooring
Wood floors
Type
Exhibition, Studio Art, Retail
Disciplines
Visual Arts, Photography, Film/Video, Production/Fabrication
The Space
'57 Biscayne brings together friendly, creative, hard-working people supporting each other
while we make our work. The painters, printmakers, designers, jewelers,
photographers, and other creative professionals hold semi-annual Artwalk events with music,
guests, installations and more, attracting a high-end, appreciative crowd and
lots of press. We have communal kitchens on each floor, inviting waiting areas, convenient utility
sinks, nice restrooms, & two hallway galleries, as well as a two-story lobby in which to
display art. We even have a swanky guest rental suite (hung with local art of course) that helps subsidize the rents. And we have stability!—Our building is partly artist-owned and dedicated to continued affordability for creative enterprises of many varieties.
We're looking for a new creative community member to join the fun. A space on the second floor will be available November 1st, just in time to be part of our December First Thursday Open House.
Monthly Rental
$355 per month
This is for half of the space. The total rent is $710.
Deposit required. All utilities included.
---
Rules & Regulations
Work-only, no live-in.
24/7 access
Use common sense and be nice.
This space only: Non-toxic materials only. Please contact Clare if you have questions about what this means.
---
Cancellation Policy
Refundable security/damage deposit equal to one month's rent. Payable at lease signing.
The Basics
Utilities included
Shared bathrooms
Heating
Air Conditioned
Wireless Internet
Utility / work sink
Kitchenette
Dining Area
Instruments
Catering
Alcohol allowed
Self catering allowed
Additional Info
Two shared hallway galleries (one on each floor), co-curated by resident artists. Twice-yearly open houses.
Opportunities for other art installations and curatorial opportunities elsewhere in the building.
Ample utility sinks.
Awesome neighbors!!!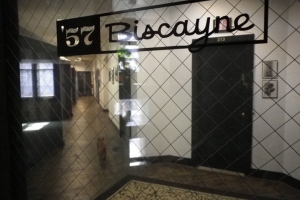 The Building
Working artists studios in the heart of Pioneer Square. Thirteen independent creative entrepreneurs work in artist-created renovated studios that share a common hallway and kitchen. We support each others' endeavors, share information, and periodically collaborate to help each other maximize our creative and professional potential. Open twice a year for First Thursday Artwalk, with curated shows and guest artists.
'57 Biscayne occupies the second floor of the historic Scheuerman Building, purchased in 2015 by Good Arts LLC, dedicated to providing stable, permanently affordable space for artists in Seattle's oldest neighborhood.
Hours
The building is open 9-5 weekdays. '57 Biscayne is open most of that time, assuming someone is here working. Otherwise it's locked. It's best to make an appointment.
Parking
Two-hour metered parking in the immediate vicinity; becomes free after 6 PM. Lots of reasonable pay lots in the neighborhood.
However, it would make us happy if you would be a good citizen and take the bus or walk or ride your bike.
Security
Street door is locked at 5. Our common door is locked when we lock it, which everyone here is cooperative about.